Manchester-born Menelik Watson experienced an unhappy homecoming as his Oakland Raiders were routed 38-14 by the Miami Dolphins in one of the most one-sided NFL games at Wembley on Sunday.
Offensive lineman Watson was back in the country of his birth to play in front of a sold-out crowd which included his mother and daughter, who were both watching the 25-year-old for the first time live.
But after being visibly emotional having been named an honorary captain and leading out the Black and Silver, Watson was let down as his team-mates failed to find the same levels of inspiration and served up a lame duck in London.
Miami quarterback Ryan Tannehill, who was angered by head coach Joe Philbin's reluctance to assure him of his starting role this week, took out his frustrations by throwing a pair of touchdowns while running-back Lamar Miller also found pay-dirt twice.
The loss meant Oakland dropped to 0-4, raising further questions over whether head coach Dennis Allen will even have a job to return to on the other side of the Atlantic, while Miami snapped a two-game losing streak to move to 2-2.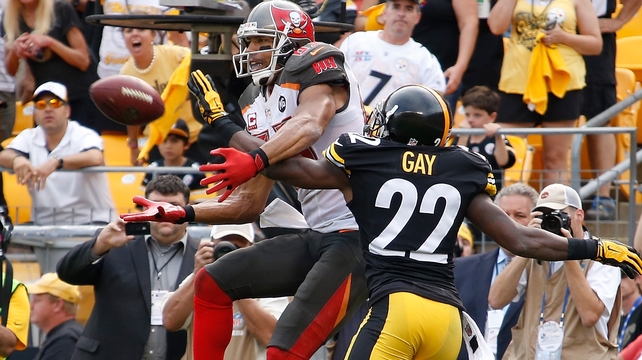 Like Oakland, the Tampa Bay Buccaneers also came into this round on a three-match losing run but they picked up their first win after easing past the Pittsburgh Steelers 27-24
The Indianapolis Colts, who reached the Divisional play-offs last season, were convincing winners over the freefalling Tennessee Titans as quarterback Andrew Luck threw four touchdown passes in a 41-17 triumph.
Aaron Rodgers was similarly impressive for Green Bay, throwing for 302 yards and four touchdowns as the Packers beat the Chicago Bears 38-17 for their fifth successive victory at Soldier Field.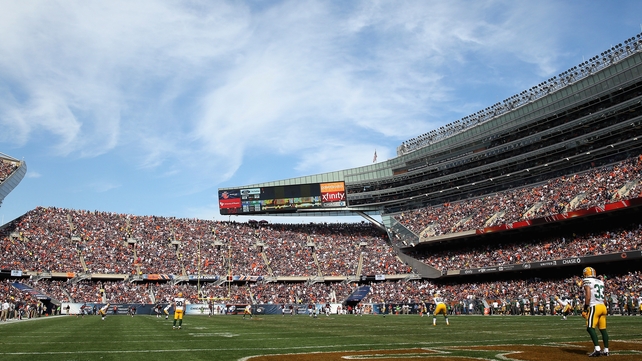 The Detroit Lions are off to a 3-1 start after downing the New York Jets 24-17, while the Baltimore Ravens have an identical record after defeating the Carolina Panthers, veteran receiver Steve Smith helping to inflict a 38-10 drubbing over his former side with two touchdowns.
The Houston Texans are another side with a 3-1 record after edging out the Buffalo Bills 23-17.
The Dallas Cowboys moved to 3-1 after an impressive 38-17 win over the New Orleans Saints in a game which saw Tony Romo throw three touchdown passes and DeMarco Murray run 149 yards.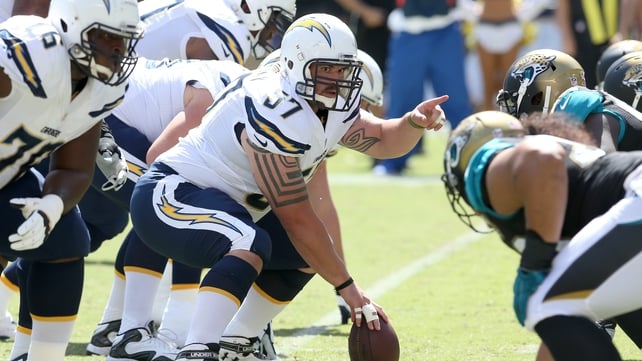 Philip Rivers was equally effective throwing the football as he completed three touchdown passes for 377 yards as the San Diego Chargers crushed the Jacksonville Jaguars 33-14.
Rookie Teddy Bridgewater in his first NFL start, threw for 317 yards before leaving the game with an ankle injury as the Minnesota Vikings picked up a surprising 41-28 win over the Atlanta Hawks to move to 2-2.
The San Francisco 49ers ended a two-game losing streak with a 26-21 win over the Philadelphia Eagles.