Formula One world champion Sebastian Vettel and American swimming sensation Missy Franklin were named Laureus Sportsman and Woman of the Year on Wednesday in a ceremony filled with tributes to those affected by the missing Malaysian Airlines plane.
              
Nearly all of the seven winners at the lavish awards ceremony in Kuala Lumpur remarked on flight MH370, which went missing 18 days ago with 239 passengers and crew on board after leaving Kuala Lumpur en route to Beijing.
              
Malaysia Prime Minister Najib Razak opened the ceremony, after a moment's silence, and talked about the strength his nation could take from the achievements of the nominees. Satellite images have shown possible debris of the missing plane in the southern Indian Ocean, miles off course.
              
"Sport reflects what is happening in the world," Razak told the audience. "But for millions of people sport is also an escape, from hardship, from poverty, from conflict. In the hardest times we look for heroic feats to inspire us. For Malaysia this is one such time.
              
"At this difficult moment we draw strength from individual stories of perseverance, of generosity, and endurance. The nominees here tonight display those values."
              
Malaysia had stepped in to host the ceremony - which featured a performance from Grammy-winning singer and actor Jamie Foxx and was hosted by British actor Benedict Cumberbatch - after Rio de Janeiro was dropped amid local reports that the Brazilian state government owed Laureus money.
              
Franklin, 18, collected the first award of the night in recognition of her stunning efforts in the pool in 2013 as she became the first woman to win six golds at a single world championships in Barcelona in August.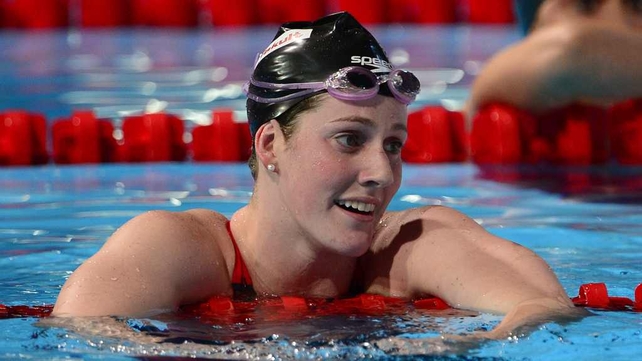 The four-times Olympic champion gushed at her surprise in winning the award, presented by compatriot and swimming great Mark Spitz, ahead of five others including American tennis player Serena Williams and Jamaican sprinter Shelly-Ann Fraser-Pryce.
              
Vettel enjoyed similar dominance of his sport by winning 13 of 19 Formula One races, including the last nine, in 2013 as he took a fourth consecutive world championship and constructors' title for Red Bull.
              
The German, in Kuala Lumpur ahead of Sunday's Malaysian Grand Prix, beat athletes Usain Bolt and Mo Farah, Portuguese footballer Cristiano Ronaldo, American basketball player LeBron James and tennis player Rafa Nadal to the prize.
              
"It's a big honour. It's one of the most special trophies I have received," Vettel said after being selected by the Laureus Academy, featuring 46 sporting greats including former world champion Emerson Fittipaldi, who handed him the award.
              
Spaniard Nadal completed a hat-trick of Laureus awards after he took the Comeback of the Year prize after bouncing back from a seven-month absence to win the 2013 French and US Opens as well as five ATP Masters titles.
              
"How tough the year before with my injury? I never thought I would have the chance to come back as I did so for that reason this Laureus means more," he said in a recorded message.
              
Bayern Munich were named World Team of The Year after the German side completed a treble by winning the Bundesliga, Champions League and German Cup, while MotoGP champion Marc Marquez took the Breakthrough of the Year prize after taking the title in his rookie season.
              
Marie Bochet, the French paralympic skier, was named sportsperson of the year with a disability, with Jamie Bestwick named World Action Sportsperson of the Year.