Russian 17-year-old Adelina Sotnikova edged past defending champion Kim Yu Na to win the ladies' figure skating title at the Iceberg Skating Palace in Sochi Olympic Park.
Sotnikova, starting the night in second place after Wednesday night's short programme, scored 149.95 for a total of 224.59 which was enough to take gold.
Kim, bidding to become the first skater to retain her title since Katarina Witt in 1988, dropped to second place with an overall score of 224.59.
Italian former world champion Carolina Kostner, reprising Ravel's Bolero, held onto the bronze medal position.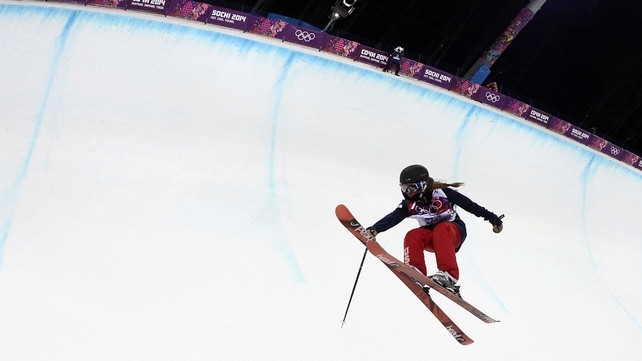 American Maddie Bowman captured gold in the first ever Winter Olympics skiing halfpipe.
The 20-year-old, who is the reigning two-time Winter X Games champion in the superpipe, put down two fantastic runs in the final, either of which would have been enough to secure top spot.
She bettered her first score of 85.80 and sealed victory for good measure with an 89.00 on her final run.
France's Marie Martinod, who had earlier topped the qualifiers, settled for silver after a top score of 85.40, which may have been higher had she not touched down on her penultimate trick.
Japan's Ayana Onozuka (83.20) earned bronze, with world champion Virginie Faivre of Switzerland (78.00) finishing just outside the podium places in fourth.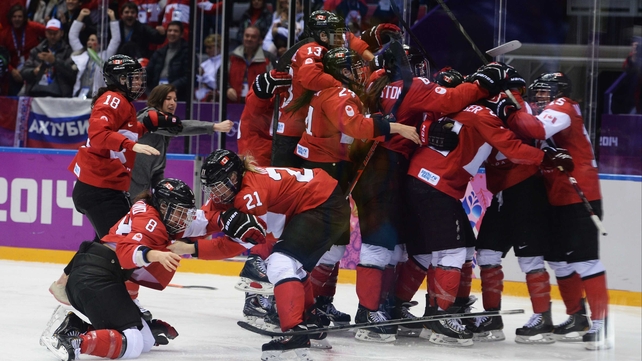 Canada won a fourth successive Winter Olympic women's ice hockey gold medal with a dramatic 3-2 overtime victory against the United States at the Bolshoy Ice Dome.
Marie-Philip Poulin scored the sudden-death winner eight minutes into overtime as the Canadians took advantage of a four-on-three powerplay.
The Americans had led by two goals heading into the final five minutes of the third period, before Brianne Jenner pulled one back for the defending champions. Then, with just 55 seconds left on the clock, Poulin bundled the puck home to send the game into overtime.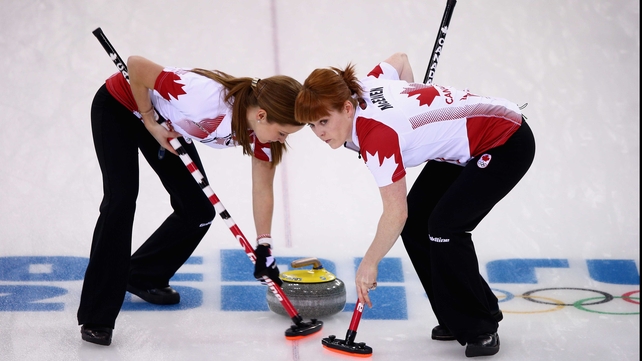 Canda also saw their women triumph at the Ice Cube Curling Centre as they defeated defending champions Sweden 6-3 to claim a first gold medal in 16 years.
In a tense contest, the Canadians avenged the final defeat suffered at the hands of the Swedes, on home ice in Vancouver, four years ago.
Canada made a decisive breakthrough in the ninth end, scoring a double as Maria Prytz, playing fourth for Sweden, miscalculated the last shot of the end to hand the Canadians an unassailable lead.