Meryl Davis and Charlie White produced a sultry and spellbinding performance to Scheherazade to become the first Americans to win the Olympic ice dance title.

In a showdown with rivals and Canadian training partners Tessa Virtue and Scott Moir, the American pair won with a record total of 195.52.

Virtue and Moir had been hoping to join Russians Oksana Grishuk and Evgeny Platov as the only couples to have won back-to-back ice dance golds but instead had to settle for silver with 190.99.

Elena Ilinykh and Nikita Katsalapov won bronze to maintain Russia's record of finishing on the ice dance podium at every Olympics dating back to the event's introduction in 1976.
Anton Kushnir made it double Winter Olympics gold-medal glory for Belarus after he claimed victory in the men's freestyle skiing aerial final at Rosa Khutor Extreme Park.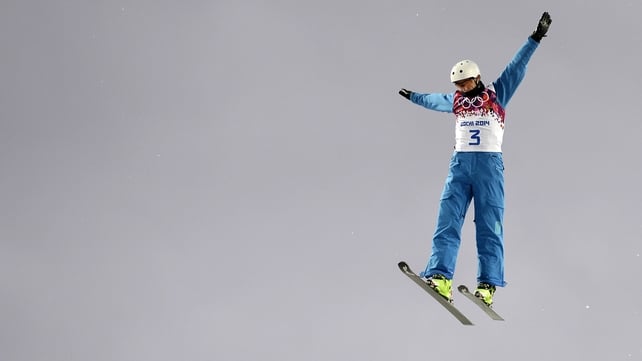 Having watched his female counterpart, Alla Tsuper, take gold in the women's equivalent on Friday, Kushnir leaped to glory with a final round score of 134.50 points despite initially needing a second jump to qualify for the final.
The 29-year-old Ukrainian-born Belarusian wins his first medal in the aerials, having competed at the 2006 and 2010 Winter Olympic Games previously.
David Morris of Australia took silver with a score of 110.41 while China's Jia Zongyang claimed bronze with 95.06.
Russian Alexander Zubkov finally secured the Olympic bobsleigh gold he came out of retirement to win when he powered to the two-man title.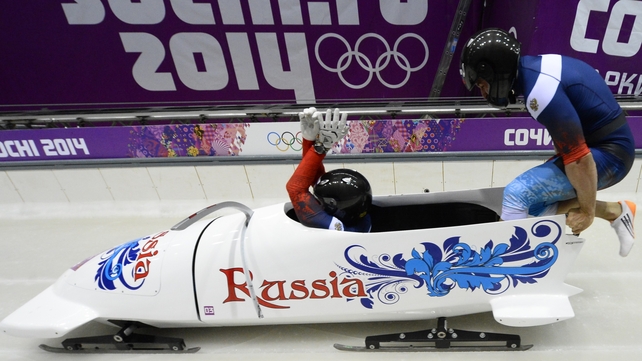 The 39-year-old, Russia's flagbearer at the Games opening ceremony, proved uncatchable on home ice and sealed victory with two more solid runs in front of an exuberant crowd at the Sanki Sliding Centre whose chants of 'ROSSIYA' echoed down the valley.

Pushed by formidable brakeman and Sochi native Alexey Voevoda, a former arm wrestling world champion, Zubkov extended his first-day lead to half a second with a track record 56.08 seconds on his third run and was quickest of all again on his final slide.

The podium placings remained as they had overnight, Zubkov winning by 0.66 seconds with Switzerland's Beat Hefti taking silver and Steve Holcomb of the United States in bronze.

Zubkov briefly entered politics after winning a bronze with Voevoda in Vancouver four years ago before returning to the sport in a bid to win gold at his home Games. The pair also won Olympic silver in Russia's four-man sled in 2006.
Darya Domracheva of Belarus became the first woman to win three biathlon titles at the same Olympics when she claimed the 12.5km mass start gold medal.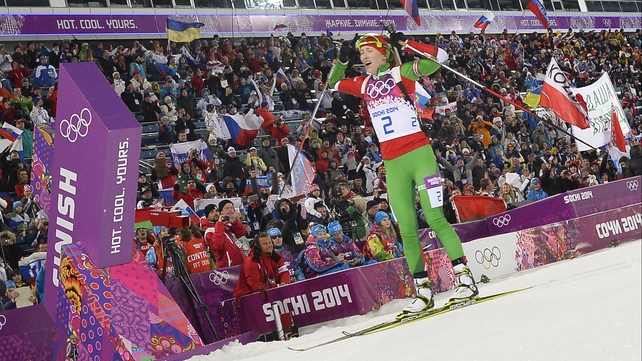 Domracheva, who prevailed in the 12.5km pursuit and the 15km individual, took the early lead and never looked back, making only one mistake on the shooting range and skiing way too fast for the opposition.
Gabriela Soukalova of the Czech Republic took silver 20.2 seconds behind after she also made a mistake on the range.
Norwegian Tiril Eckhoff won the bronze, 27.3 seconds off the pace, after outsprinting German Evi Sachenbacher-Stehle in the final straight.
Several athletes, including Norway's Tora Berger, crashed on extremely soft snow following a day of fog and light drizzle.
The men's race, which had been scheduled for 15:30 local time, was called off because of poor visibility but the women's event went ahead as the skies cleared up.
The snow, however, was mushy, favouring lighter athletes such as Domracheva.