USA beat Russia in an ice-hockey grudge match but the host country found some solace in Alexander Tretiakov's Skeleton gold medal.
The warmest Winter Olympics on record was always going to be an unlikely place to start a new Cold War.
But Russia had good reason to feel hard done by after falling to defeat in a pulsating clash with the United States, for whom TJ Oshie finally put away the 16th game-winning shot of an extended shoot-out after a 2-2 draw.
Russia had waited 34 years to avenge the so-called 'Miracle On Ice', when an American squad made up largely of collegiate players beat the big red Soviet machine in Lake Placid.
Even Vladimir Putin and International Olympic Committee president Thomas Bach turned up to join a roaring 12,000-capacity crowd in the state-of-the-art Bolshoy Ice Dome on the Sochi Olympic Park.
They bore witness to a game-changing moment with four minutes remaining in the third and final period, when a strike from Fedor Tyutin was ruled out, apparently because the net was slightly off its moorings.
The match went to a shootout, in which Oshie twice had the chance to win it for the US before finally confirming victory with his sixth shot, after Ilya Kovalchuk had missed for the home side.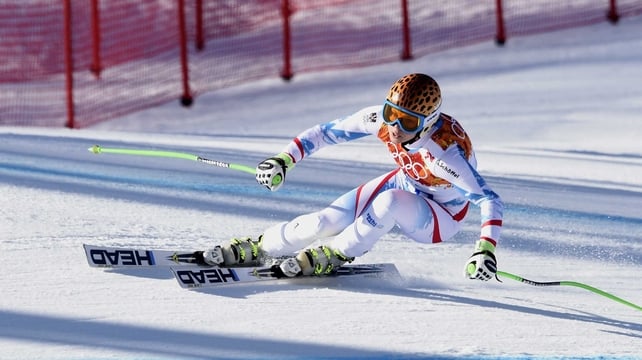 Meanwhile, Austrian skier Anna Fenninger (above) romped to her first Winter Olympics gold medal in the ladies' super-G on Saturday.
The 24-year-old stormed down the tricky Rosa Khutor Alpine Center course in a time of one minute 25.52 seconds to seal victory by a comfortable margin.
Kamil Stoch (below) added the Olympic large hill ski jumping gold medal to the normal hill title he won last weekend.
The 26-year-old Pole finished just 1.3 points ahead of 41-year-old Japanese jumper Noriaki Kasai with an overall score of 278.7.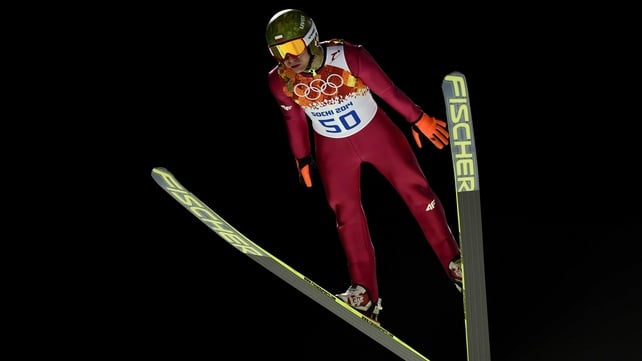 Charlotte Kalla produced a stunning last lap to propel Sweden to a gold medal in the women's cross country 4x5km relay.
Kalla entered the final lap 16 seconds behind the Finnish team, but skied the fastest lap of the race to overhaul Finland's Krista Lahteenmaki and Denise Herrmann of Germany, who claimed silver and bronze for their countries respectively.
Home favourite Alexander Tretiakov sent the partisan crowd into raptures in Sochi by emphatically becoming the first Russian to win a Winter Olympics men's skeleton gold medal on Saturday night.
The 28-year-old, who was a bronze medallist in Vancouver 2010, led by over half a second overnight, and although he conceded a fraction of ground in his first run of the evening, he would not falter, with Martins Dukurs taking silver and Matthew Antoine bronze.
A final run of 56.02 seconds was the fastest of the week and wrapped up victory in style for the reigning world champion (below), who recorded an overall time of three minutes 44.29secs.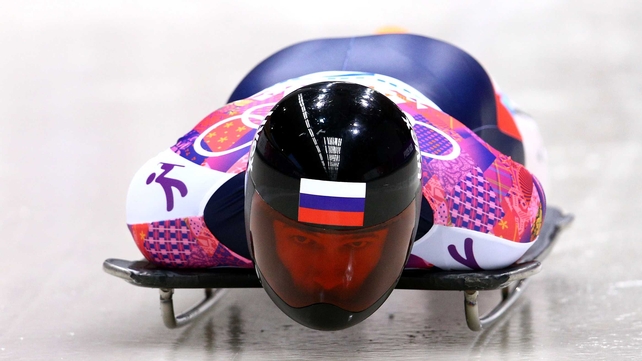 Victor An became the first man to win four Olympic gold medals in short track when he stormed to victory in the 1000 metres final for Russia in Sochi.
As the home fans roared an exciting race at the Iceberg Skating Palace to its climax, the South Korean-born 28-year-old edged out team mate Vladimir Grigorev to win with a time of one minute 25.325 seconds.
At 31, Grigorev became the oldest man to secure an Olympic medal in short track with a time of 1:25.399, with Sjinkie Knegt taking bronze in 1:25.611, Holland's first Olympic medal in short track.
Zbigniew Brodka won Poland's first ever Olympic speed skating medal, taking gold in the men's 1500 metres race from Dutchman Koen Verweij by just three thousandths of a second, with officials having to examine the exact split times after both skaters crossed the finish line with a time of one minute 45.00 seconds.
Canada became the first team to qualify for the semi-finals of the women's curling competition after wins over Japan (8-6) and then Russia (5-3) took their 100 per cent record to seven matches.
China and Sweden look bound for the semi-finals of the men's event, with both sealing their sixth win from seven games. The Chinese saw off Russia 9-6, while the Swedes defeated Germany 8-4.