American snowboarder Kaitlyn Farrington edged out defending champion Torah Bright by a quarter of a point to claim gold in the Winter Olympics womens' halfpipe.
The 24-year-old's score of 91.75 on her second run ensured she pipped Australian Bright, gold medal winner at Vancouver 2010, by the narrowest of margins at Rosa Khutor Extreme Park.
It is the first time the relatively unknown Farrington has topped the podium at a halfpipe event and she could not have chosen a better time to land the run of her life.
Bright, whose brother and coach Ben earlier this week criticised the halfpipe course, did at least have the consolation of emerging as Australia's first medal winner in these Games.
Kelly Clark (90.75) made it an American one-three as she earned bronze although the 2014 Winter X Games winner entered the event as the favourite.
"I think watching the three gold medallists (Bright, Clark and Hannah Teter) come down after me was a crazy feeling," Farrington said afterwards.
"I was happy they all landed their runs because that's what I wanted to do. But I did not expect to come down on top."
Germans Tobias Wendl and Tobias Arlt claimed gold in the men's doubles luge at the Sanki Sliding Center.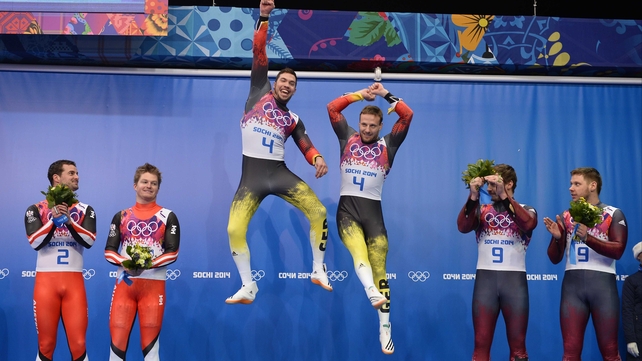 The pair set a track record en route to victory, with Austrian brothers Andreas and Wolfgang Linger taking second and another pair of brothers, Latvia's Andris and Juris Sics, winning bronze.
Austrians Peter Penz and Georg Fischler saw their medal chances slip away after grazing a wall on their second run.
Stefan Groothuis continued the golden run of the Dutch at the Adler Arena by winning the men's 1,000 metres speed skating title as favourite Shani Davis's tilt at a third straight Olympic gold over the distance fell flat.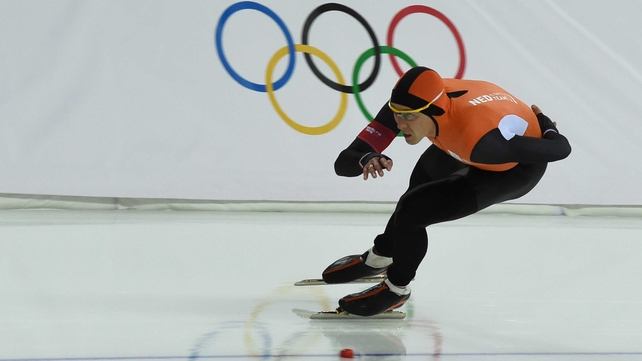 Groothuis clocked one minute, 8.39 seconds for his two-and-a-half laps in the 16th heat of 20 and watched as the final eight challengers failed to overhaul him.
Denny Morrison of Canada claimed silver, 0.04 seconds back of the 32-year-old Groothuis. Michel Mulder of Netherlands, the winner of the men's 500m, took bronze.
Davis, the winner of the event at the 2006 Turin and 2010 Vancouver Games, was heavily tipped to become the first male speed skater to win the same race at three consecutive Games.
But he was forced to make do with eighth place, 0.71 seconds behind Groothuis, whose win was the fourth of five speed skating titles to go to the Dutch at the Sochi Games.