The Houston Texans, the Green Bay Packers, the Baltimore Ravens and the Seattle Seahawks kept their Super Bowl dreams alive with wild-card victories at the weekend.
Anquan Boldin led the Ravens into the AFC Divisional playoffs with a 24-9 victory over the Indianapolis Colts.
Boldin set a new franchise record with 145 yards receiving, including a fourth-quarter touchdown, in what turned out to be a one-sided contest.
The result takes the Raves through to a play-off with AFC West champions the Denver Broncos next weekend.
It was a disappointing end to an impressive run of form from the Colts, who had made it through to the wild-card game just one season after finishing with a league-worst 2-14 record.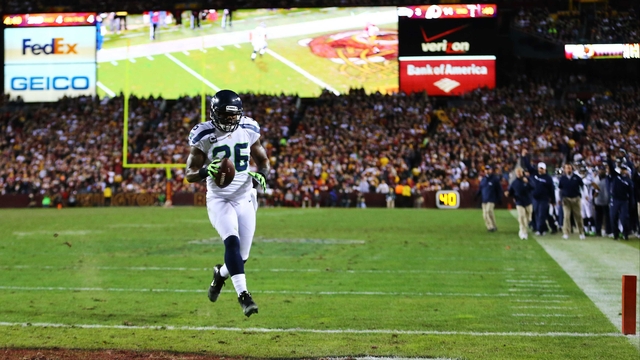 The Seattle Seahawks overcame a 14-0 first-quarter deficit to claim a 24-14 win in the NFC wild-card game against the Washington Redskins, whose miserable day was topped off by a knee injury to quarterback Robert Griffin III.
The match started well for Griffin who, playing in his first play-off game, threw two touchdown passes in the first quarter, to Evan Royster and Logan Paulsen, to put his side in control.
But Russell Wilson threw a touchdown pass to Michael Robinson and Steve Hauschka kicked two field goals in the second to put the Seahawks within one.
In the fourth, Marshawn Lynch scored on a 27-yard run to put Seattle ahead, before Griffin - who had earlier stayed in the game after an awkward fall - injured his right knee for the second time in a month, and the Seahawks added another field goal.
The Seahawks will go on to face the Atlanta Falcons.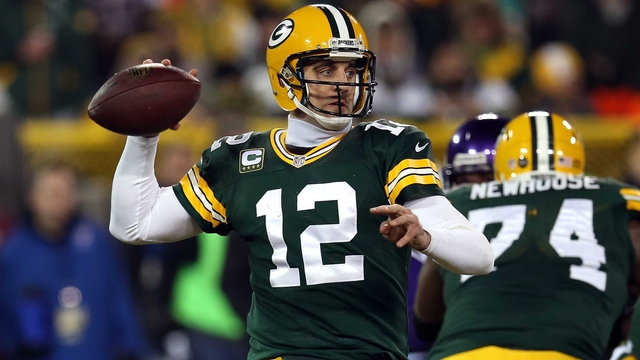 On Saturday, John Kuhn scored two touchdowns as the Green Bay Packers eased to a 24-10 victory over the Minnesota Vikings in their NFC wild-card game.
The Vikings took the lead from a Blair Walsh field goal early on, but from the moment DuJuan Harris touched down in the last minute of the first half the result was never in doubt.
Aaron Rodgers threw for 274 yards for the Packers, who go on to face the San Francisco 49ers in the Divisional Round.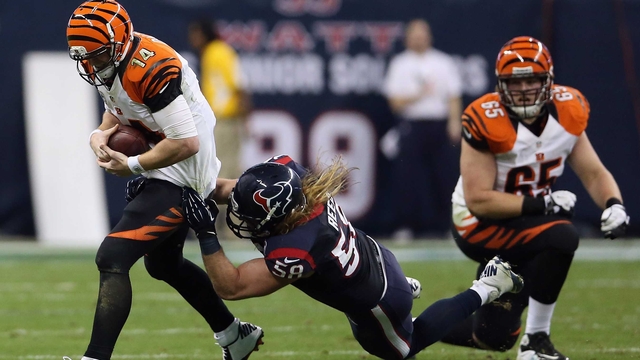 JJ Watt and the Houston defence led the Texans to a dour 19-13 win over the Cincinnati Bengals in their AFC wild-card game.
Adrian Foster ran for 140 yards, including a touchdown, but it was the defence, led by Watt's five tackles and one sack, who did the business for Texas.
It was the second straight year the Texans had beaten the Bengals in the wild-card round and they could look forward to facing the New England Patriots next week.