Every Tuesday between now and Cheltenham - and the meeting begins in just seven weeks - leading owner and BetBright Chairman Rich Ricci will pen a countdown blog. Ricci's famous pink and green colours have been carried to many big race wins over the past few years but the days just passed - with Annie Power ruled out of Cheltenham with injury, and both Faugheen and Min missing Sunday's meeting at Leopardstown - was one of the more challenging weeks for Faugheen's owner...
As spells of bad news goes, these few days have been pretty concentrated to say the least. It was tough, it's part of the game - we all know that - but it doesn't make it any easier.
Wednesday's news about Annie Power's injury was the deepest cut, for sure. Min will be fine, Faugheen, touch wood, will be fine, but Annie Power is a tough one.
You could argue she has provided two of the most memorable days in Cheltenham history - one for all the right reasons and one for all the wrong ones! But it will be weird without her this year because there has been so much buzz about her over the past three seasons.
Would she have won if she ran in the Champion in 2014…falling at the last in the mares in 2015…and then that extraordinary day last March. So that's a very hard one to take and while it would be great if she was back for Punchestown, we'll just have to see.
We talked about retiring her last year after the season was over but we have no preconceived notions, we'll just play it by ear.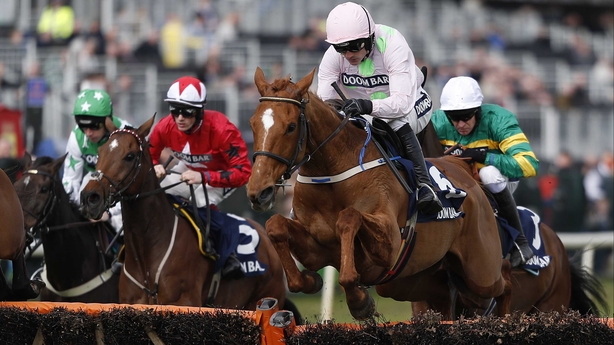 So that was Annie down but we still had a big weekend to look forward to, or so we thought.
The Frank Ward Solicitors Irish Arkle at Leopardstown on Sunday would have been the ideal prep race for Cheltenham for Min so that was the most disappointing thing about his little knock. I don't know if we can fit another run in for him between now and Cheltenham - but it would be nice to go there with three chase runs rather than just the two.
It was a silly thing, a nothing injury really, and these things happen all the time. He starts riding back out this week and he'll be absolutely fine. And if he doesn't get a run, there's no better man to have him primed for Cheltenham than Willie Mullins.
That was Friday, so when I saw Willie's name pop up on my phone on Saturday morning I thought it was to talk about Min but instead it was to tell me that Faugheen wasn't right and wouldn't run in the BHP Insurance Irish Champion Hurdle.
That was a right shock because we hadn't seen him race in an year and he had been working so well, much like Annie Power. And with all that anticipation and excitement - finally - we were going to see him on the track, but then it turns into immense frustration.
This doesn't appear to be a serious thing but with him you can't chance it, with him it's all about Cheltenham.
Injuries and setbacks are all part of the game but it doesn't make the hurt any less, and it doesn't make the frustration any less. It doesn't make it any cheaper either because this is an expensive game to be in. Training fees have to be paid, staff have to be employed, and we're in the entertainment business as well, so people have to be entertained.
But my philosophy in business is that it's always about the next trade. If you lose money on a trade, look to the next trade and that's the way it has to be in the racing game too or you'll pull your hair out. Or what's left of it anyway.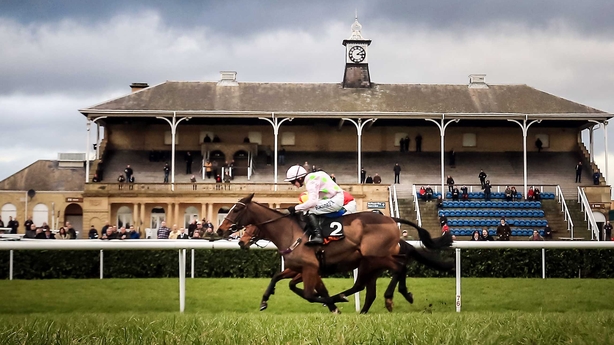 There wasn't much respite at Doncaster on Saturday afternoon when Vroum Vroum Mag won despite not being herself. She was so brave to stick her head down and win, but it clearly wasn't her true running and we have her back home now where she'll be tested to see what's at her.
This time of the year it's easy to pick up the occasional bug, especially if you're travelling, and there are no bigger issues at play with her, no leg issues or anything to worry about. She'll be absolutely fine for Cheltenham, but it's too early to say what race she'll head to.
I've always thought the Mares Hurdle trip of 2m4f is her trip, but she has gotten 3m too, so you'd have to see how the Stayers race shapes up.
She'll be entered all over the place and it'll be the week before Cheltenham, I'd imagine, before we decide exactly where she'll head.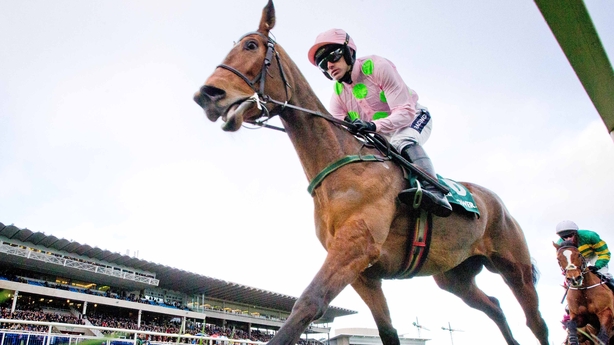 It wasn't all bad news. Let's Dance won the Grade 2 and she was brilliant. That is her trip I think, 2m4f, but she has a few options at Cheltenham.
I think the Mares Novice Race over 2m is probably a bit short, so it looks the Neptune or the Albert Bartlett to me, though as we know the 3m can be a pretty attritional race. She was very good on Sunday and continues to improve, she's rated 147 now and has booked her trip to Cheltenham, we just got to find the race for her now.
That's a lofty rating, especially when you throw in the mares allowance, and if the ratings are to be believed, she'll be bang there.
And then Royal Caviar in the Irish Arkle! Well, what can you say? That horse has been snake-bit! He has finished second so many times. They always told me chasing was going to be his game but he's nine-years-old now and isn't the youngest of things.
So he comes there at the last, just has to pop it to win, all his Christmases have come at once and what does he do?
"I'm hardly in it for the money and I love it so much"
Ploughs into the fence and goes right through it. But you know what, it was a very symmetrical end to the week, an appropriate end to it!
There's a fun element to racehorse ownership, of course there is, I'm hardly in it for the money and I love it so much.
But with all of the various things that have happened over the past three or four years - the highs and the lows, the victories and the injuries - I don't mind admitting: it is hard to enjoy it all, all of the time.
That being said, you have to try and force yourself to because we're very lucky to have all this fantastic horses.
And if they all get there, it should be some festival. We always thought that if we got them all there in one piece, we could have some hell of a run.
*BetBright sponsor the BetBright Cup, a competition marking the intense rivalry between Irish-trained horses at Cheltenham, and the home contingent.