Paul Nagle has announced his decision to retire as a rally co-driver after the World Rally Championship round in Catalonia at the end of the month.
"It felt right," he told RTÉ Sport's John Kenny.
"After we finished second in Sardinia with Craig [Breen], it was a tough event and I decided maybe this year was the time to go instead of next year.
"I'm not getting any younger. I'm 44 years of age. My kids are of an age where I would like to spend more time at home with them. My wife has put her whole life on hold for the last ten years.
"I haven give my whole life, the last 20 odd years, to motorsport and it was time to hang up the helmet really.
"I started chasing a dream as a young lad and I'm fortunate enough that I have lived a dream and got to the very top of the sport."
"I felt this year was the time to go instead of next year. I have given the last 20 odd years to motorsport" - @paulnagle1 tells @JohnKennyMedia why he's now hanging up the helmet #wrc #rtesport pic.twitter.com/M3E9xP7YpD

— RTÉ Sport (@RTEsport) October 5, 2022
Nagle had signed a contract up until the end of 2023 but he said that his racing team M-Sport and driver Breen had been kept aware of his intentions and that "there was never an issue".
"The reason I'm getting out for Japan is to put the new co-driver in so he will be prepared then for Monte Carlo instead of January.
"We felt it was right to put someone in for the last round. But I'll still go to Japan to help Craig as much as possible and if I'm needed I'll be there again next year to help him out as well.
"We have a great relationship and we work very well together. We have gone through good times and bad times with each other and it's important that I can help him going forward."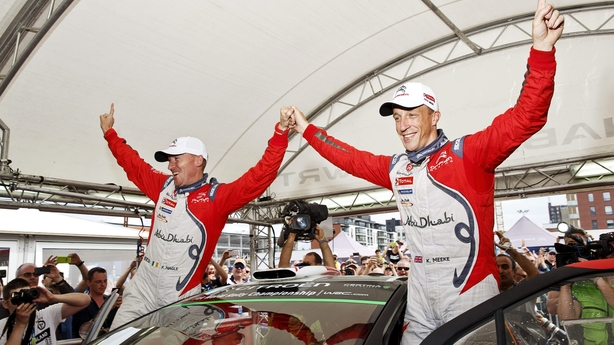 Nagle made his WRC debut at the 2004 Rally Catalunya with fellow Kerryman Donie O'Sullivan in a Ford Focus.
He went on to drive with Tyrone native Kris Meeke for a decade and the pair won five WRC rounds with Citroen between 2015 and 2018, including the Catalunya rally that Nagle has fittingly chosen as his final farewell.
The Aghadoe man has had 92 WRC stage wins and 18 podium finishes all.
He selected winning Rally Finland in 2016 as his favourite victory.
"It's the most famous of them all and it's very hard to win there, beating the locals.
"That rally is the fastest in the world and we hold the record still as the fastest world rally championship ever.
The Killarney and District Motor Club man has also co-driven for Norwegian Andreas Mikkelsen and Irish champion Gareth MacHale.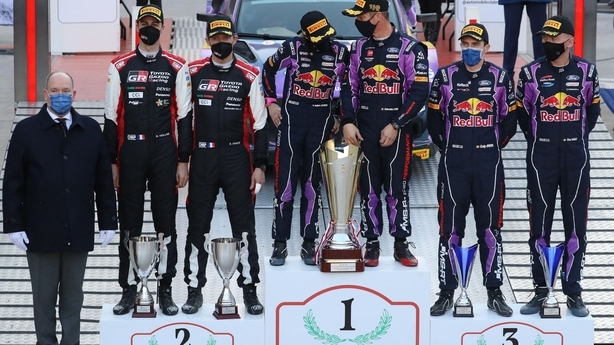 Nagle paired up with Waterford man Craig Breen and his Hyundai from 2019 to 2021 and the duo recorded four podium finishes in that time.
Competing in the Ford Puma Rally 1 this season, they finished third in the season-opening Monte Carlo Rally and second in Sardinia in June.
"We had a fantastic podium this year and in '19 with Craig in Monte Carlo. To stand up in the Casino Square with [multiple world champions] Sebastien Loeb and Sebastien Ogier on the other two steps was a special occasion."
Nagle backed Breen to recover from a recent disappointing performance at Rally New Zealand that caused speculation over his future with M-Sport.
"I have 100% trust in Craig. He will bounce back and get that car back on the podium. He will be in the World Championship next year."