Mondello Park officials say they are satisfied with last weekend's testing for Irish circuit racing competitors, which was held as the County Kildare circuit prepares to reopen with a two-day car racing weekend on 25-26 July.
Held behind closed doors, with pre-health screening, temperature checks on arrival and social distancing in practice, Mondello saw competitors from the likes of the BOSS, Legends and Formula Vee run on Saturday while Sunday was a day for saloon car racers.
Both days were well attended, particularly on the Saturday as competitors turned their cars over for the first time in months in a series of 25-minute sessions.
The circuit will continue to run a number of track days to allow competitors to get up to speed and there are plans to bring back motor-cycle racers in two weeks' time.
It was announced recently that the Dunlop Masters Motorcycle series, which was due to run at Mondello and Bishopscourt in County Down, had been put on hold for 2020 while the circuit got back up to speed for car racing.
A decision whether the Masters series can be run this year will probably be made after the motor-cycle track day at the end of June.
"We went through a huge amount of detail in terms of our protocols as our first duty was to keep our staff and customers safe," said Roddy Greene, Managing Director of Mondello.
"We are working with Motorsport Ireland (MI), to ensure that we have the 'return to race' protocols in place and we are now looking forward to the end of July and that first race meeting.
"When we get through that, the calendar for the remainder of the year looks pretty full, which is great. We have events now to look forward to and we are working to get cars and indeed bikes back at the circuit over the rest of the year."
Mondello does have the advantage of being an enclosed motor racing facility that has been the spiritual home of Irish circuit racing since it first opened in the late 1960s
"We are on 110 acres here and its much easier to control access to the venue" says Greene
"We are initially going to limit the amount of human interaction that one would normally have at a race meeting and we have the technology to back that up."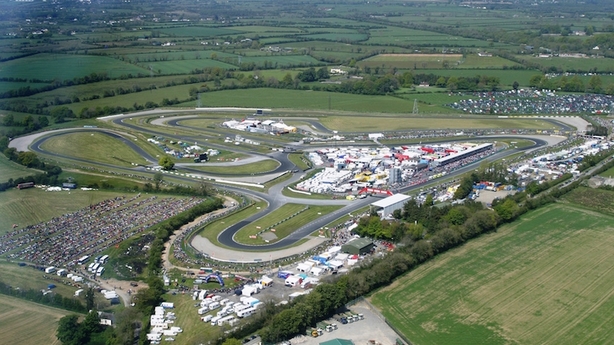 Greene says that any move to bring in paying spectators is still very much up in the air.
"At the minute we are planning to have everything behind closed doors and ultimately that will come down to social-distancing rules.
"We are just going to have to abide by government guidelines as to when spectators can be present but it may be in August that we may be able to bring a limited crowd into the venue to watch racing.
"Like all other sport we will have to do things in phases as spectators are hugely important to any sport and it would be great to welcome people back to the venue safely."
Mondello may well become the focal point of motorsport in Ireland this year as the most popular branch of the sport, rallying, has been hit hard with postponements and cancellations
It is hope that rallying may also return soon, indeed the Wexford Motor Club say they intend to run their two-day event in September, as long as Covid-19 restrictions continue to be eased.
"The health and well-being of competitors, marshals, officials, spectators and the general public will take absolute priority," said a club statement.
"A range of additional resources, to manage how the rally will operate strictly within the protocols set down by both Government and Motorsport Ireland, will be in place."