"You could really feel the force against your body once you put the foot down. It's a memory that will stay with me forever. It was absolutely insane."
Eddie Irvine, Derek Daly, Joe Kelly, David Kennedy, Tommy Byrne – only a handful of Irish motorsport stars have raced Formula 1, and now 25-year-old prospect Nicole Drought has experienced a brief snapshot of what life is like inside the ultimate driving machine.
Tipperary native Drought has been breaking through barriers - metaphorically of course - on the Irish motorsport scene for the past five years, while becoming the first woman to win a race in the Irish Touring Car championship.
This year was shaping up to be her best yet as Drought had signed a three-year deal with John Campion's CJJ Motorsports and was planning for a season racing on the prestigious Britcar Endurance Championship at world-renowned venues such as Brands Hatch, Donington and Silverstone – the spectacular Porsche 718 GT4 the car of choice for the team.
Drought recently spent time with her new team in Florida and enjoyed that rarest of privileges, as she got to sit behind the wheel of a Jordan Formula One car.
---
Watch Nicole Drought put Irish sports stars and journalists through their paces on the track at Mondello Park
---
Rubens Barrichello drove the car for Jordan in the 1990s, but now Drought was in the same seat as the 11-time Grand Prix winner, albeit for just two spine-tingling laps of the Palm Beach International circuit in Florida.
"I'd say it is crazy to race those cars properly, I'm still speechless thinking about it and it was my best experience ever in a car," said Drought, speaking to RTE Sport.
"I really got to stretch the car's legs as there were two long straights, and the downforce in the car is unbelievable. The car just stuck to the ground coming into the corners, the grip that the wheels have is incredible."
Drought was born into the motorsport fraternity, as her father Owain used to race rally around the country, and while she has been immersed in cars her entire life, she was a relative latecomer to the competitive circuit.
A range of part-time jobs and personal savings during her teenage years finally allowed Drought to take the plunge and invest in her first racing car – a Honda Integra.
And she can vividly remember that first weekend at Mondello Park where she took her first tentative steps in the sport.
"I can still feel the nerves in my stomach, I can still feel what it was like that day, it was absolutely petrifying"
"I wanted to do rallying on the road at first but it became too expensive. My father made the transition from road to tracks and it kind of fell into place for me. I have stayed with circuit-racing and I love it.
"A car came up for sale in my local town, so I went to the bank and took out the money I saved for years and bought my first racing car.
"I can still feel the nerves in my stomach, I can still feel what it was like that day, it was absolutely petrifying," said Drought, about making her debut in the Irish Touring Car championship.
"We did a couple of test days, and while it was nice to get on track for the first time, it was very nervy because I was not used to having so many cars around me and I was thrown in at the deep end.
"We qualified on the front row of the grid, which was pretty cool for my first weekend, and a great memory in my first outing in my Honda Integra."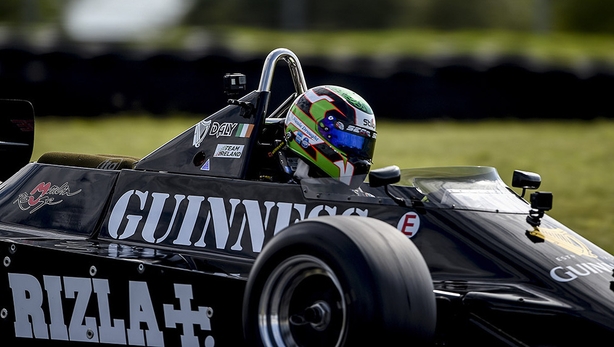 Drought was edged out of the podium places on that first weekend at the home of Irish circuit racing.
But success would soon follow as she enjoyed two great years racing around in her Honda.
That first car would have to be put out to pasture during her second year, but Drought's trajectory remained on an upward curve as she received the recognition her driving deserved, opening up her eyes to the opportunities in the sport, and opening doors to future projects.
"I had the Integra for two years and I was leading the championship in 2016 but then we had horrendous mechanical issues and we had to park the car up.
"After that, I got to drive a Porsche with the Sean Edwards Foundation, who promote safety in motorsport, and then I got to race in the Global GT Lights championship in Wales. I qualified second and finished fourth so it was a good debut."
The standard had been set and Drought's "up and down" year in 2019 shows how ambitious she is and the levels of expectation that she is putting on herself.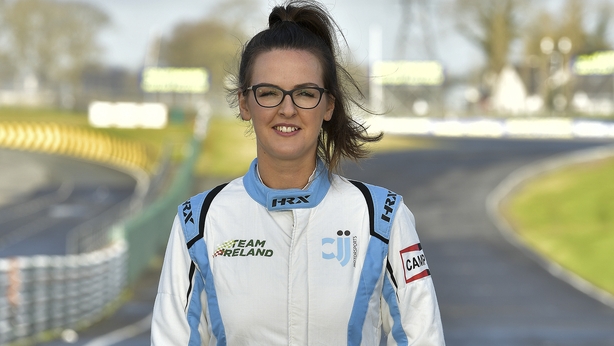 "It was an up and down year as I was doing two different disciplines, endurance trials, where I won the championship, and on the track I was racing a Stryker.
"I was third in that championship but we had mechanical issues and they were getting too much. There was no point having the pace in practice and the pace qualifying and then having an unreliable car and not able to push through in the race.
"It was tough but at least we had the experience in another championship and it was great experience.
"It is a tough pill to swallow and I struggled with it for a while, when you have prepared as well as you can and then the machinery lets you down.
"But I have been working with a performance coach, Alan Heary, and he has helped me to try to work on the frustrations and control the controllables and this kind of thing.
"You can only do what you can do so that is the thing I try to focus on when things go wrong."
Drought is part of the 20x20 initiative for women's sport, while she has also been working as an ambassador for Formula Female, a project set up by Ireland hockey star Nicci Daly, working with schools all across Ireland to introduce motorsport to young females via STEM (Science, Technology, Engineering and Mathematics) education.
An unlikely combination, you might think, until you discover that Daly's uncle Derek happened to be one of those aforementioned Formula 1 drivers.
And Drought's recent Jordan jaunt was not her first Formula One experience, as she has also enjoyed a spin around Mondello Park in Daly's old racing car.
"I drove Derek Daly's car and he was there on the day so it was great to have his support. We had a laugh before I went out in the car, and we had a laugh when I came back in, it was fantastic.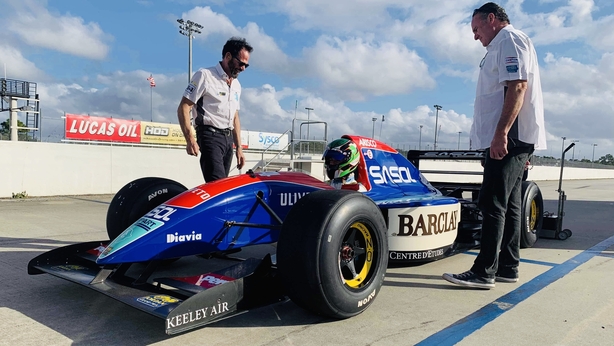 "I'm an ambassador for Formula Female. It's an incredible initiative and I really do wish I had those options in school as I probably would have done something different.
"It shows girls what other sort of careers are out there and hopefully it will boost the amount of women in motorsport."
In fact, Drought admits that a lot of her inspiration for the sport comes from one of the major pioneers of Irish and European motorsport for women, Dublin native and former full-time international rally driver Rosemary Smith, who made a mark on the 1960s scene.
"Rosemary Smith is definitely someone that inspires me and that I look up to," said Drought of the 82-year-old Irish sporting legend.
"I did an event with her a few months ago at Mondello Park and she was absolutely fabulous. She had her old Rally Imp and we did a couple of laps together. She was still firing the car around, she still has it and has that burn inside her, and it was great to share a track with her.
"She was the one who broke through for women and went through all the hardships when men thought that women should not be competing in the sport.
"I raced against women for the first time last year. There are more girls coming through, so hopefully we will see a lot more in the next few years."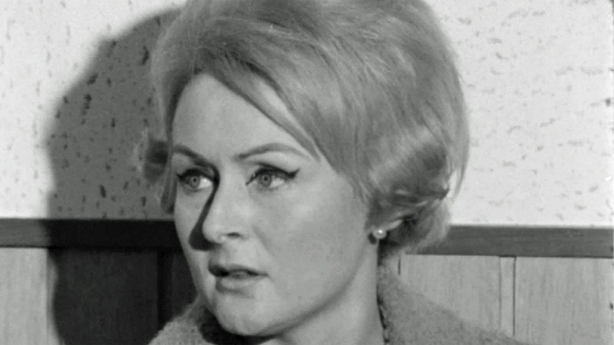 Drought's 2020 campaign could be over before it has begun as motorsport, like the rest of the world's sport, has been grounded as a result of the ongoing coronavirus pandemic.
A full-time accountant by trade, Drought is spending her Covid-crisis days back in the family home in Roscrea, and despite the lack of sporting action, she remains very busy attempting to work as an accountant, stay fit and strong, while maintaining a modicum of driving experience in the form of a racing car simulator.
"I'm quite busy. I get up and go for a walk. Have breakfast and work. I'll do a workout on my lunch and then after work I might go for a run or a cycle and then it's back on the sim," said Drought.
"You don't have the real feel for speed, the G-Force or the feel of the car in your backside," explained Drought, in relation to the pros and cons of the simulator.
"But we have feedback through the steering wheel so we can feel the car starting to let go, while you are also kicking the pedal the same way you would in a car.
"It's a tool for keeping sharp and for learning the tracks [in Britain], which is hugely beneficial as I have only raced on two of them, so it is a good way of learning them."
Formula One probably is not a realistic goal to get in to unless your father is a billionaire
It's a case of wait and see for Drought as she looks beyond the restrictions that are keeping the sports calendar idle at the moment, but she is hopeful that there will be racing in the second half of the year.
"We have to wait and see what restrictions are like. We're still on hold so I'm just working on a simulator and my fitness.
"They are going to try to run the championships from August to November, depending on restrictions, so hopefully we will have a couple of races to get to spend some time in the car."
And looking to the future, one of Drought's goal's would be to race in the prestigious European Le Mans Series, as she feels that the path to Formula 1 has been narrowed in recent years due to the money that is involved in the sport at that level.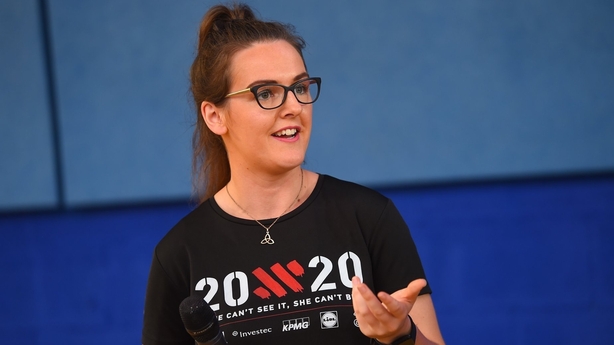 "Formula One is so high-profile and the pinnacle of motorsport, but for young people, it probably is not a realistic goal to get into unless your father is a billionaire.
"It doesn't really rely on talent as much as it used to back in the day.
"The European Le Mans Series is a very high level and you will find some really good professional drivers taking part in the championship."
The next logical step from the European series would be to compete in the world equivalent, which could result in a full-time driving career, but just like these days of waiting for a Covid cure, Drought will bide her time and just see where the journey takes her.
"The World Endurance Championship is the ultimate goal. It is a really high-class championship with an incredible profile.
"If I went there as a paid driver it would be incredible, so we'll have to wait and see.
"I have got to do some things that I thought I'd never get to do. I got to drive two Formula One cars, one in Mondello and one at Palm Beach International in Florida.
"The way things have been going, anything can happen."
Watch the Formula Female One Lap Challenge on RTÉ Player now