Craig Breen is glad to have put recent uncertainty behind him as he returns to the World Rally Championship.
The Irish driver had been unsure as to what lay ahead for this year but he will now take part in the second round at the Rally of Sweden on 13-16 February for the Hyundai World Rally Championship team alongside co-driver Paul Nagle.
Speaking to RTÉ Sport, the Waterford racer expressed delight at the chance to be involved in Sweden in place of nine-time WRC champion Sebastien Loeb.
Having raced three almost full seasons with Citroen, Breen was limited to just two appearances with Hyundai last year,
"It's nice to be back," he said. "Obviously, we had a few sporadic appearances last year, and Christmas and New Year's, I was a bit unsure what was going to happen this year.
"But thankfully, not so far into the season, we've been called back in the car for Sweden, so obviously myself and Paul are delighted now and knuckling down and getting ready as best we can."
Breen admitted it was "a little bit disappointing" not to be originally slated for a full-season drive in 2020 but was glad to be chosen by Hyundai once it was decided Loeb would sit out the Sweden round, which Loeb insists was his decision.
"It was a strange situation at the end of last year in the drivers' market in so far as one guy made a move and it was a bit of a domino effect," said Breen.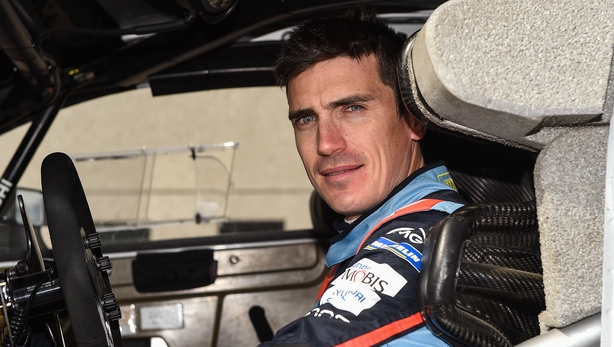 "We lost a manufacturer in Citroen, so there were automatically two places less and it's already a crowded enough field.
"So there aren't enough places for everyone. To be honest with you, to even get a chance to get back in the world rally car again, I'm one of a very fortunate group of people now, so I'm just trying to make the most of it."
The Rally of Sweden has been good to Breen before, with the 29-year-old having finished second there in 2018 - his best result in the World Rally Championship to date.
He will also reprise his partnership with Killarney man Nagle, although 2019 saw him competing more often on Irish soil.
"We had a good season last year, albeit a bit different back home, doing a lot of rallying back home in Ireland," said Breen.
"It was nice and I enjoyed it I have to say. We got a few chances in the world championship with Hyundai and thankfully again this year we're back in the world championship."