Ireland's legendary rally and circuit driver Rosemary Smith drove a Formula 1 car which Jeremy Clarkson apparently struggled to get started, when she drove on the Paul Ricard track in France last year.
80-year-old Smith, whose book 'Driven' has been shortlisted for the 2018 Bord Gáis Energy Sports Book of the Year, is a renowned figure in Irish racing.
She won the famous Dutch Tulip Rally in 1965 and she became the oldest person to drive a Formula 1 car when she took that trip to France last year. Smith got the invitation to go after receiving a phone call from Renault Ireland's CEO Paddy McGee and she was immediately eager to take up the offer.
But before she got behind the wheel of the Formula 1 car, a mechanic cautioned her that Clarkson had trouble getting to grips with it. Smith however, was't fazed by the challenge.
"I went around the Paul Rickard track which is a beautiful track in a small Clio RS which is small but very fast," she told RTÉ Sport's John Kenny. "Then I went out in a Formula Renault and after that I was also put into the actual Formula 1 [car].
"They were genuinely nice because they didn't really believe for one instant that I would do it. They thought I would opt out."
"Two things happened just before I went out. The mechanic said Jeremy Clarkson stalled it and stalled it before he could get it going and I said, 'if it's the last thing I do, I'm not going to stall it. I'll get out and push it out of the place.'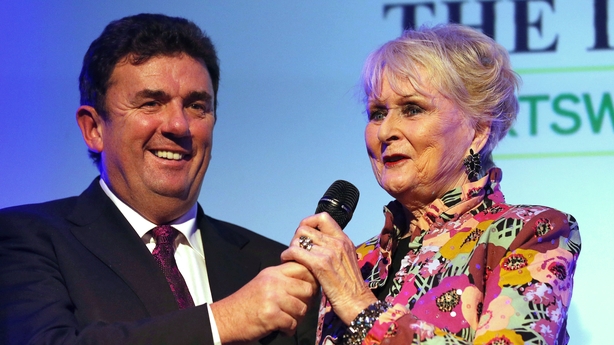 "I hope the book will be as interesting to women as [the] anoraks. Last night I was speaking at a motor club near Bristol and there were quite a few women there which normally they never get to the talks."
Additionally, Smith also broke the Irish land speed record 40 years ago along with Danny Keany, who was on board a motorbike for the occasion. She had been racing in the Donegal rally the day before the event in Cork and Smith was brought down in a helicopter to ensure she would be there in time.
Smith had to be out on the road by 5am the following morning to allow for the roads to be reopened by 7am. She drove a Jaguar car which she was unfamiliar with, and others were sent ahead to clear away any seagulls that were attracted to a dump that was situated at the side of the road they were using.
"That was the first time I sat in the car or knew anything about the car. It was a very fine morning but there was very little sleep," she recounted.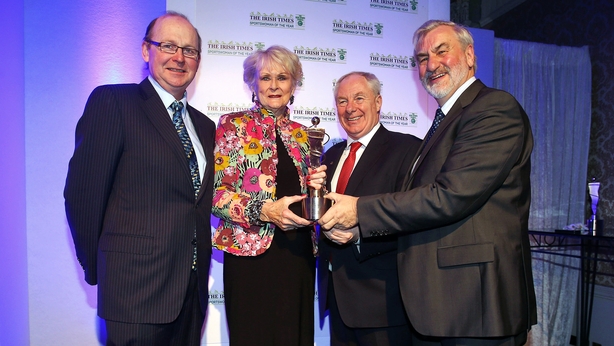 "There were hundreds of people standing at the side of the road; it wouldn't be allowed today, not in a month of Sundays. There was great excitement and people came from all over in Cork, Kerry and Dublin just to see this.
"It was very large and very wide and much bigger than things that I had. Secondly my helmet was a little bit too big. The road was concrete and as we started off, the helmet kept coming off and falling on the bridge of my nose.
"So with one hand I'm trying to steer and with the other I'm trying to keep my helmet out of the way so I could see where I was going. It was interesting, put it that way.
"I don't know, I think I'm nuts."
Smith's autobiography is one of just two books about female athletes to make the shortlist for the 2018 Sports Book of the year. Cora Staunton's 'Game Changer' is the other one up for the award and Smith is proud to be part of that. 
"I'll keep going as long as I can because I don't know what I would do in either doing it or being involved in some way in it. Any time I get asked to do anything I do it," she said.
"I have heart stents and I have a broken collar bone and kneecaps and ribs and all that - but never in a car. I suppose at one stage, the older you get, you get a bit more fragile but I'm not fragile yet."