Formula One world champions Mercedes have found the computer bug that cost Lewis Hamilton victory at the season-opening Australian Grand Prix and taken steps to ensure it does not happen again.
           
Trackside engineering director Andrew Shovlin said in a debrief on the Mercedes website that the problem was not what had been originally suspected after Sunday's season-opening race in Melbourne.
           
"The issue isn't actually with the race strategy software that we use," he said. "It was an offline tool... and we found a bug in that tool that meant that it gave us the wrong number."
           
Shovlin explained that the tool was used to create delta lap times, in this case the difference between Hamilton's car remaining on track under virtual safety car conditions while Ferrari's Sebastian Vettel pitted.
           
"It's never quite an exact science because you don't know how fast a car is going to be able to come through that pit entry, you don't know quite how closely they'll stick to the delta," Shovlin added.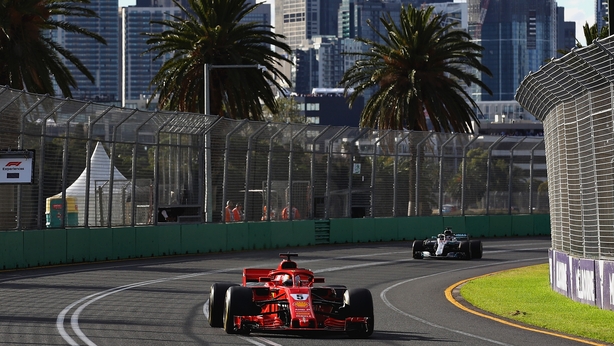 Mercedes had thought their four-times world champion needed to be within 15 seconds of Vettel to retake the lead from his rival, whereas the actual margin was "slightly short of 13".
           
The difference was crucial, with Vettel re-emerging in front of the surprised Briton on a circuit where drivers struggle to overtake and need to save fuel, engine and tyres in the later stages.
           
Had Hamilton known, he could have gone faster after his earlier stop to give himself a greater margin.
           
During a virtual safety car period, all cars on track have to slow down but there is a short stretch between the safety car line and the start of the 60kph pit lane limit where anyone pitting can speed up.
           
"We thought we had a bit of margin and then obviously you saw the result," Shovlin said.
           
"In future we're going to make sure we have more margin because we want to be able to cover for Vettel doing an amazingly good in-lap to the pits, or having an incredibly fast stop," he added.
           
Mercedes team principal Toto Wolff had said immediately after the race that he suspected a "software glitch" had cost Mercedes what looked like a certain victory with Hamilton leading from pole until his stop.
           
The Briton finished second for the second year in a row.
           
Shovlin said an extensive analysis had been carried out and processes put in place "to make sure that we don't have a repeat".
           
The second race of the season is in Bahrain on 8 April, where Ferrari also won last year.