Lewis Hamilton will start the United States Grand Prix from pole position after blitzing his rivals in Austin on Saturday.
Hamilton, who could be crowned champion here on Sunday, has been in scintillating form this weekend topping every practice session before storming to the top of the timings in qualifying, too.
The 32-year-old British driver will be joined on the the front row by his championship rival Sebastian Vettel with Valtteri Bottas, in the sister Mercedes, third on the grid.
Hamilton will win the title at the Circuit of the Americas if he triumphs in Sunday's race and Vettel fails to finish in the top five.
Meanwhile Mercedes boss Toto Wolff has revealed he warned Hamilton not to protest during the United States National Anthem following a heart-to-heart discussion on a flight back from Japan.
Hamilton, a winner of four of the five grands prix staged in America, has established a 59-point lead over SebastianVettel in the title race with just four rounds remaining.
He will be crowned champion here on Sunday if he takes the chequered flag and Vettel fails to finish inside the top five.
Hamilton is not expected to kneel during the playing of the Star-Spangled Banner despite admitting his support for the movement.
The Englishman, Formula One's first and only black champion, had considered following in the footsteps of a series of NFL players who have protested racial inequality in the country.
"The conclusion was that it is probably better not to do it." - Toto Wolff
But on board Niki Lauda's private jet - following the conclusion of the Japanese Grand Prix earlier this month - Wolff told Hamilton that he did not believe it would reflect positively on the Briton, or indeed the Mercedes brand.
"Lewis has good opinions and he and I discussed the issue on a flight back from Suzuka," Wolff said on the eve of the United States Grand Prix.
"I feel very much aligned with him on human rights so from a personal perspective I could understand where he was coming from.
"But on the other side, we discussed that even if you feel strong about showing your support against racism and human rights, that it is not our country, it is not our anthem, and you are offending many Americans that have a strong view on the flag.
"The conclusion was that it is probably better not to do it."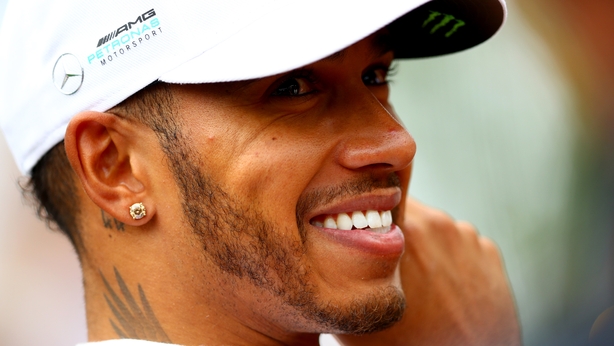 Colin Kaepernick, the former San Francisco 49ers quarterback who is now without a team, protested racial injustices in America last season by kneeling during the national anthem.
The movement has continued into the current NFL campaign, while German football side Hertha Berlin expressed their solidarity by kneeling before a 2-0 defeat against Schalke last weekend.
Trump has denounced the protests as unpatriotic and called on NFL franchises to fire or suspend players who do not stand during the Star-Spangled Banner and on fans to boycott matches.
"Lewis was personally confronted with racism as he was the only black kid on a go-kart track and that humiliation and trauma has shaped how he is today," Wolff added. "That is why he has strong views and using your popularity to help fight racism is the right thing to do.
"But it would have certainly contributed to more polarisation against him and more controversy. Does he, and do we, as Mercedes, need to get involved in that discussion? No."