Sergio Perez has dumped one of his personal sponsors after they issued a tweet mocking Mexicans in the wake of Donald Trump's US presidential victory.
Hawkers, a sunglasses company, encouraged Mexicans to purchase their product following president-elect Trump's promise to build a wall along the border between the US and Mexico.
"Mexicans, put on these glasses so they can't see your crying eyes tomorrow when building the wall," Hawkers tweeted on Wednesday.
The message was swiftly deleted, and in subsequent tweets Hawkers moved to clarify that the comment was meant in jest.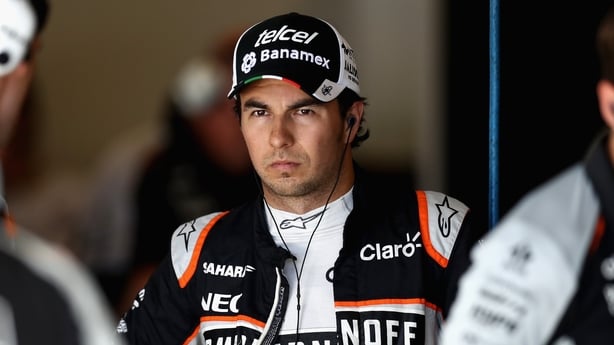 But Force India driver Perez, who is financially backed by Carlos Slim - one of the world's wealthiest men - moved to cut ties with the sponsor.
"What a bad commentary," Perez tweeted.
"Today I am ending my relationship with @HawkersMX. I will not allow anyone to make fun of my country."
Perez, 26, also claimed that the company would have to halt production of 20,000 limited edition sunglasses bearing his name.
"When I read the comment I didn't find it funny at all," Perez said. "I have decided to split with the brand because I am not in favour at all of the comment.
"They are very sorry and I am very sorry, too. I know the owners and they have done incredibly well and the relationship was going to be very successful.
"But my country and people come first and I want to support them and won't let anyone make fun of my country."
Perez, a former team-mate of Jenson Button at McLaren, is now in his third successive year at Force India and has competed in more than 100 grands prix.
"I feel sorry because it is a great brand and they have done really well but I am not willing to stay there because basically the brand must be in charge of the social manager," said Perez, who had just entered into a relationship with the sunglasses company.
"It is a shame that the brand pays for it. It is a mistake by one person, and I am sure he regrets it now but that is how things are in life sometimes."