Fernando Alonso is back in training as he bids to prove his fitness for the Chinese Grand Prix.
The Spaniard was ruled out of the last race in Bahrain on safety grounds after the FIA, Formula One's governing body, declared him "medically unfit" following his horror crash in Melbourne.
But Alonso, who sustained fractured ribs in the terrifying smash at Albert Park, posted a picture - in which he was taking part in some conditioning work - to his Instagram account on Wednesday.
"Return to the training," Alonso, the 34-year-old double world champion, wrote. "In the next few days I hope to do also cycling and swim. Step by step."
Alonso's participation in Shanghai next week will be dependent on the outcome of an FIA medical test prior to the race. But, when asked if the Spaniard is confident of been given the green light to race, McLaren racing director Eric Boullier said: "I think so.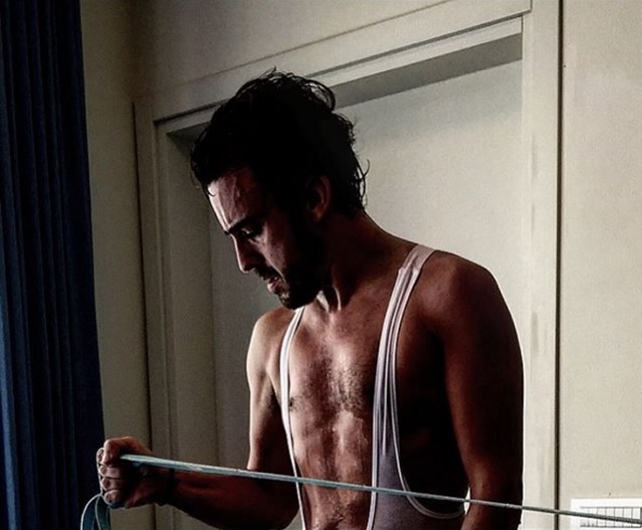 "Obviously he is going to go through scans, and then the FIA will inspect them and decide 'yes or no'."
Alonso watched the Bahrain Grand Prix from the sidelines, and was replaced by McLaren's highly-rated reserve driver Stoffel Vandoorne.
The Belgian out-qualified team-mate Jenson Button before scoring the team's first points of the campaign after he crossed the line in 10th.
"Having done such a weekend, for him, it is a massive boost of confidence and a boost for his career," said Boullier of Vandoorne, who could yet replace the out-of-contract Button in 2017.
"I know a lot of people have some eyes on him so it is good for him. The whole weekend went trouble-free, and he did not do anything wrong.
"We definitely didn't put any pressure on him, but he did a brilliant job."
Boullier hopes Alonso will be fit to race in Shanghai next week, but believes Vandoorne has more than proved himself an able deputy.
The Frenchman continued: "Now he is obviously only going to be better. If he is racing again in China, which we don't wish, but if he had to the team is now confident he can do the job."