Craig Breen said he feels like he has the whole of Ireland on his shoulders as he prepares to fulfil a lifelong dream at the World Championship event Rally Sweden.
The Waterford man was promoted to a WRC drive with the Citroen Total Abu Dhabi World Rally Team before Christmas and is pencilled in to take up to six rounds rounds of this year's World Championship.
No driver from the Republic of Ireland has ever competed at that level, and it's an honour Breen is not taking lightly.
"I've got a lot of pressure on my shoulders to perform," he told RTÉ Sport.
"It's the first time anyone from the 26 counties has got an opportunity quite like this. I feel like I've got the whole country on my shoulders.
"It's a massive opportunity and something I've fought for for a long time. A lot of people said to me, 'be careful what you wish for'. I've wished for this since I was a kid. I'm the newbie now and I have to learn my craft."
It's the culmination of an incredible success story for the 26-year-old as he links up with a team sprinkled with talent from these shores.
Northern Irishman Kris Meeke has the drive in the lead car, co-driven by Killarney's Paul Nagle, and Antrim native Chris Patterson assists the third driver Khalid Al Qassimi.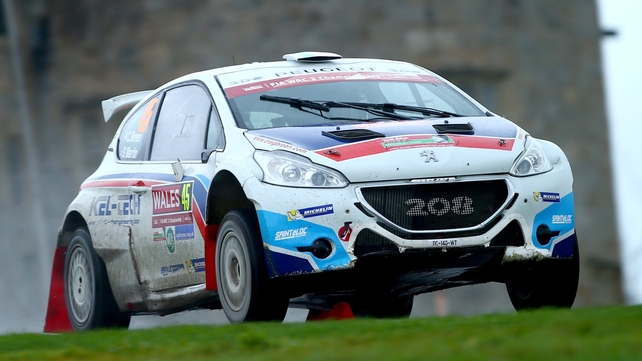 Breen will sit at the wheel of his Abu Dhabi Total Citroen DS3 on a mission to live up to the high standards and sustained success of those who have come before him.
"When I went to the European Championship it was a bit of a sidestep," he admitted. "We'd won the Junior World Championship, the World Championship... it was a bit of a sidestep but it was the only path that was available to us at that point.
"The goal was to win it rather quickly and to try and get myself into the World Championship. We didn't end up winning it but I've got myself back on the right track now. No regrets.That was the path that was laid out and we tried to do the best that we could.
"This is what I've dreamed of since I was a kid, to try and have a proper drive in the World Championship in a world rally car. We've worked really really hard to get to this position.
"I've got myself into a great team with a great car. The car is a proven winner. I can't wait to get started now.
"It's from a factory where a nine-time world champion [Sébastien Loeb] was working , it's got the pedigree.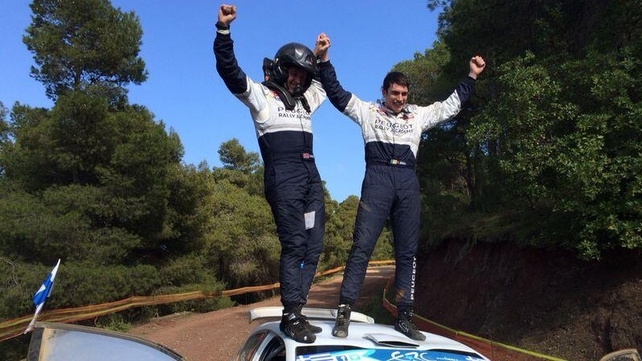 "It's great to be involved with people with such great experience with a proven winner like Sébastien and they've been working with Kris [Meeke] over the last few years as well so it's a little bit surreal even for me right now."
Breen may have been waiting a lifetime for his moment but that wait will have to go on a little longer after Rally Sweden organisers axed eight of the event's 21 scheduled stages after unusually warm weather threatened to force its cancellation.
The season's only pure winter event, with cars using special studded tyres on frozen roads covered with snow and ice, now starts on Friday rather than Thursday, as initially planned, and ends on Sunday.
"It's an event I like, I've done it three times before so... if the conditions are right it's a really really enjoyable event. If youve got metre-high snow banks, cold temperatures, it's a real nice spectacle.
"The problem is, with global warming, it's not looking too good. The temperatures are too high, the roads are melting."
Breen is not unaccustomed to things not going according to the script. But when the cameras finally roll for his introduction to the biggest stage of all, he'll be ready.