by John Kenny
Motorsport - both domestically and internationally - will offer exciting challenges to a number of the 'young guns' of Irish Circuit Racing in 2013..
22-year-old Kevin O'Hara from Naas was the recipient of the Dunlop/Motorsport Ireland Young Racing Driver of the Year for 2012. As a result has been handed a prize package worth some €50,000, which for the first time will be used to compete in Formula Ford racing this year.
O'Hara, whose older brother John runs a motor racing team in the Far East, will compete in selected races this year running under the Bernard Dolan Racing umbrella which will include competing in the Formula Ford Festival at Brands Hatch and the Walter Hayes Trophy at Silverstone.
It's hoped that the young Kildare driver will race in as many Formula Ford races as possible both in Ireland and the UK in an effort to kick start what will hopefully be a decent racing career.
It's been a while since Ireland produced a young circuit racing driver capable of competing at the very top of their sport and O'Hara has been given an excellent opportunity to get his foot on the first rung of the motorsport ladder.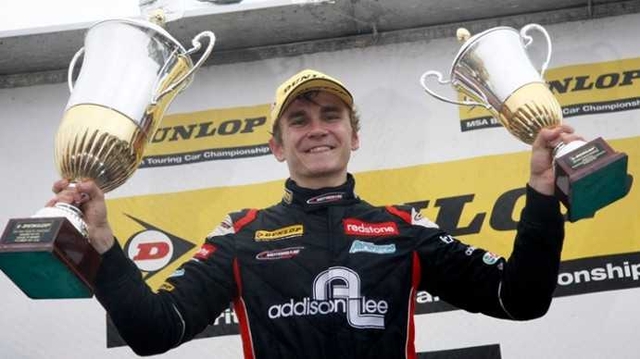 Dubliner Aron Smith, winner of the 2011 Young Racing Driver of the Year title, used the accolade to good effect last year as he competed in the British Touring Car Championship (BTCC) where the Redstone Racing driver was competitive all season in his Ford Focus, taking a race win in the last round at Brands Hatch.
Smith is likely to stay in the BTCC this season.
Peter Dempsey from County Meath a former Young Racing Driver award winner himself will start perhaps the most critical phase of his career when he compete in a full season of the Indy Lights season in the US.
The 26-year-old was picked up by Belardi Racing in the back end of the 2012 Indy light campaign and the US team will run two cars in this year's series, the class one step behind Indy Cars, the American equivalent of Formula One.
Dempsey will race on the same weekend as Indy Car and will be hoping that he can impress those in the senior series as to his future motor racing credentials.
Adam Carroll from Portadown a former A1 Grand Prix winner, raced in two Indy Car rounds in 2010 for Andretti Racing, but hasn't been back to compete in the US since.
Carroll instead has competed in a number of championships including Formula Renault and the AutoGP class and even had a run in the GT1 world sports car championship in the latter part of last season
Like many drivers, finance has been a problem for the talented Carroll and without proper backing 2013 could be yet another frustrating season.
Donegal's Damien Faulkner and Cork driver Matt Griffin are perhaps unique in Irish motorsport in that they are paid drivers, having the luxury of not having to bring sponsors to their teams.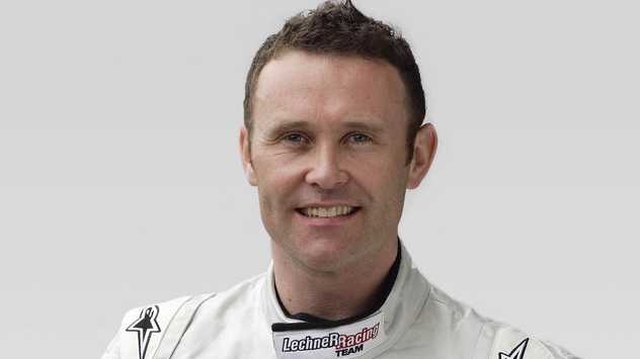 Faulkner will also run a full American Le Man Series (ALMS) campaign this year while Griffin was part of a three driver team to take a win in the world endurance championship PRO-AM class at Silverstone last year in the AF Corse – Waltrip run Ferrari 458 GTE.
The Cork driver has been racing Sportscars for almost 10 years now and has competed in prestigious events such as the Le Man 24 hours as well as the Bathurst 12 hour class in Australia.
Griffin will continue to race the Ferrari in world Sportscar events in 2013.
Other Irish circuit racers who will compete overseas in next season will include 19 year old Belfast driver Jonny McMullen who has an offer to race in Formula Ford in the USA and Dubliner Gary Thompson who will continue to race in the Japanese Formula 3 series.
Ireland's Charlie Eastwood won the Rotax Max World Championships in the Algarve in Portugal last season and it will be interesting to see if he will continue Karting or make the move to single seater racing.
The 17-year-old, who qualified to represent Ireland after finishing runner up in the British Karting Championship earlier this year, won the senior race in Portugal to become Ireland's first Karting World Champion.
There will also be a number of Irish Motor Racing teams competing away from our shores this year.
Cliff Dempsey Racing will continue to run drivers in both the British Formula Ford series as well as the Protyre Formula Renault BARC Championship.
Dempsey seems to have an eye for talent as some of his former drivers include US driver Josef Newgarden who is now in Indycar and Irish American Conor Daly who has tested for the AJ Foyt Indycar team in 2013.
Daly, son of Irish legend Derek Daly, raced in GP3 last season, one of the support races to Formula 1's European rounds, but it's still unclear as to he will stay in the class this season or make the move to GP2, one step behind Formula One.
The Irish registered Status Grand Prix team will continue to race in GP3 with three drivers in their line up, but sadly still no sign of an Irish driver being involved.
Status will also compete in the World Endurance Sportscars after competing in a number of LMP2 races in their Lola in 2012 as will Murphy Prototypes who raced an LMP2 car in the LeMan 24 hour as well as competing in races the USA last year.
Douglas Motorsport owned by Wayne Douglas, the former British and Irish Formula Vauxhall/Opel Lotus champion, will contest the British Ginetta and newly formed Formula 4 series.