Conor McGregor and Khabib Nurmagomedov will have a rematch in 2019 pending the outcome of their suspensions, according to UFC boss Dana White.
Nurmagomedov successfully defended his lightweight title against former champion McGregor in Las Vegas last October, but a brawl post-fight resulted in temporary suspensions for both fighters.
A disciplinary hearing is expected to take place when the Nevada State Athletic Commission meets on 29 January, but White is hopeful that McGregor will get the opportunity to avenge his fourth-round submission at UFC 229.
"I think a lot of people want to see that fight," UFC president Dana White told TMZ.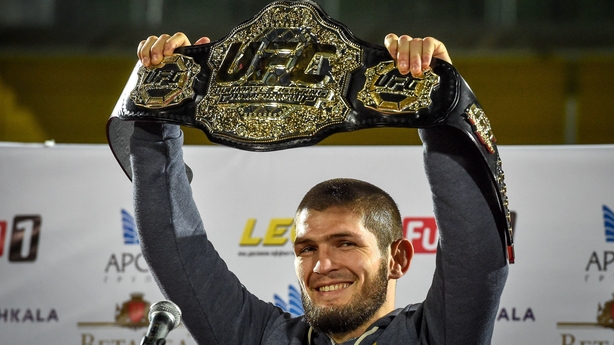 "We still haven't gone before the Nevada State Commission. That's got to happen. When that does, we can figure how this whole thing plays out."
"Yeah I do," he responded when asked if he was confident of the fight taking place this year.
"Guys are going to have to win and it depends on how long the suspensions are…as long as everything goes right, this fight should happen."