Offaly were left complaining of Cork cynicism after the Rebels' resurgence continued with a third All-Ireland U20 title in four years.
Faithful manager Leo O'Connor fumed at what he branded Cork's "cynical hurling".
"One or two things happened in the first half, absolutely cynical hurling, and that leaves a bit of a sour taste. But look, we were beaten by a better team," he said.
"That cynicism, an Offaly player went through 15 minutes to go, pulled straight to the ground.
"It is just very frustrating. We had three players rounded Cork defenders, they had no one between them and goal, and three times they were pulled down. One of them was a penalty.
"All we can do is ask questions. We went to the fourth official, we spoke to the linesman. As they wear on the sleeve, 'Give respect, get respect'."
The penalty, buried by Dan Ravenhill, came when dual star Cormac Egan was toppled by Shane Kingston's high hit. After conferring with his umpires, Chris Mooney issued a yellow card that could've easily been red.
Egan didn't return for the second half due to suspected broken ribs he sustained in the incident.
O'Connor agreed it should've merited a red card, while he noted the black card isn't in use at U20 level.
"I've a father who refereed three All-Irelands," said O'Connor. "Refereeing was in my house all my life. I am not giving out about the referee. But I am saying you've got to question the cynical nature of what went on in the first half today."
Cork manager Ben O'Connor gave short shrift to such cynicism claims.
"If they got the chance, they'd probably do the same thing. It happens in games.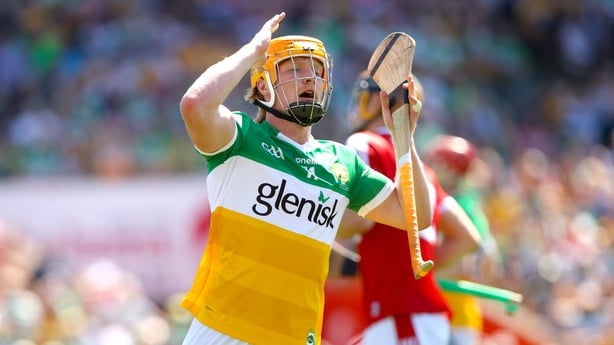 "You do what you have to do to win and if you're going to be looking at things like that after, you can go through them with a fine-tooth comb. There's lots of mistakes on both sides.
"Look, we won by eight or nine points, job done for Cork."
He also credited his leaders in the dressing room for solving their on-field issues.
"We've deadly faith in these fellas and at half-time, they sorted it out themselves in the dressing room.
"They knew where there were problems and they solved them all in 30 seconds.
"Once we went in front, we were never going to be beaten and that's not being big-headed or cocky – we know the character of these fellas.
"They were prepared to die and you saw that there today."