Waterford have nothing to play for when they face Tipperary in their Munster SHC closer on Sunday but Brendan Cummins says they must show some pride in the jersey.
The Déise's much-talked about round-robin provincial record now stands at 13 defeats, one win and a draw from 15 games since the new format was first introduced in 2018.
It means that for the third time in four years they're going to finish bottom of the table in Munster.
After guiding Wexford to Leinster glory in 2019 - a success that is looking ever more impressive with each passing week - Davy Fitzgerald was seen by the county board as the manager who could bring the Suirsiders to the next level, despite an acrimonious departure at the end of his first spell in charge of the county.
The former Clare goalkeeper was the last man before current Tipp manager Liam Cahill to guide Waterford to an All-Ireland final, although that day in September 2008 turned into something of a nightmare as a Kilkenny ran riot.
Fitzgerald's return hasn't changed the Déise's fortunes. Rather, it's been a case of the same old story, with an indifferent Allianz League campaign being followed - after putting it up to Limerick on the opening day - by three defeats in Munster.
Tipperary All-Ireland winner Cummins is clear; he still expects his native county to earn the victory that will send them to the Munster final.
But the goalkeeping legend says that Fitzgerald has to get a response out of his players to give supporters in the south-east the sense that there might be hope heading into the winter.
"We will see the best version of Waterford that we have seen in the last two years," Cummins told the RTÉ GAA Podcast.
"That's for many reasons. The players will have gotten it in the neck over the last couple of weeks. Davy will be under serious pressure because he'll want to be able to say that there is progress in the players.
"He'll want a go next year and to be left alone with his process, like the [three year] one that Jamie Barron spoke about.
"Liam Sheedy used to say that it was a one-year plan, and that's the way it is. If you keep losing matches and you're not showing any signs of getting better, then it is a one-year plan for managers and players.
"That's the reality of the game we're playing in and everyone signs up to that."
Looking at his own county Cummins believes that the form they've shown over the last few weeks means that they'll have too much for Waterford in the clash at FBD Semple Stadium.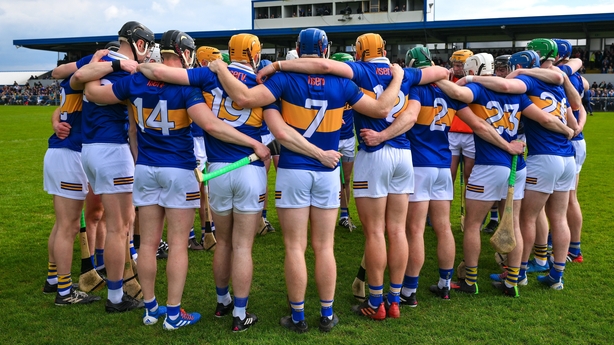 He believes the biggest job for Cahill, and his management team, will be keep the Tipp players grounded ahead of the clash, and their expected appearance in the Munster final next month.
"Now there's expectation to win; the last three matches it was to do well," Cummins continued.
"I'd be a little bit anxious if I was in the Tipperary camp about the talk about where the Munster final will be on, will it be on GAAGO, and this type of stuff.
"It's ok for supporters to say that but if I'm in charge of Tipp my biggest fear is that it will seep into the players. I don't believe it will, and that's why I think the lads will win, but if there's anything in Waterford it will come out on Sunday.
"I think Tipp will have enough to win but that it'll be a lot closer than what a lot of people outside both camps are expecting."
Listen to the RTÉ GAA Podcast on the RTÉ Radio Player, Apple Podcasts, Spotify or wherever you get your podcasts
Watch a hurling double-header, Dublin v Galway and Limerick v Cork, from 1.30pm on Sunday on RTÉ2 and RTÉ Player, follow a live blog on the
RTÉ News app or RTÉ.ie/Sport or listen to live radio updates on Sunday Sport on RTÉ Radio 1