Austin Gleeson is not expected to be fit in time to start Waterford's opening two Munster Championship games this month.
The 2016 Hurler of the Year suffered a hamstring tear against Tipperary last month and it appears time will run out on him making it back for Waterford's round-robin games against Limerick and Cork.
Shane McNulty, who broke a bone in his foot in the same game, and Iarlaith Daly, who suffered a hamstring injury against Kilkenny, are in the same boat.
"Unfortunately, time looks like it's going to run out on them," said Waterford selector Peter Queally.
"One or two might see 10 or 15 minutes but definitely not full games in either of the first two fixtures.
"What we're looking at is getting them back for the third fixture (against Clare), really."
Of that trio, Daly's prospects of a quicker-than-anticipated return improved with a follow-up scan.
"At the end of the Kilkenny game, Iarlaith picked up a hamstring injury that he's nursing," said Queally.
"He did get more positive news on a further scan last week. We're still hopeful Iarlaith might see some game-time."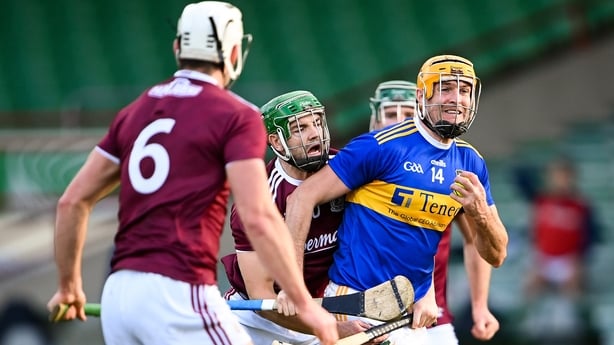 Tipperary manager Liam Cahill had some more hopeful news to deliver on Cathal Barrett and Séamus Callanan at the Munster Championship launch event.
"We'd be hopeful that Cathal Barrett will make it in time. Not really sure about Seamie.
"Niall O'Meara picked up an (ankle) injury in an in-house game during the week. Another little setback, just monitoring it at the moment.
"Regardless of the injury, he wouldn't have had that much game-time or intensive training under his belt to put himself in the reckoning for the Clare game.
"Seamie is progressing nicely. We haven't really done any aggressive work yet. We'll press the button to see how he reacts. I imagine it will probably be a race against time to be ready for Ennis but Cathal Barrett is progressing nicely."
Limerick will also be without David Reidy and Graeme Mulcahy for Sunday's League final against Kilkenny as they continue their comebacks to action.