We were playing a school blitz recently and I said to the players, "just pick a jersey lads, the numbers don't matter and we'll sort out who's playing where in a little while".
It got me thinking, in inter-county terms anyway, this is actually true nowadays. Numbers and positions mean very little.
No longer is the corner-back parked inside the 21 pulling the jersey off a corner-forward trying to stop him hurling or getting on the scoresheet. Now, it's more likely that the corner-forward is trying to keep the corner-back scoreless.
We used to joke with the magician Eoin Kelly, one of the greatest to ever puck a ball about such a scenario.
It was 2002, Tipp played Galway in a championship game in Salthill. Eoin was marking another great, Ollie Canning, and Ollie scored a point from play while keeping Eoin scoreless the same day [a feat achieved by very few].
Eoin always saw the funny side of it and in later years would say, 'sure didn't I hold Ollie Canning to a point that day!'.
Such are the changes in recent years that corner-forwards are now genuinely going out hoping to keep Barry Nash, for example, scoreless from play.
One thing is vital for its success and that is trust
Last Saturday night Limerick's starting backs scored six points from play. That would be a points total from play for most inside forward lines nowadays. The position you are in is not important. What is vital is knowing your part in the system you are playing.
So for a corner-back, they know that if the opportunity presents itself they are fully entitled to drive up the field into the opposition half and further if needed for support, to pop the ball over the bar and make their way into the nearest zone in the field for the next play. The system allows this as everyone knows, "he's up there so I need to be here now for this next phase of play".
This doesn't happen overnight. It takes repetition after repetition in training scenarios, trying it in games, watching it fail, learning from the failures and going again. But one thing is vital for its success and that is trust. Trust in each other. Trust in the system, especially when it's going wrong and things aren't happening.
Trusting in the system and each other to know that this will come good. Be patient. No panic. Trust.
Where else do we see this pointless outlining of positions on paper only for something totally different to occur on grass? In football terms it's more obvious with the evolution in inter-county games of a stipulation we would have in our games as kids: the fly goalie.
In hurling we now see the backs having more shots at goal than the starting inside forwards. The starting inside forward lines are often found on their own 21-yard line, getting in a tackle to set up an attack where a ball rarely ends up in the inside forward line but rather is worked through the lines to a scoring zone maybe 45 to 60 yards out from goal and put over the bar.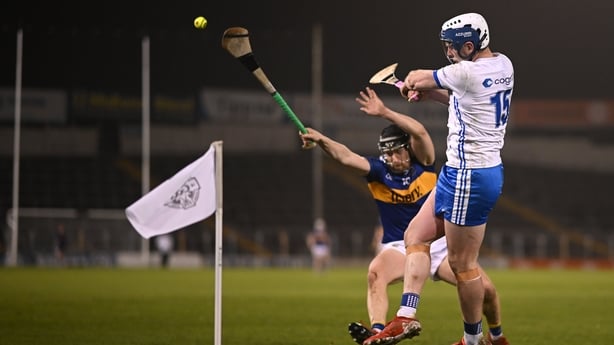 This can be seen with Waterford's Stephen Bennett's positioning against Tipp in the league, with Bonner Maher's positioning v Waterford and Limerick at times and with Peter Casey getting turnovers in around his own 21-yard line.
Another example of it is where a midfielder or half-forward will sit back to allow a defensive player to power up the field and take on a shot for a point or occasionally a goal.
Even in hurling now we see the goalie becoming more and more of an option for sidelines or quick frees and roaming up past the 45 if there is space to do so.
So it's no surprise now when a spectator looks up in a hurling game to see four to six players inside one half of the pitch and everyone else back inside the opposite 65, working the ball out either to a scoring zone or to deliver that inch perfect pass into space.
I think the day of simply pulling on it, or the first-time ball on the hurley pivot and striking up the field, is gone such is the weight being put on possession and keeping that ball at all costs.
When it does happen though, these off-the-cuff moments of brilliance ignite the crowd, help create a brilliant atmosphere and buzz about the stadium that the game will always need.
I'm talking about moments like [it kills me to say it] Kyle Hayes' goal in the Munster final against Tipp in 2021, Richie Hogan's moment of genius for his goal in the Leinster final v Galway in 2020 and Joe's catch turn and strike goal in the Leinster final.
I hope there's always a place for this magic and freedom to play within the systems, because it's these moments we'll remember the most in years to come, not how many passes they strung together to get the ball up there.
Goals win games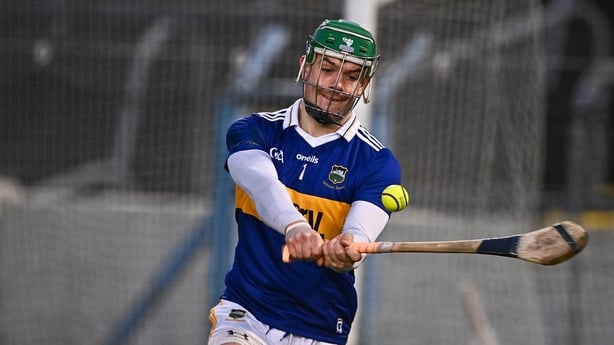 Over the weekend there were three goals scored in the league semi-finals.
Limerick goalkeeper Nickie Quaid had no save to make nor did Kilkenny's Eoin Murphy. Patrick Collins of Cork had one top drawer save to make and Tipp's Barry Hogan had no shot to stop with Peter Casey's goal being kicked in.
Tipp had scored 14 goals coming in the league semi but didn't have one shot on goal v Limerick. Cork had 12 goals scored in the league but Eoin Murphy didn't have to use his hurley for anything other than hitting out the ball really.
Was this a case of, 'we'll hold back the goals and keep them for championship' or was it that they just weren't allowed get into those positions by two very well-organised defences. For me, it's a little from column A and a little from column B.
"The fastest field sport in the world has slowed down."
But the lack of goals is not just a league thing. Teams are happier now to try hit that 30-point mark with just points in the championship too.
While this is wishful thinking it just won't beat the top teams. Green flags are a must and as fans we just love to see them too. Hopefully for championship we will see more of them.
Such is the lack of the goals or even goal chances at the moment in a lot of games that people are calling for the goal to maybe be worth four points to try and encourage teams to take on this chance.
I floated the idea of two points for a sideline cut, a terrific skill of the game, and I was shouted at like someone who'd asked for hurling to be slowed down.
But the fastest field sport in the world has slowed down, maybe not the speed of the ball but definitely the speed at which it is getting moved up the field
Will it change much for championship? I think the excitement of the games will increase no end due to what's at stake but the system and styles of play will remain the same and until a team can step up or come up with a way to defeat Limerick's Green Machine in a knockout championship game, something which hasn't been done since 2019.
The answer - score lots of goals - in theory sounds straightforward. In reality it's very difficult to achieve but watch out for the first team who manages to pull it off and they won't be too far from victory against the best team in the country.
Right now, we're all just battling it out for the silver medal.
Listen to the RTÉ GAA Podcast on the RTÉ Radio Player, Apple Podcasts, Spotify, or wherever you get your podcasts.