The real winners of the league may not be the ones who get the medals.
The clash between Tipperary and Waterford on Saturday night in Thurles gave us a little teaser of what's coming down the tracks in the championship: big hits, dunts on and off the ball, that handshake and gesture from the managers Liam Cahill and Davy Fitzgerald afterwards.
I'm no lip reader but I'm sure it was along the lines of 'We'll see ye again', and a 'Oh don't worry, we'll be waiting', in response. It got us excited for potentially more of the same on Sunday when Clare faced Galway in Ennis and Kilkenny took on the Dubs in Nowlan Park.
Alas, it was back to standard league games - you score, we score, you take a puckout completely on your own, we'll get one the next time.
I did say already this year we need to be patient with teams and these games as we all know what they are getting ready to put on a show for us from April onwards. However I think the public now, after four rounds of this fare, have grown weary of these shadow boxing matches.
If it's a choice between watching whatever live television has to offer next weekend and paying €18, getting into the car and driving to the next league game, well I'm pretty sure it will be the groove in the couch which will win that battle.
I don't blame players or managers here; their job is to be ready for championship. That's totally understandable and unless we can make this league more of an incentive for them to push harder and not train as intensely midweek, we will be having the same conversation next year.
My suggestion to liven up the spring is twofold.
Firstly, have less break weeks during the league and take away the league semi-finals, making it a straight final between the winners of 1A and 1A. Have one team relegated from each side of Division 1 rather than keeping the safety net of a relegation final which is there at present. This would allow more of a break between league and championship and open the door for teams to go harder at the league.
Secondly, have championship points up for grabs for the finalists: two for the winner and one for the runner-up.
The real winners of this league for me may not be the ones who actually lift the cup or get the medals but rather those teams who have managed to add depth to their panels for a championship round-robin. Even before we play the final round of games here's my take on some of the top teams and where they are at right now.
LIMERICK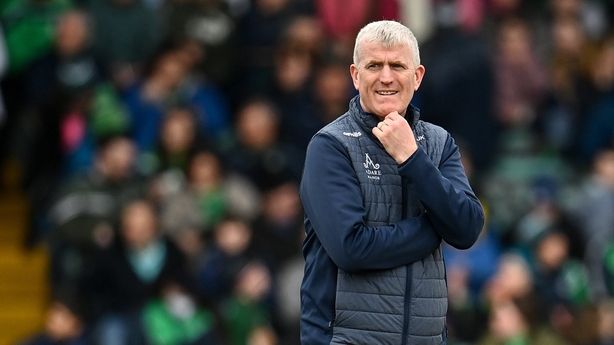 They're already the best team in Ireland and now they have added players who are of genuine championship pedigree. There's no room for complacency even if you have four All-Irelands and as many All-Stars.
Limerick have the likes of Colin Coughlan pushing on their half-back line and Adam English putting down a challenge to the midfielders.
Up front there's Shane O'Brien, Micheál Houlihan and Donnacha O'Dálaigh saying, 'if you're not at it we're ready to take those jerseys off ye'. Cathal O'Neill and David Reidy I'm sure are saying we want to be starters this year too.
Add in Cian Lynch and Peter Casey - who didn't play much championship hurling last year - and the already tough task has now become even tougher for the chasing pack.
The gap is getting smaller but with this extra talent at John Kiely's disposal other teams know they must take that chance if they get it this year in knockout hurling against the standard bearers.
I worry for the rest that if Limerick were beaten in the round-robin, would that be their one slip-up done for the year? To win Liam MacCarthy, have no doubt, you'll have to beat the Treaty men somewhere along the way there.
CORK
They have added a bit of steel to their play, coming from behind in several games to get a result. There's a nice blend of youth and experience. Cork have found a replacement for the class act that was Ronan Curran at No 6 in the form of Ciarán Joyce and there's a selection headache for Pat Ryan as to what exactly his starting forward line will be.
They have come out on top in every challenge they have faced so far and that's all you can ask of any team.
In the guise of Ethan Twomey &Tommy O'Connell they have new blood for their back line, Brian Roche is doing fine around the middle of the park to aid Dara Fitzgibbon when he returns and up front you have a rejuvenated Deccy Dalton, Brian Hayes offering something different and Ben Cunningham and Cormac Beausang both impressing.
I haven't even mentioned Harnedy, Hoggie, Kingston, Cadogan, Jack O'Connor and Robbie O'Flynn to return from injury and for me another guy who could have a massive year is Conor Lehane. Cork are different this year.
KILKENNY
Who will take over from the king when he steps away? Henry took over from DJ, TJ took over from Henry and now it seems the mantle will be passed to one Billy Drennan, or 'King William' as we will call him.
Drennan is the real deal and is only going to get better. Has Derek Lyng Kilkenny added some new depth to the Cats panel? Not really. The rest we already know and have been ever present since last year.
I do expect David Blanchfield to make the step up onto their starting championship team this year but other than that it will be as you were. I do think their trajectory is on the up since I seen them in Nowlan Park last month against Tipp and I expect them to feature in a league semi-final in a couple of weeks.
CLARE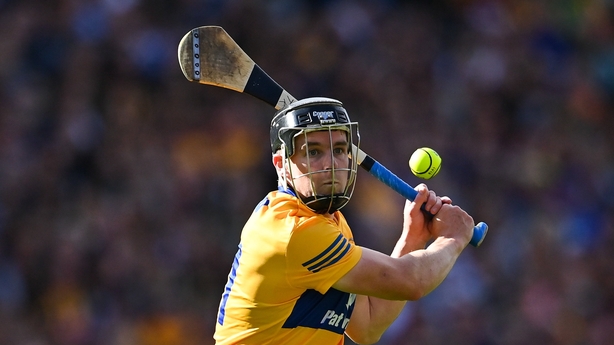 Clare's capitulation in the All-Ireland semi last year against Kilkenny was blown out of proportion with many saying how bad they were and how reliant they are on Tony Kelly.
People need to realise the calamity of events that took place prior to that game last year with John Conlon's injury and key players not being anywhere near 100% on the day also.
I think the over reliance on Tony is not what it was a few years back. Tthat is in no small part down to having Aidan McCarthy back, David Reidy buzzing in the full-forward line and the imminent return of Shane O'Donnell.
He is to Clare what Kevin De Bruyne is to Manchester City, an assists machine and knows where the posts are too.
In defence I think Adam Hogan and Cian Galvin will be a massive boost for them. I think Clare will be even more competitive this year if Brian Lohan can pick from his top 20, which at the moment he can.
TIPPERARY
I wouldn't say Tipp are back but I would suggest they are on the right track. They're much fitter than last year, playing to a system that is working well, banging in goals and taking it on at every opportunity.
The challenge for Tipp is getting the bodies right in time for the championship.
The management have done a fantastic job. Liam Cahill has created a great buzz about Tipp hurling which we just didn't see last year. Tipp are on the right track and in the form of Johnny Ryan and Bryan O'Mara they have massive options in defence.
Conor Stakelum is maturing into an excellent midfielder and up front there is a wealth of talent with Gearoid O'Connor continuing his brilliant Fitzgibbon form, Jake Morris scoring goals for fun, Jason Forde in the form of his life and the savage work rate of Alan Tynan not to mention the McGrath brothers and the impact you could get from Bonner and Seamie too.
Tipp will be a force this year and they will certainly be a lot closer than last year's campaign.
GALWAY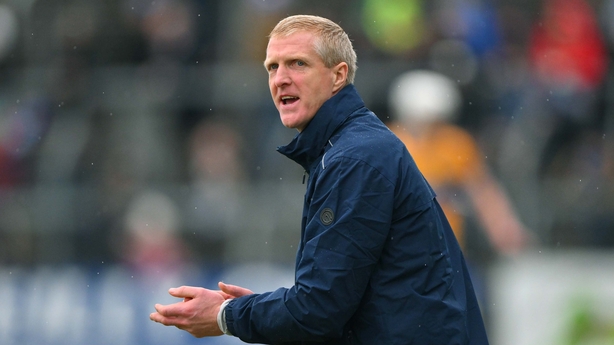 They went strong against Clare and if they can get their best team on the pitch with the back up of four to five more to come on, then they can go toe to toe with Limerick.
This Galway group are at that stage now where the window of opportunity to success is getting smaller and smaller each year. The likes of Gearoid McInerny, Daithí Burke, Conor Cooney, Joseph Cooney, Conor Whelan, David Burke and the Mannions have been the mainstays of this team for eight seasons now.
They are all top class players but realistically success for them and for Henry Shefflin this year is a Leinster title at a minimum with an All-Ireland crown a realistic aim.
TJ Brennan in defence, Ronan Glennon and Tom Monaghan will be serious players this year around the middle and up front Kevin Cooney looks at home while Evan Niland is a player with the potential to explode this year.
What Henry needs is when it comes to the crunch can he look over his shoulder in a knockout game and see players he can trust and know won't let him down if he throws them in. That is what they lacked last year.
WATERFORD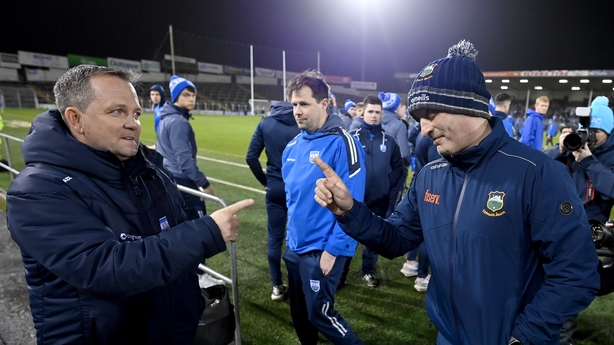 Waterford have an abundance of talent at their disposal but getting the max out of them is the challenge facing Davy Fitzgerald and his management team.
Like Wexford, I just don't feel they have the depth of talent that the top teams do and if they get an injury to the likes of Austin Gleeson or Conor Prunty, I don't see where the same class is coming from to replace them.
They are playing a style at the moment which I find very confusing whereby two of the top forwards in the country, Stephen Bennett and Dessie Hutchinson, are finding themselves inside their own 45-yard line more so than taking on a shot at the other end.
Maybe it's a ploy for the league.
Also discipline is a major issue for them to resolve before championship. Four red cards in four league games - that would be detrimental to them in the championship round-robin. Davy is a master of getting a bounce out of a team - it would be one of his finest hours if he can get this Waterford group out of Munster this year.
With Dublin, Wexford and Antrim what you have are three teams with the potential to pull off a victory in the Leinster championship against the top two, but realistically Galway and Kilkenny will look at these games as expected wins.
That first-round fixture in Corrigan Park between Antrim and Dublin is the tie of the round for me in Leinster.
Now is the time for Antrim to stand up and say, 'no more sentimental victories'. They have been on the journey together as a group and a management for a few years now and if they're going to get out of Leinster, then this is the match that will announce it.