If round one of the Allianz Hurling League was an episode of First Dates, I'm fairly confident all those involved would answer yes when asked, 'would you like to see each other again?'
We had excitement in Cork, drama in Dungarvan and a sort of mixed bag elsewhere, but we didn't expect it to be perfect and I think we got a good serving of hurling for round-one encounters.
Any learnings?
Cork have added that bit of steel to their skill. They have now been down in all of their games so far this year: three in the Munster league and against Limerick. On Saturday night, they were eight points behind twice and looking like it could have been worse.
No magic recipe here though or massive tactical switches, they just worked a lot harder and their tackle count went from 23 to 41 in the second half.
You need the physicality and the desire to work to achieve this and this was evident straight from the restart when Tommy O'Connell gave a big fist pump after they forced one of the Limerick players into overcarrying the ball. I do love a good fist pump - the Tipp boys used to say to me that I'd be fist pumping walking around in the parade and before the national anthem even.
Cork can hurl, we all know that and if the All-Ireland was a skills competition they'd probably have accumulated over 50 titles by now. But from what we've seen this year from them under Pat Ryan is they can now mix it too when needed. And it will be needed in abundance if they want to try and bridge that ever-increasing gap since Liam MacCarthy was on Leeside.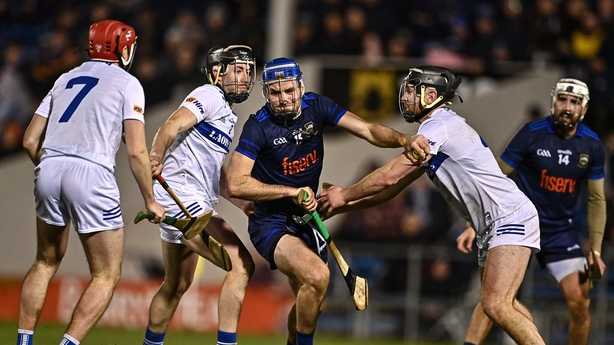 Laois and Westmeath need to have a serious chat with themselves and maybe a few hard truths have to be told to get to where they want to go, because right now teams are looking at them as a points-difference booster and nothing more. Not a challenge or a chance to try something new because it's so unrealistic and so far from the top level of teams that oppositions won't learn anything from trying something against them.
I quoted the Simpsons while on commentary duty in the Tipp v Laois game. The episode is where Krusty is watching his team playing a basketball game and screaming at the TV: "He's spinning the ball on his finger, just take it". Such was the time and space the Tipp lads got on Saturday in Semple Stadium and I can only imagine it was much of the same in Cusack Park for Clare.
So while both Tipp and Clare have two points they actually haven't played a match yet, in my opinion. If this is stuck to a wall somewhere in Laois or Westmeath as motivation that is fine too, but at least give yourselves something to go training for after round two.
Galway sent out a little reminder to us in Wexford Park that they're going to be very competitive and I think they could very well win this league. Right now, if both teams were going all guns blazing, Galway are the nearest challengers to Limerick. They have the hurlers, they have the physicality, they have the class, they just need that bit extra coming in to finish off a game, which they didn't seem to have last year.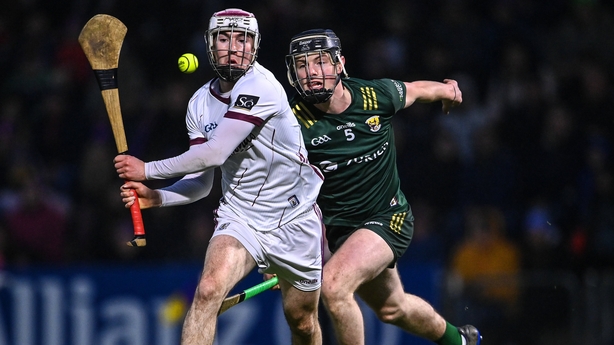 But Donal O'Shea has gotten stronger, Tiernan Killeen is stepping up and Ronan Murphy is coming into this campaign with the experience from last year. Henry Shefflin has tried 37 players in the Walsh Cup so I am sure he will know he will have 20+ players he can trust in the heat of championship battle.
In Waterford, Davy Fitzgerald and Micheál Donoghue both got something out of their draw. Davy got a response from the group when down to 13 men and the Dublin boys showed their new manager that they can claw their way back into a game when it feels it's getting further and further away.
Austin Gleeson showed us his class, which we all know about, but also his beast mode as he hit Alex Considine a thunderous and fair shoulder and forced the Dublin forward off as a result. I shuddered in the commentary box just watching the hit so I can only imagine how poor Alex felt after it and even now.
Inter-county players are just going to new levels each year with their gym work and this is no more evident than the transformation of one Billy Drennan from the Under-20 championship last year to seeing him throwing lads around in Corrigan Park on Saturday. This is the game we have now: not strong enough, not playing, simple. And players will realise it themselves.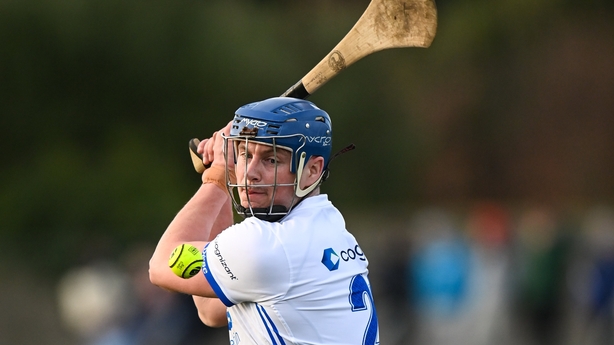 It's sad in a way too because does it mean there is now no room for the Joe Deanes or Kevin Brodericks of this world? Will we see a class act like last year's minor star Adam Screeney from Offaly play senior inter-county unless he bulks up by 10 or 15 kilos? I hope and pray we do and that the game will always have a place for these types of players.
In a world of tactics, there is still room for the off-the cuff plays, a case in point the ground stroke for Declan Dalton's goal and the wonder point kicked over the bar by Brian Concannon in Wexford Park. This is instinct and we love to see it.
Finally, my solution to the league conundrum and how to make it more appealing is this: not money or home fixtures but rather that which is so important in a round-robin championship series: points.
I propose that the semi-finalists of the league get one championship point each, the runners-up get two and the winners get three. That sounds unfair but you can't go tinkering with extra home games as the fixtures are made up before Christmas and money towards holidays, etc, doesn't seem to be enough of an incentive either.
So give managers and players what they want most for championship for putting a massive effort in the league.
We need your consent to load this rte-player contentWe use rte-player to manage extra content that can set cookies on your device and collect data about your activity. Please review their details and accept them to load the content.Manage Preferences
Listen to the RTÉ GAA Podcast on the RTÉ Radio Player, Apple Podcasts, Spotify, or wherever you get your podcasts.