In early April last, Waterford were the form team in hurling, widely touted as the most likely to challenge Limerick's supremacy.
Less than two months later they were out of the championship at the round-robin phase, making their final bow in a dismal loss against Clare in Ennis.
Shortly afterwards, Liam Cahill, who'd guided the team to an All-Ireland final in 2020, was gone, returning to take the job with his native county after Colm Bonnar's sacking.
All told, Waterford's journey in 2022 from flavour of the month to dead ducks was remarkably abrupt.
Scorer-in-chief Stephen Bennett was bemused by the narrative surrounding the team, though he acknowledges to RTÉ Sport that Waterford may not have timed their run correctly over the course of the season.
"You win a match and you're brilliant, you've seen that with us in the league, sure everyone told us we were the best thing in the world. Then you lose a match and you're the worst players in Ireland," he said.
"You can go from the second best team in Ireland to the eighth best team by losing one or two matches.
"Probably somewhere in the middle is the answer.
"It's funny, we won the league and they said we were flying it and then we didn't get through Munster and they said we were tired.
"Kerry went away and won the league and went on to win the All-Ireland as well (in football), so I think it is easy to say we were tired.
"You saw with Limerick last year, I think they scored 11 points in their first League game. They obviously timed it perfect.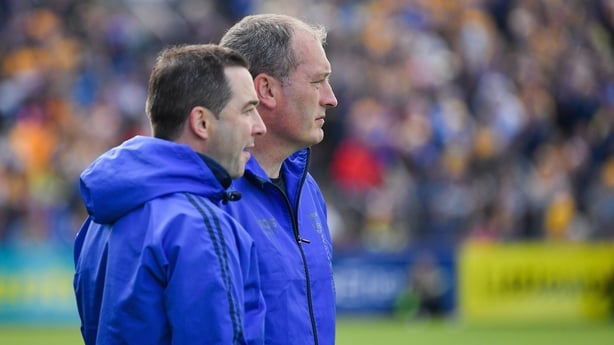 "Kerry can obviously do it for the year. Limerick seem to time it. People were saying they were going backwards (in the league) but they clearly weren't.
"I do think it's hard to stay at a peak level for four or five months. So maybe there was an element of that because we weren't good enough when it came to it.
"We were fine against Tipp and Limerick and then the Cork one just finished the year for us then. It's tough to get out of Munster.
"If we had won that match (against Cork) we were qualified before we played Clare and could have had a nice draw against Leinster opposition up in Croke Park and things could have opened up for us and we could have had a great year. It's fine margins, in fairness."
Despite the summer letdown, Bennett is confident that Waterford have the raw material to mount a charge on silverware and the desire to achieve is as strong as ever.
"I genuinely wouldn't be there if I didn't think we were good enough. I think that's the case with a lot of the lads. Jamie Barron is there a while, Tadhg [de Burca] is after coming back from two cruciate [injuries].
"Fellas don't do that unless they're convinced we're good enough. If you don't think yourself that you're going to win, you literally may as well give up. It's just to get out of Munster is so crazy.
"I think it opens up from there and you see Clare now are performing so well, you've Tipp now with Liam [Cahill] gone back into them, I think they'll get a kick out of him. It really is competitive."
In response, they've turned to an old friend. Davy Fitzgerald, who presided over their last Munster triumph in 2010, returns to the men's inter-county managerial circuit after a brief spell on the outside.
Bennett's father Pat, a Waterford hurler during the '80s, worked alongside Davy as a selector with both Waterford and Wexford. The younger Bennett finds a very different Davy Fitz to the popular caricature.
"Dad worked with him with Wexford and with Waterford before - I was only 13/14 in 2010. But yeah, in fairness, he's been good, he's really calm actually, completely different to what you'd think from seeing him on the telly.
"There's no shouting or roaring, there's nothing like that. I can't get over how calm he is and how much he talks to you.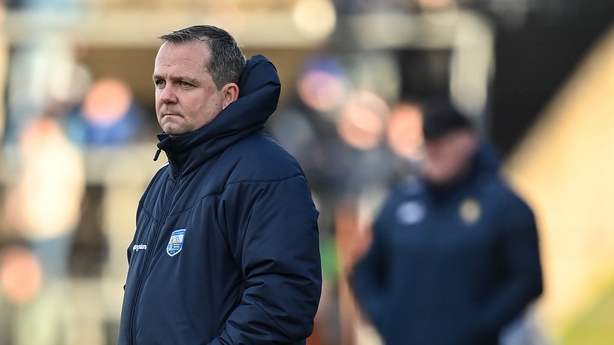 "He'll tell you what he thinks. He'll tell you if you were a three out of ten in a match, he'll tell you if you were brilliant.
"I actually think players respect that more than to be told, 'You were fine, you're going well,' then find out you're not playing. He really is straight to the point. He's bringing in a few new things and we're just enjoying it.
"Fellas seem to be getting on more and seem to be enjoying coming into training and laughing. Even though training's hard, it's always hard this time of year. So far he's been brilliant."
Joining Davy as part of his backroom team are Eoin Kelly - the Tipperary version - and his Fittest Family mucca Donncha O'Callaghan as a performance coach.
"Eoin is brilliant, in fairness, sure he's probably the best forward that ever played, so if we can't learn anything off him, I'd be saying it's our problem. There'd be something wrong with us.
"He's big into lads wanting the ball. Why are fellas panicking on the ball? That sort of thing.
"Donncha's been in a few different meetings, just talking to us. We've only met him the odd time so yeah, if you can't get little things from fellas like that, you're in the wrong place. They've achieved so much so, it's great to try get bits of information off them."
They will be without Bennett's own brothers, Kieran and Shane, who are heading to Australia for 2023. The former's loss was acutely felt by at club level, where Ballysaggart were pipped after extra-time in the intermediate decider by Ballygunner.
"Kieran left there about four months ago. We missed him for the county final actually, we lost after extra-time, we could have done with him.
"Shane is actually going in two weeks' time, so he's around for another two weeks so he's going away the fifth of February.
"It's mad. We had a 46-year-old playing corner-back (in the county final), and he played the full 80 minutes. And his son came on corner-forward.
"I don't know is there only two boys between the ages of three and 15 in the parish this year, so we'll be struggling for another while. We'll all be playing 'til we're about 50!"
Bennett himself had considered joining the exodus down under though the pandemic, plus other factors, intervened.
"I told Paraic Fanning about four years ago that I was actually leaving the team to go travelling. I'd just qualified as a primary teacher.
"And then Covid came, I got into a school I liked and went back to Waterford and we got to an All-Ireland final.
"Then I said I'd stay another year, then last year, I said we'd go again. So I think I'm after telling poor Melanie at home that we'd go away every year for the last four years!
"Now you're always saying 'one more year, one more year.' Maybe it's not for me, we'll see. I'm enjoying it at the moment anyway. Life is grand. I'm happy enough. So I don't feel the need to go anywhere."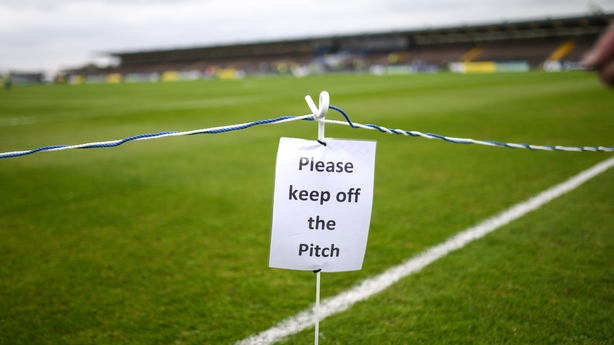 As in the inaugural round robin campaign in 2018, Waterford will be without a home venue as the charming but pokey Walsh Park finally undergoes renovation work. Their record at the venue in championship isn't so great that they'll necessarily miss it, however, and Bennett isn't too bothered by the news.
"I think if we lose it'll be easy to say, 'They've no home or nothing.' I think it's just a pitch, I don't mind. We're used to playing in Thurles.
"I can't speak for everyone to say if home advantage matters. We lost to Cork at home last year, we've beaten teams in Thurles, I really don't mind.
"The crowd are still going to go, you'll probably get more supporters into Thurles.
"I think it's brilliant that they're actually doing something with Walsh Park. I know they're giving out about times, missing this and missing that, but compared to other counties we're really behind in that regard. I think to have a big, unreal, new stadium would be beneficial."
Follow Cork v Limerick (throw-in 7.30pm Saturday) via our live blog on RTÉ.ie/sport or the RTÉ News app, alternatively watch live on RTÉ2 and RTÉ Player, from 7.15pm. Highlights and reaction to all the weekend's action on Allianz League Sunday on RTÉ2 and RTÉ Player from 9.30pm.
Live commentary and updates also on Saturday Sport and Sunday Sport, RTÉ Radio 1.