There was a time, not so long ago, that Dublin clubs were feared in Leinster.
Well, maybe it's fairer to say one club was feared in Leinster. But it's now five years since Cuala claimed their second - and Dublin's third - senior provincial club hurling title.
That exceptional side from Dalkey not only did back-to-back Leinsters, but they also added All-Ireland crowns to their impressive CV. In both of those seasons Cuala also saw off competition from Kilkenny - O'Loughlin Gaels in 2016, and Dicksboro the following year.
"What they did was an insane achievement - not only winning the first time but to back it up and win it the second time," says Kilmacud Crokes forward Oisin O'Rorke.
"I was in school with the likes of Cian O'Callaghan and we see lads you're friends with competing at that level and winning, it shows you that there's paths there for you if you get your structures in place. They're a massive inspiration and they've laid the path for Dublin teams."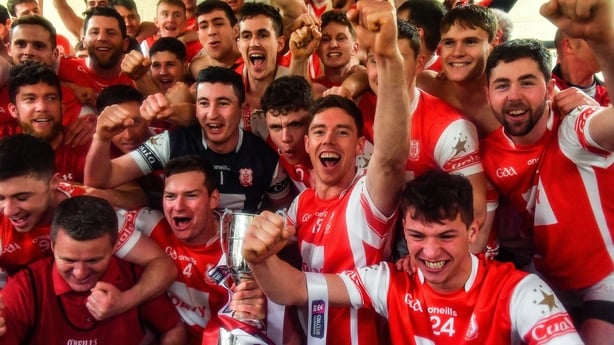 Since then though, clubs from the capital have struggled.
Ballyboden reached the provincial decider in 2018, but were well beaten by Ballyhale Shamrocks. Cuala rebounded to win Dublin in 2019, but they fell at the first provincial hurdle to St. Mullin's, who were eventually beaten by Ballyhale in the final.
Covid wiped out 2020, while last year it was Kilmacud Crokes' turn to venture into their neighbouring counties in search of the O'Neill Cup, but they were thwarted by Clough–Ballacolla at the semi-final stage, whose final opponents were once again Ballyhale, and once again it was the Kilkenny side who triumphed.
If it wasn't for the pandemic, it'd be hard to argue against this Sunday's final being a chance for Ballyhale to be going for their fifth Leinster in a row, having already achieved the feat at county level in Kilkenny in October.
So have Crokes the belief that they could be the side to finally stop the Shamrocks?
"There's no point turning up if you don't think you're going to win," O'Rorke continues.
"We said literally straight after the game on Sunday when we got the win, we had a chat on the pitch after, and we said we had to make sure that we're coming back next week for one reason and that's to make sure we walk up the steps and lift the trophy.
"We're a very driven team and we set goals for ourselves. Our main goal this year was winning Dublin but going on from that we said there's more silverware to win this year. We're there definitely to get a good performance out of ourselves and get out on the right side of the result at the end on Sunday."
The man who masterminded the last victory for a Dublin club over a Kilkenny one was Mattie Kenny.
The Galway native moved on to take over as Dubs manager, but his reign ended after a flat summer campaign.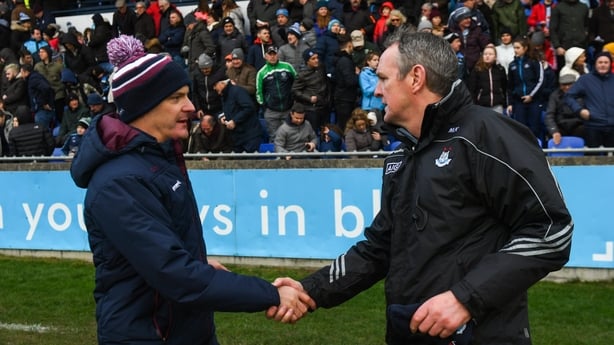 In his time at Parnell Park the Blues managed impressive victories over Galway (twice) and Wexford in championship, as well as back-to-back league victories over Tipperary in Thurles.
But an inability to put away Kilkenny - far from the first Dublin team that could be said of - mixed in with some inconsistent form saw Kenny decide to call it a day in the summer. O'Rorke wasn't involved in 2022.
Micheál Donoghue, who brought Liam MacCarthy back to Galway for the only time in the last 34 years, has replaced him but it's fair to say that O'Rorke doesn't sound overly excited about the prospect of putting on the sky blue jersey again.
"I'm not sure, to be honest. My last year or two with Dublin I didn't enjoy it too much. I said I'd just go back to the club and really focus on that. I'm enjoying my hurling again since that happened. Especially this year I've had a full year with Crokes and it's been my most enjoyable year playing hurling.
"At the moment I'm just really loving my hurling with Crokes and that environment so I'm not too sure what will happen.
"I suppose it was throughout the Covid time as well, so there's a fair bit of individual training, a lot of hard slog and running by yourself in the pitch black. And then when I came back, I was in good shape and fit [but] didn't get much of a look in throughout those games at all. It was a condensed league and I didn't get much game time.
"It was the lack of games really that killed me. There was one stage where I didn't play a full game in something like nine or 10 months. So, I said that I wasn't letting that happen again and I actually came back to Crokes nearly unfit from the county set-up because I wasn't playing any matches. I just want to make sure I play as many games as possible and enjoy my hurling."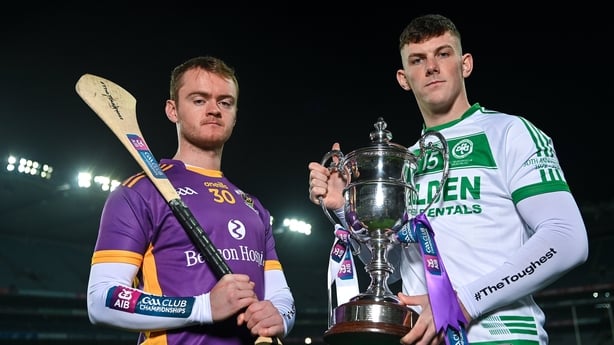 Back to Crokes, and potentially historic occasion for the club on Sunday. The footballers are in the Leinster final as well, taking on The Downs from Westmeath in the second game at Croke Park.
It has the potential to be one of the truly great days for the Páirc de Búrca men
"That's the goal," O'Rorke says of a possible senior double.
"It would be incredible if that happened. It would be a good night in Stillorgan. It just shows the great work that has been done for the past 10/20 years in the club; all the volunteers giving back to the club and bringing all the players through.
"It would be a brilliant day for Kilmacud."