Davy Fitzgerald never really thought he was out.
And, after a brief intermission, hurling's box-office bainisteoir has been pulled right back in.
The former Clare and Wexford manager has resumed his inter-county management career at the place it all began back in 2008, with Waterford.
The 2020 All-Ireland finalists were expected to be serious contenders this year after claiming the Allianz Hurling League title but failed to fire in the Munster SHC, beating only Tipperary and wrapping for the summer by the end of May. Why?
"Everybody recognises that and everybody has their ideas," Fitzgerald tells RTÉ Sport. "Some people say they trained too hard coming into it or maybe they went too hard in the league. I'm not exactly sure yet. I'm in the middle of trying to meet the players, talk to the players, just to get their feedback and see what did go wrong.
"I'll need to examine exactly what they did last year. Because their league final performance was very good. They were really competitive and they looked like a team that were coming. But yet their shirt buttons weren't seen in Munster.
"I think I'm going to have to look into everything. These guys have won U21 on the way up. They've won more at underage, they've won the National League. It isn't like they haven't won, so why they haven't competed in Munster over the last few years, I'm not sure. Winning two out of 15, they won't be happy about.
"We have to try to get very competitive in Munster. With what they've achieved at underage I'd be confident that we will. But I have to figure out why in the last two, or three, or four years they haven't been competitive."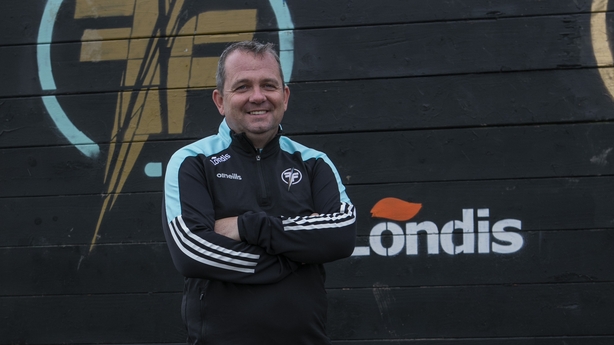 Fitzgerald, who led Wexford to their first Leinster SHC crown in 15 years in 2019, doesn't shy away from defining what a successful second spell with the Déise would entail.
"We have to be in a position over the next two or three years to have a genuine chance of winning Munster and the All-Ireland," he said. "I don't mean a token gesture either. We have to be right there.
"That's what I'd expect over the next year, or two, or three. We have to have a genuine chance. If there isn't I won't be here after year three. That's for definite.
"Next year I want to be really competitive. I try to win every game. I probably will try a lot of players in the league. So while I'll be trying to win every game, I want to be competitive in the championship."
As for the green elephant in the room?
"You have to be impressed with Limerick," he admitted. "There were a few times this year they were put to the pin of their collar and they did the business. They are the team to beat.
"They are a real family unit. They have a specific way of playing, which is great. It is up to us to come up with one or two ideas. I don't know if those ideas will work, maybe they will or maybe they won't. There are certainly one or two things you want to try. The last thing I think you should do is play Limerick at Limerick's game. If you do that, you are going to lose."
Fitzgerald has brought back his former selector Peter Queally - who has led four clubs to Waterford SHC finals - and Tipperary legend Eoin Kelly as part of his backroom team.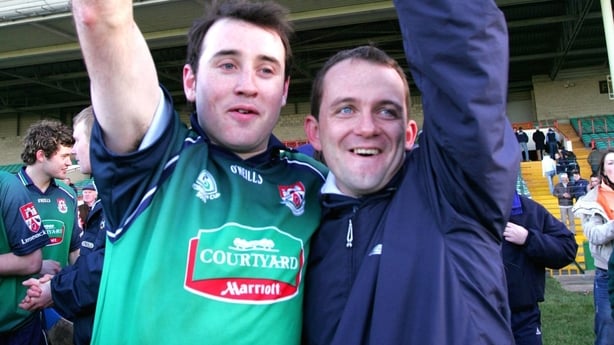 Adding to the Tipp-Waterford intrigue is the face that last year's Waterford manager Liam Cahill is now back with his native Premier County and is rumoured to be recruiting the Déise's former Hurler of the Year Tony Browne to his setup.
"Peter Queally, I was very lucky to get him," said Fitzgerald. "I worked with him before. His record with club teams in Waterford is incredible and he has trained outside it. To get him was great, and then to get Eoin Kelly…
"Eoin Kelly was my captain in LIT when we won our first Fitzgibbon. I know from that and playing against him what Eoin brings. Eoin as a player was one of the best I have ever come across. His talent was incredible but his commitment to the team, his desire to win… he's a winner. Eoin Kelly is a winner.
"I know Eoin is Tipp to the core but as I said to him 'I'm a massive Clare man'. People will say 'Davy, you have been in Waterford, Wexford'. Yeah but I played for Clare for 18 years, Eoin played for 15,16. He was involved in the backroom. He has over 20 years given to Tipp at the top level. I have over 20 years. But that doesn't mean we should sit on the shelf and do nothing. If the opportunity arises, why not be in the ball game?
"I think we have given so much to our counties. A time might come where you give it again. But I'm delighted to have a man of his vision and talent coming on board with us. I think a lot of these Waterford lads will appreciate what Eoin Kelly brings to the table form a player point of view.
"You'd wish Tony all the best [if he joins up with Tipp]. The big thing is Liam knows exactly what Waterford have and what the story is. He spent the last three years with them. So he'll be very familiar with us.
"Maybe Eoin might have a bit of familiarity with what the Tipp story is. There's a lot more clashes out there. We have Waterford, we have Clare, so we do. We have Cork. The Munster Championship, I'm kind of excited. I haven't been there for a while. My God, I actually feel nervous thinking about it. Those games are going to be incredible."
It doesn't matter what previous management did or didn't do. If we think there is someone who can add value to this we will look at it.
The change of management has ignited speculation over whether some former players might come back into the frame.
Fitzgerald admitted that he would welcome back former keeper Stephen O'Keeffe with open arms but was less specific on the prospect of a recall for three-time All-Star corner-back Noel Connors and 2015 award winner Maurice Shanahan. The duo (both 32) were jettisoned by Cahill when he took over for 2020.
"We're looking at everyone and anyone in the Waterford Championship," said Fitzgerald. "I've gone to almost 15, 16, 17 matches. I know my selectors, management team were at the same. We will give ourselves the best chance we can of being successful.
"Stephen was exceptional in the county final. He was top-class. We are lucky in Waterford with Shaun [O'Brien] and Billy [Nolan] that was there last year. Would you like a Stephen O'Keeffe? Of course you would, to make things even better again. You'd want to be stupid not to. But I think it's important that we give Stephen that bit of time to do what he has to with [reigning All-Ireland champions] Ballygunner, and have the chat and things like that.
"But definitely, any player that can enhance Waterford's chances of winning or making more competition within the panel, I would want to be crazy not to look at that.
"It doesn't matter what previous management did or didn't do. If we think there is someone who can add value to this we will look at it."