Brendan Behan once quipped that the first item on the agenda for any Irish political organisation was 'the split'.
And the GAA's split-season has certainly been much debated since Kerry's All-Ireland football final win over Galway a fortnight ago brought the curtain down on the inter-county season at a novelly early time of year.
So far, much of the discourse has followed a familiar pattern: pundits bemoaning the fact that the association are surrendering the late summer spotlight to soccer and players pointing out that they actually quite like knowing when their club games will happen.
Speaking to RTÉ Sport last week, Wexford hurling captain Lee Chin added his voice to those in favour of the new system.
"I like focusing on one thing at a time, whether it be county or club," he said.
"There are a couple of months now at the end of the year that players can maybe avail of to get themselves right for the following year.
"I think that's important that that time is allocated for guys to do what they want to do in other aspects of their life."
Dónal Óg Cusack makes a passionate plea for more "oxygen" to be pumped into the sport of hurling #RTEgaa pic.twitter.com/zXJYdZsUQE

— The Sunday Game (@TheSundayGame) July 17, 2022
Kilkenny talisman TJ Reid has a different view however. He thinks delaying the club championships until the inter-county season could cause players to drift away from the game.
"I don't like it," he said. "It's unfair for inter-county players and unfair for club players to wait seven or eight months before they have any important game.
"This was meant to be about the club lads but Ballyhale players have had to wait seven or eight months before they played their first meaningful game.
"It's grand for inter-county players training with matches coming up but club lads hanging around waiting for a game in July or August is tough going.
"There is only so long you can put up with that. You would fear we might lose more club players, that they might not bother going back training, they'll pick up other hobbies or go travelling.
"The lads 1-15 will, the guys who are 15-30 might not, and they are the most important players on the training field, that you have those 30 players on the panel.
"There is a balancing act but the demands on inter-county players are getting bigger and I worry about the future of the club players."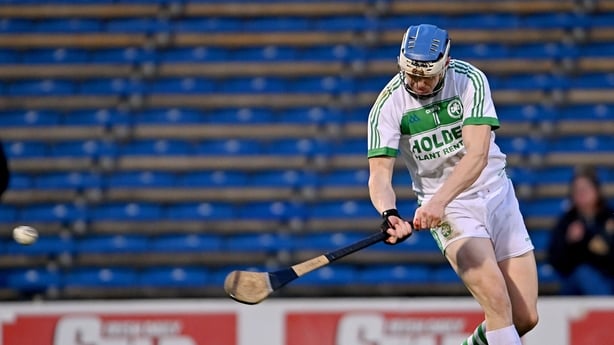 Reid preferred the previous system where club games were played around county but it should be noted that Kilkenny were one of the few counties to play championship games before their All-Ireland participation had concluded.
"We have the demands of inter-county then no break, we're straight into the club championship," he noted.
"That takes huge commitment and huge sacrifice all year. It's very demanding on our bodies.
"We are amateur players. We do it because we love it but you don't get much time to yourself now. We performed for seven months there and then [just] a week off.
"In Kilkenny we had a good system. I enjoyed it. You would play a few weeks with the county then a few weeks with the club. You could head out with the club players after the game and have a few drinks, relax, then back to the county for another three weeks, back to the club again.
"It's great for inter-county managers, from a logistics point of view, but for the welfare of players I think there might be a better option there.
"They obviously had to try something but they probably need to reflect on it a small bit."
The GAA's democratic approach to decision-making means changes are usually challenged and sometimes quickly reversed. Reid might yet get his wish. Or the split-season could be retained with adjusted dates.
But we're only halfway through the calendar experiment yet.
As GAA president Larry McCarthy not unreasonably suggested in June: "You can't make decisions midstream. We'll know at the end of the year what it looks like this year. We'll know next year what it'll look like with an increased volume of games and then we'll be able to make an informed decision."
With the club season now underway in earnest, expect the debate to rumble on and perhaps resurface at February's annual congress.