Eight-time All-Ireland winner Aidan Fogarty believes that the vacant Kilkenny job may come a bit too soon for current Galway manager Henry Shefflin while also paying tribute to Brian Cody who he described as "the backbone of Kilkenny hurling."
Speaking on RTÉ Radio 1, Fogarty name-checked Derek Lyng, Michael Fennelly and Eddie Brennan as possible successors, but feels that circumstances may work against Shefflin heading back east.
"First of all, Kilkenny won't go outside the county. They'll pick someone inside the county," Fogarty said when asked about who is next in line.
"There's plenty of players that have won enough, that know enough about the hurling game to go in as manager.
"In terms of Henry Shefflin, I'd love to see him train Kilkenny. He's only given one year in Galway, would he leave so soon?
"I suppose he saw [Liam] Cahill going to Tipperary with [Colm] Bonnar only getting a year. It totally depends.
"In my view I couldn't see Henry coming. I'm not counting him out, I'd love to see him come eventually.
"You have other guys, you have Derek Lyng there my own club man. [He's] after winning an All-Ireland with the under-20s and in my view he won it in the same fashion that Brian Cody would have won certain matches over the years.
"He got the best out of that group of players. They weren't the most flamboyant players but grasped it and worked hard and he got them over the line.
"If you're talking about front-runners, Derek Lyng is up there, Michael Fennelly with Offaly, Eddie Brennan obviously as well over the years with Laois.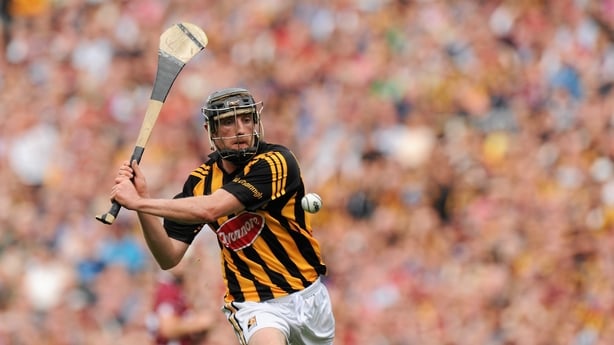 "It's hard to know. Henry's name will be bandied around the place, personally I couldn't see him going after one year with Galway."
Fogarty also said that it was important not to rush into a decision over Cody's replacement and instead allow time for his achievements to be appreciated after 24 years in the job.
"Even in the analysis in RTÉ on The Sunday Game, it was like 'yeah we're playing Kilkenny but we're playing Brian Cody.'
"He was the 16th man; he did drive that Kilkenny team."
"Brian Cody has been the backbone of that Kilkenny team," he continued. "It'll be hard to replace him. What a man, what he has done for Kilkenny hurling is just unbelievable."
Fogarty, who retired in 2014 after 11 years, provided a fascinating insight into the ruthless nature of Cody's selection policy.
He knows that better than most having been dropped ahead of the 2012 All-Ireland final against Galway, a decision that nearly forced him into retirement.
"It was very frustrating because it has been said before, Brian wouldn't have been the best man-manager and never was.
Speaking in 2019, Brian Cody gives a somewhat qualified view on the round-robin championship structure @KilkennyCLG #rtegaa #kilkenny #briancody pic.twitter.com/zXlZGrajjw

— RTÉ GAA (@RTEgaa) July 23, 2022
"He never put the arm around the shoulder and I'm just talking from my own personal dealings with Brian. Maybe this happened to other players.
"You got the team on a Friday night and you weren't on it and possibly never got a word during the week. That was very, very hard to take as a player.
"But what he did do was he created that culture in the team that it is all about the team. It doesn't matter about any individual not playing, it doesn't matter about any individual that might be a bit sickened about being taken off. It was about Kilkenny hurling, it was about the team.
"It was very hard to deal with at times but I suppose in my time Kilkenny were winning, I was enjoying my hurling, I was enjoying what I was doing, I wanted to be part of a great set-up.
"The flipside of it was that if you went well in training then he would pick you. There was always a chance you could start in an All-Ireland final out of nothing.
"You saw it before with Walter Walsh, you saw it before with different players coming on out of the blue. The funny thing is you'd have a team picked in your own head and Brian Cody would come out with a totally different team.
"You'd be wondering why is he picking this player in that position but he would just stick to his beliefs and his mantra. He's not a complicated man, we would have had meetings over the years about tactics and different things and he would always bring it down to the brass tacks of intensity, of hard work, of determination.
"Over the years that's what always fed through on that Kilkenny team. The conundrum is will that Kilkenny team going forward have that same determination, that same belief that he got out of those players?"