Limerick edged out Kilkenny in a pulsating All-Ireland hurling final. With massive performances on both sides, it was Limerick wing-forward Gearóid Hegarty who stood out most.
Limerick
Nickie Quaid - 7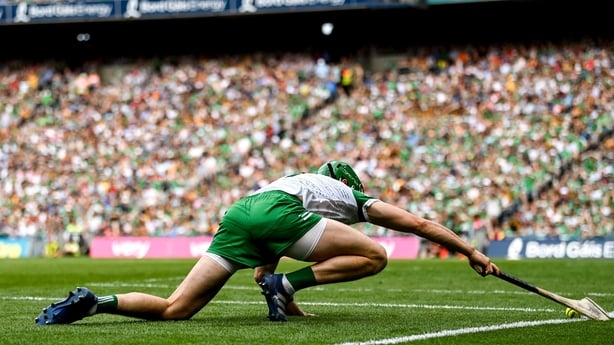 Had joy with long puck-outs. No real test in first half beyond a couple of dropping balls and Kilkenny's goals were both from close range.
Sean Finn - 7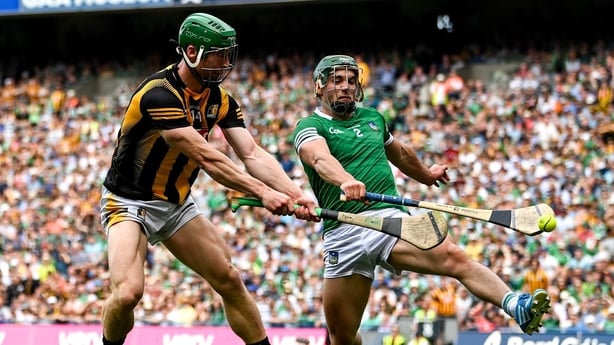 Played his part in keeping Kilkenny full-forward line tied up. Showed composure on a number of occasions as Limerick played the ball through the lines against a determined Kilkenny attack.
Mike Casey - 8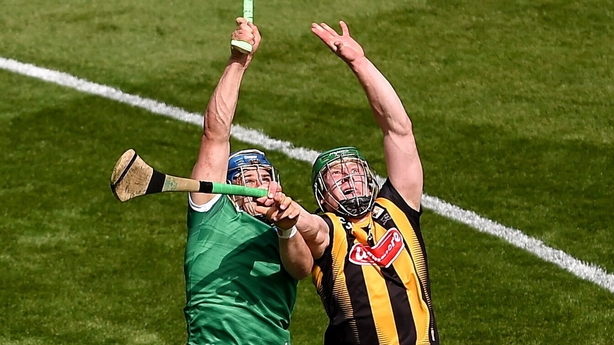 Stood up to be counted in the frenetic seocnd half. Very strong under a Eoin Cody high ball that led to Conor Boylan point. Committed a silly foul on Browne, which resulted in a blood substitution. Some wonderful fielding but also gave TJ Reid another handy free.
Barry Nash - 7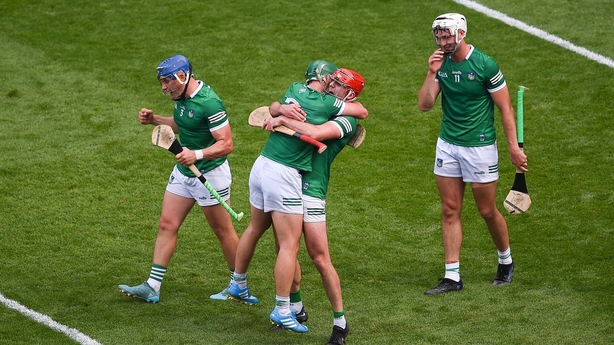 Detailed with marking TJ Reid on occasion and perhaps not the same influence as previous days. But did his defensive job as always. One superb clearance to set-up a Declan Hannon point and then fouled Reid for a free.
Diarmaid Byrnes - 9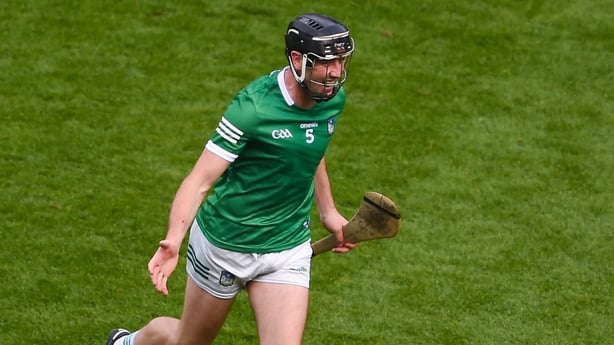 Immense performance. Outrageous flick earned first free of game, which he pointed himself. His second point came from play after he caught an Eoin Murphy puck-out. Then more huge frees either side of half-time. Defensively made a vital interception in 66th minute which led to Cathal O'Neill score.
Declan Hannon - 8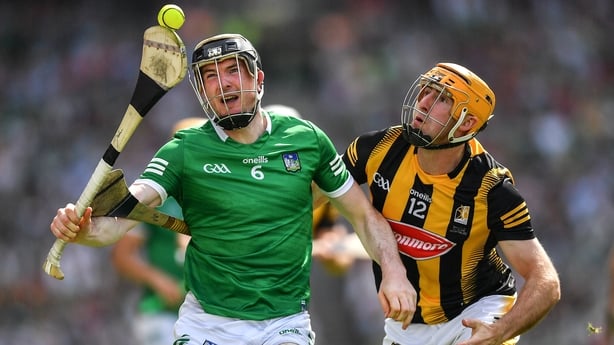 Calmness personified. Hoovered up a lot of breaking ball, showed for passes and scored his customary point with a 30th minute burst from defence to score from distance.
Dan Morrissey - 7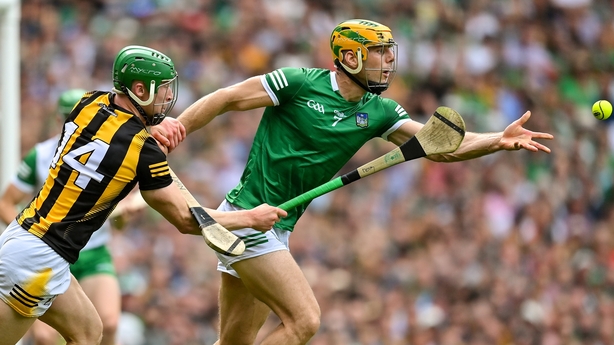 Became sixth half-back to score from play in first half with a point on stroke of 35 minutes after good work by midfielders. Stood up in the cauldron that was the middle third.
William O'Donoghue - 8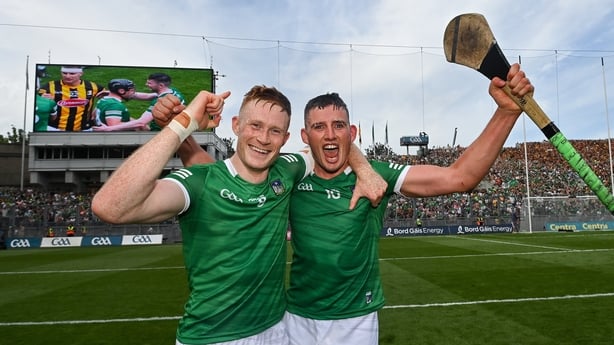 The enforcer in a team renowned for their physicality. Huge tackle on John Donnelly in injury-time, which all but sealed the game. Usual appetite for work, Made point for Gearóid Hegarty as he showed huge strength to ride a couple of Kilkenny challenges.
Darragh O'Donovan - 7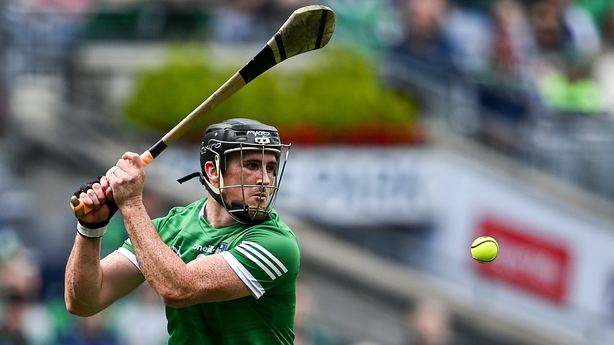 Performed his typical link work between attack and defence but not his most influential outing.
Gearoid Hegarty - 10
Gearoid Hegarty rockets the ball into the top corner of the net to give Limerick the ideal start. Live now, highlights on #sundaygame from 9.30pm

📺 Watch live https://t.co/W9UeVPYYgL

📻 Listen live https://t.co/TaTvujKLTj

📱 Live updates https://t.co/gh1qUjYXql #rtegaa pic.twitter.com/wbvUR3Qt4m

— The Sunday Game (@TheSundayGame) July 17, 2022
Raised his fist in celebration after landing a 85-yard point to make it a five-point game in injury-time. One of the great All-Ireland final performances. Showed superb skill and strength to collect loose ball and burst past Richie Reid before blasting shot past Murphy. Scored 1-05, including a couple of gems from sideline, but also contributed in defence and always available for puck-outs.
Kyle Hayes - 9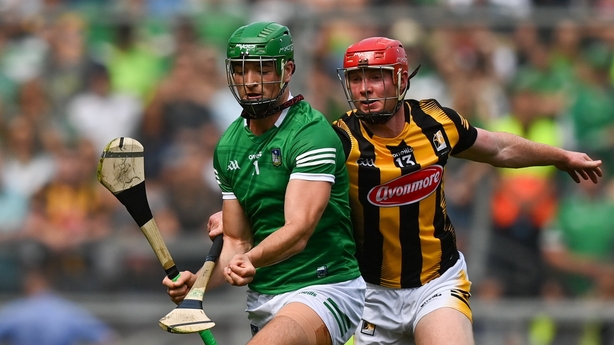 Powerful showing from the physical centre-forward. In between a few helmet changes early on he scored an early point and won a big free on Mikey Carey. Won an important free from Mikey Carey when back in white helmet. Points either side of half-time and a calm finish down the stretch as he showed for puck-outs before dropping into full-back line to shore up the defence.
Tom Morrissey - 8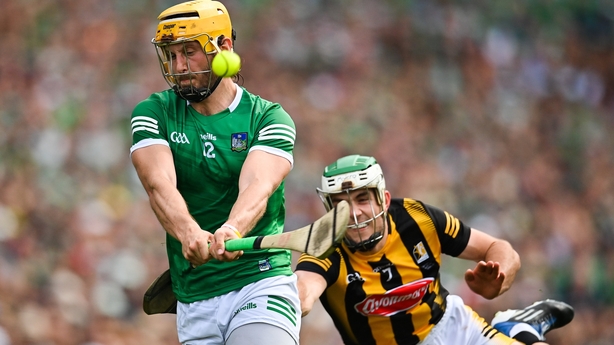 Worked hard for his team-mates and showed for puck-outs in an energetic display. Scored four points to boot. Great in the air at times.
Aaron Gillane - 7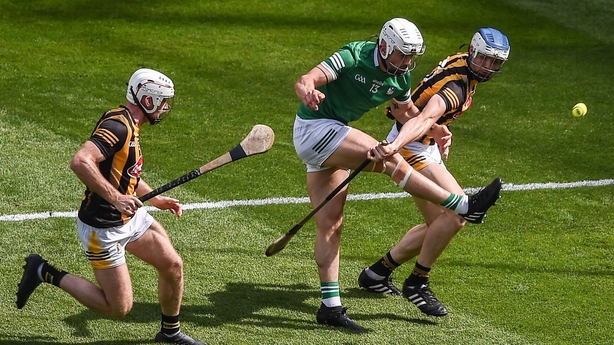 Had nothing easy with Huw Lawlor. Kicked his first point when a goal was possible after super catch over the Kilkenny full-back. Struck his frees and chipped in with a few tidy scores from play.
Seamus Flanagan - 7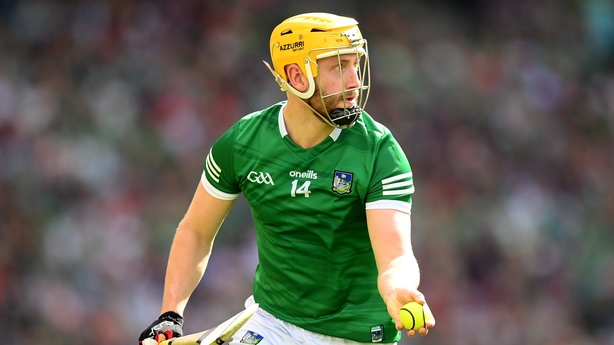 Went out of the game in second half. Won some dirty ball early on, won a couple of frees and chipped in with a score in the first half.
Graeme Mulcahy - 6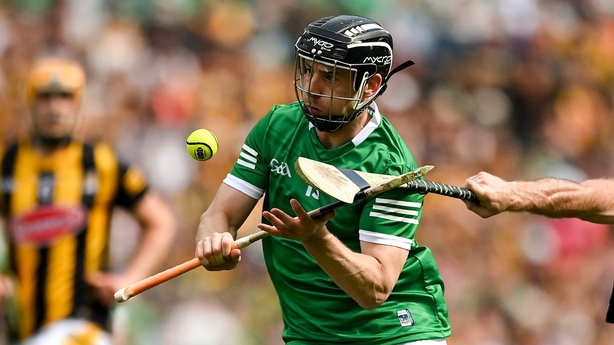 Didn't really go his way. Struck a poor wide early on after making space for himself, which was followed by another. Committed a foul on Mikey Butler when Kilkenny really needed a score. First man withdrawn.
Substitutes
Peter Casey (for Graeme Mulcahy 49) - 6
Struck a poor wide with chance to make it four-point game.
David Reidy (for Darragh O'Donovan 52) - 6
No repeat of semi-final heroics as he had a huge shot in 61st minute chalked off by Hawk-Eye.
Conor Boylan (for Seamus Flanagan 60) - 7
Contributed to the win with a point to make it a three-point gap in 67th minute.
Cathal O'Neill (for Tom Morrissey 65) - 7
Hawk-Eye called upon to confirm a huge score from the talented young forward.
Kilkenny
Eoin Murphy - 7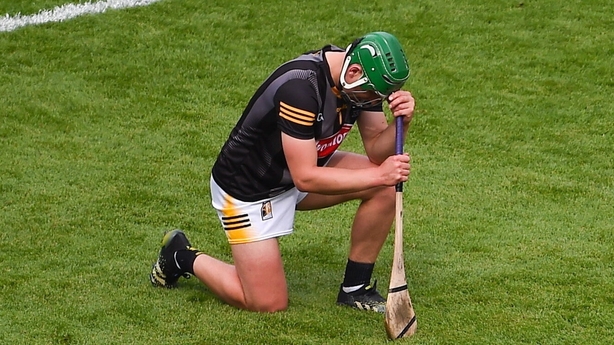 The three-time All-Star had no chance for Gearóid Hegarty's early goal. Had to mix up his puck-outs as Limerick pounced on anything short.
Mikey Butler - 7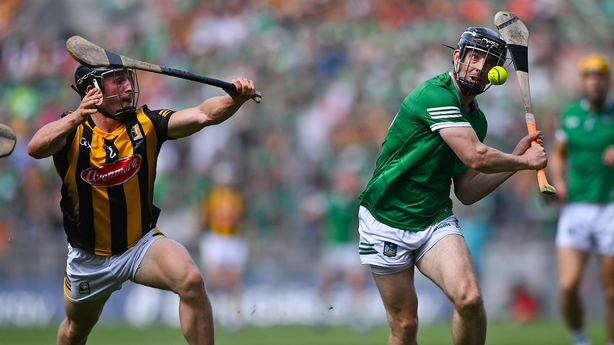 Felt the pressure when in possession in first half of a performance that was more low key than semi-final. Claimed a huge high ball down the stretch which led to Richie Hogan point.
Huw Lawlor - 7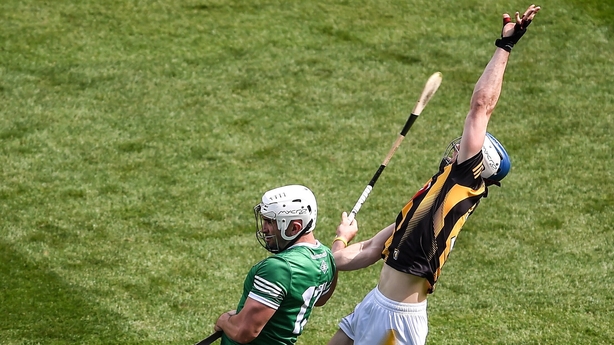 Good battle with Aaron Gillane, which might have been deemed a draw. Used his body to block a Hegarty goal-bound shot.
Tommy Walsh - 7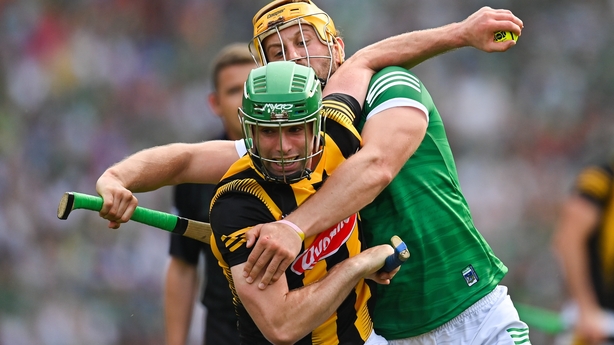 Another defender who had very little time on the ball but came out with a couple of big possessions as Kilkenny fought back in fourth quarter.
Michael Carey - 7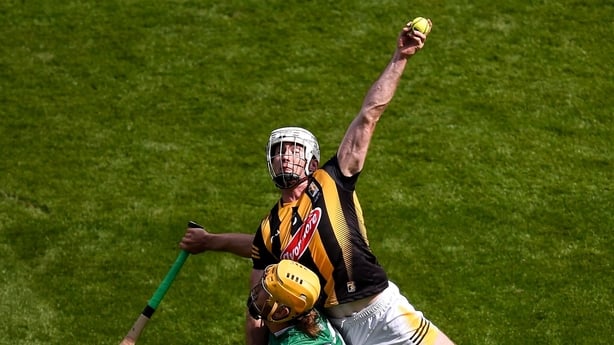 Strong first half showing. Claimed a Nicky Quaid puck-out to set up an Eoin Cody score. Strong coming out with possession. Won some frees and made a great tackle on Hegarty to prevent a point.
Richie Reid - 7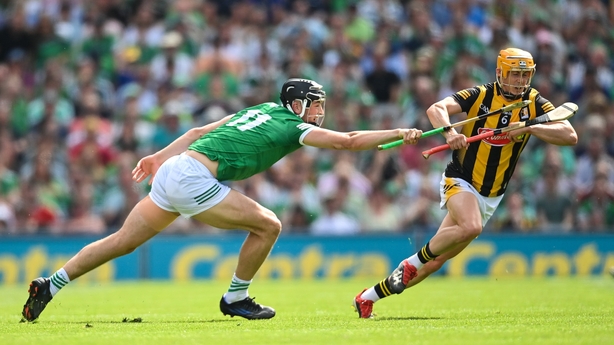 The centre-back couldn't stop Gearóid Hegarty for his early goal. Scored a great point when claiming a Quaid puck-out. Battled for everything, as shown by super tackle on Kyle Hayes. Got through a mountain of work.
Paddy Deegan - 7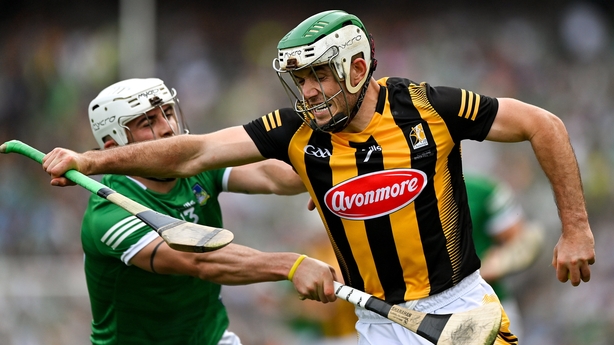 He was everywhere. Struggled to cope with Hegarty's strength. Another scoring half-back. Shame to see him catch a Quaid puck-out and then pass to Hayes. Redeemed himself with point after good work by Carey and TJ Reid and another from a further TJ assist. Important block on Hegarty in second half. Fouled Hayes in closing minute, which allowed Gillane make it four-point game.
Cian Kenny - 6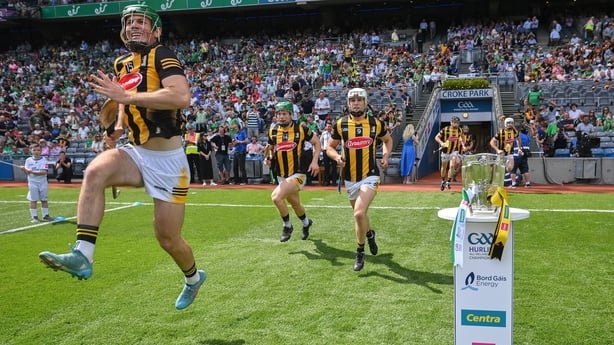 Midfield somewhat bypassed as the half-back lines dominated and was withdrawn at half-time.
Conor Browne - 6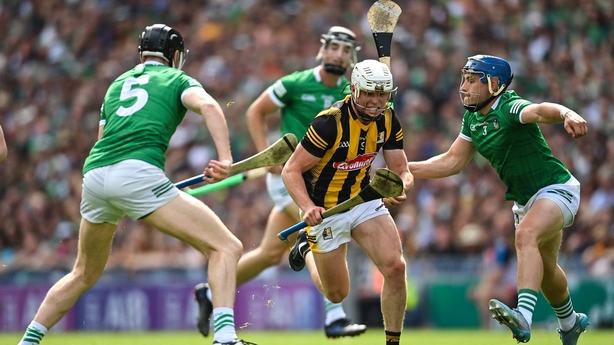 Had to go off to have a head wound tended to in first half. Made way for David Blanchfield in second half as he struggled to make an impact.
TJ Reid - 9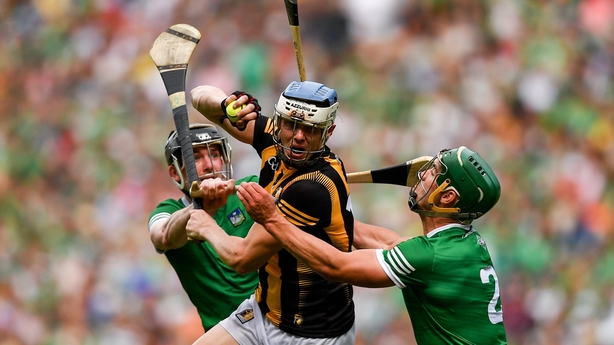 One uncharacteristic wide at end of a characteristically influential first half. Six frees before the break and some wonderful assists and high-fielding. More of same in second half, setting up Mullen and then scoring two big frees before hour mark. Could have done very little more.
Padraig Walsh - 7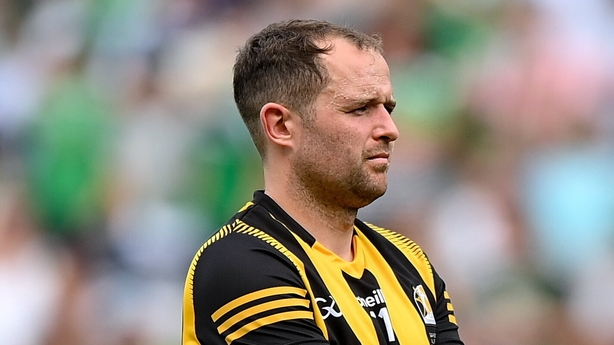 Found some space as Limerick held their shape. Two quick-fire points at end of the first half, showing quick reactions for the first. Poor wide in second half after good work my namesake Walter.
Billy Ryan - 7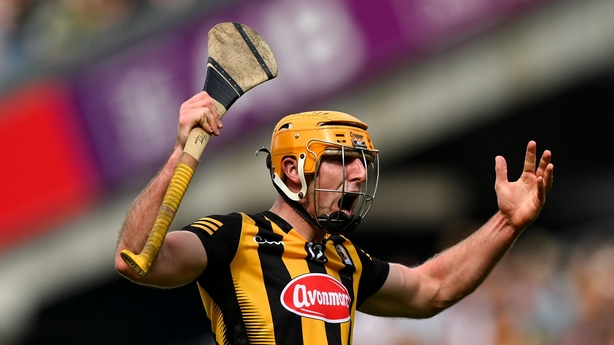 Goal at start of second half ignited the match as he showed composure to finish from close range. After a quiet first half he won a free on the stroke of half-time, which Reid converted.
Adrian Mullen - 8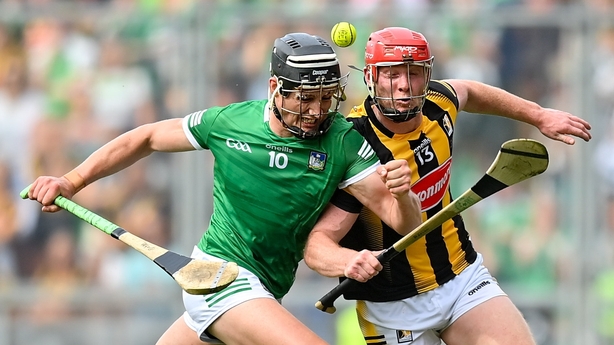 Another man who Limerick somewhat struggled to pin down. Beautiful score from tight angle on the hour to bring Kilkenny within one to add to a couple of fine first half scores. Disappointing wide with game in the melting pot.
Martin Keoghan - 7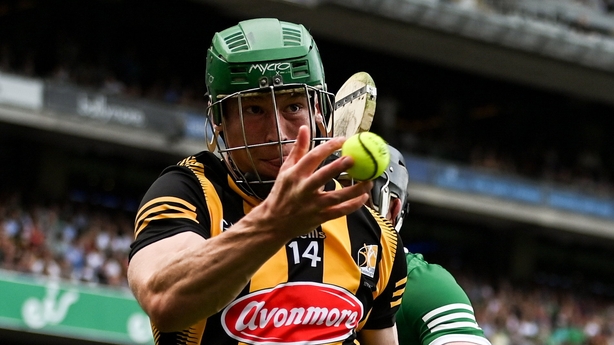 Great touch and finish for 47th minute goal and clever play for Ryan's goal. Was living off scraps as not too many chances coming his way but did score a 14th minute point after long ball from Eoin Cody. Did well to get out in front of Mike Casey to win 33rd minute free.
Eoin Cody - 7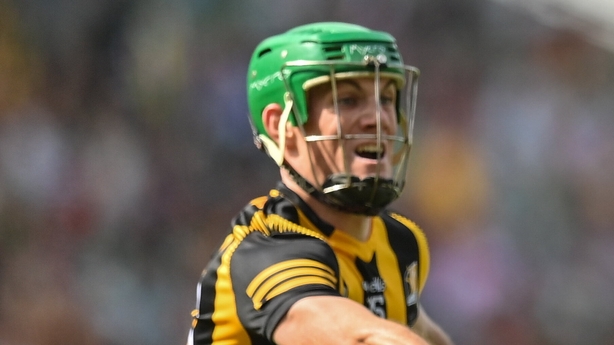 Got an early settler but did not have the influence he or Kilkenny would have hoped before his clever one-touch pass to Keoghan for Kilkenny's second goal.
Substitutes
Walter Walsh (for Cian Kenny HT) - 8
Immediate impact on introduction at half-time. Took Murphy puck-out and set-up Ryan's goal. Delightful point in 42nd minute from right sideline.
John Donnelly (for Padraig Walsh 48) - 7
Scored with his first touch and troubled the Limerick defence. Coughed up vital possession in closing moments when bottled up by four Limerick defenders.
David Blanchfield (for Conor Browne 55) - 7
Set up Hogan's point and added one of his own from midfield.
Richie Hogan (for Eoin Cody 59) - 7
Made his return to inter-county fold with a typically stylish score.
Alan Murphy (for Deegan 61) - 7
Scored a point to make it a one-score game.