Kilkenny manager Brian Cody is hopeful the experience gap between Sunday's All-Ireland finalists won't count against his team but is confident his side will perform to their "maximum level" against Limerick.
Unfancied at the start of the year, Kilkenny have found their way back to a first All-Ireland final since 2019 and now stand in the way of Limerick's three-in-a-row tilt.
Cody, more used to this stage than any other figure in hurling history, doesn't do giddiness in advance of All-Ireland finals.
"Excitement doesn't come into it all," Cody tells RTÉ Sport at Kilkenny's pre-All-Ireland final press briefing at the Langton House Hotel.
"It's where we are. It's a challenge. We work hard to try and make sure things are right. Excitement will come into it if we win the match.
"Preparations are good. The game (against Clare) was last weekend. Prior to that, we had four good weeks of training. And we have another week or so to go.
"Training is good, the lads are thrilled to be where they are and looking forward coming to every training session. Just bursting to go and that's the way it is."
This time, Kilkenny enter the game's showpiece as the youthful 'challengers'. Of the team that devoured Clare in the semi-final, only four featured in Kilkenny's last All-Ireland final victory in 2015 - TJ Reid, Eoin Murphy, Padraig Walsh and substitute Walter Walsh.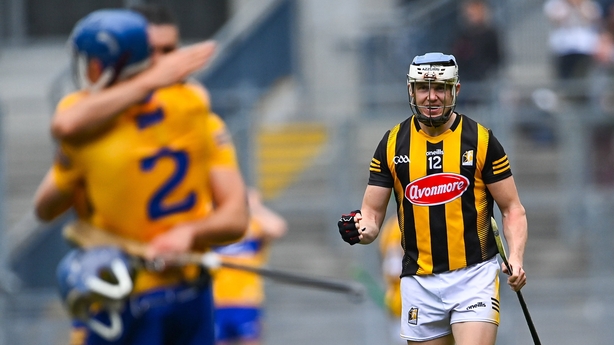 Richie Reid, deployed as centre-back this year, was an unused sub in 2015, while Richie Hogan and Cillian Buckley are still part of the panel.
Cody acknowledges the gap in experience between his own side and their opponents.
"Limerick are champions for the past two years, huge experience. Our lads, a handful of them have experience.
"Easily half of our team wouldn't have played in an All-Ireland final before. That's something that hopefully will not work against us."
Kilkenny's form had been so-so in the Leinster championship, with two losses from five round robin games before they overturned the form guide with a five-point win over Galway in a dreary Leinster final.
Seemingly replenished by a four-week gap, their performance level shot up several notches as they routed a shell-shocked Clare side in a one-sided All-Ireland semi-final, booking their place in a first decider for three years.
"The only thing we did was have a chance to train," explains Cody. "We had four weeks to prepare for the game, having won the Leinster final.
"Prior to that, it was week on week and no time to get together as a group to really challenge each other and work hard on the training pitch, which is needed, of course. That has been beneficial to us."
Kilkenny famously won their most recent encounter against Limerick, ambushing the defending champions in the 2019 All-Ireland semi-final. John Kiely's side haven't lost a match since.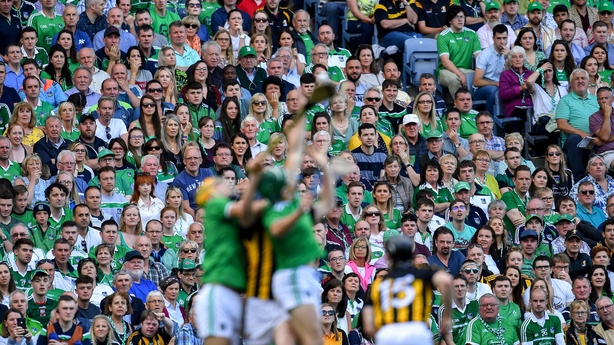 Cody dismisses the relevance of the 2019 game, extolling the All-Ireland champions and their achievements since.
"It's very different, a different team. They hadn't gone on this massive run that they're on now at that time.
"I'm not trying to blow up Limerick. The reality is what they have done since that is just top of the range stuff. Only great teams do that and they have done it.
"They're on a different level over the last couple of years to where we have been."
As to what battles will prove pivotal on Sunday, Cody doesn't pinpoint any area. It's the everything, stupid.
"It's all about every area, if you like. All the various lines, all the various personal tussles that go on. Every one of those matter right through the game."
Sunday's game will Cody's 17th All-Ireland final in his 24-year reign as manager. The numbers don't hold much interest for the Kilkenny boss, who stresses that the county has amassed this record, its players and its broader hurling community.
"It's Kilkenny that have won those. It's players, so many different players over the years. And an awful lot of people in management and backroom team and medical team with all aspects of the preparation.
"County board, clubs, everybody, they've all contributed massively to that (run). I'm just privileged to be part of it."
Listen to the RTÉ GAA Podcast at Apple Podcasts, Soundcloud, Spotify, or wherever you get your podcasts.
Follow the All-Ireland Hurling Championship final on Sunday, Limerick v Kilkenny, from 2pm via our live blogs on rte.ie/sport or on the RTÉ News app. Watch live coverage on RTÉ One and RTÉ Player with live radio commentary on RTÉ Radio 1.