Limerick have not yet hit the heights we know they are capable of.
The team who were barely ruffled en route to back-to-back titles last season were taken to extra-time by Clare in the Munster final and given a real scare by Galway in the last four.
But for Declan Hannon, looking to raise Liam MacCarthy for a fourth time as captain, that is no bad thing.
"When we look back on the games, there are elements that are really good and elements that are quite poor, from our point of view," he told RTÉ Sport ahead of Sunday's decider against Kilkenny.
"I think it's a good way to be going into the All-Ireland final, to have plenty to work on. It would be dangerous if you're thinking everything was going perfectly to plan.
"The Galway game was fantastic to win but there was plenty to work on. At times our intent in what we were trying to do was lacking a small bit.
"We were a bit blasé on the ball and trying to get to the ball, and you can't be blasé about anything in an All-Ireland semi-final or final, you'll be blown out of it.
"The intent on everything we're trying to do needs to be upped a lot.
"We'll have to give it everything we have. We have targets we want to hit and if we hit them, all going well, we'll come out on top."
Hannon is expecting a bruising encounter.
"It will be a massively intense game I'd say. Two quite physical teams that have a huge will to win.
"Both teams are there on merit. No doubt it's going to be an incredibly tough battle and one to embrace and enjoy.
"No doubt for the spectators it will be a fantastic event to look at."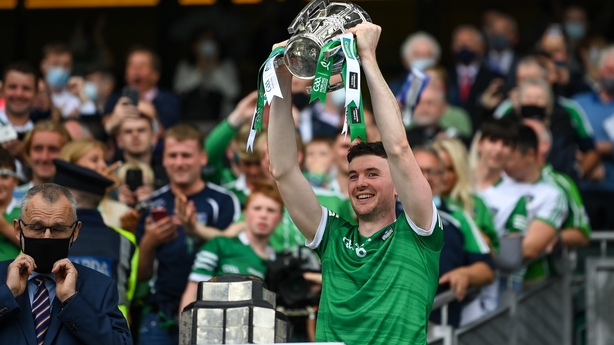 Limerick are going for the county's first ever three-in-a-row, having retained the title for the first time last year, and four in five years.
Hannon insists any treble talk has been minimised - "I know it's boring but it is another game and we need to take it that way" but admits that the desire to build a legacy has driven his team over the last few years.
"2018 was amazing and mad at the same time. It was a real outpouring of emotion from young, old and everyone in between.
"A lot of people would never have seen Limerick win an All-Ireland so for that to happen in 2018 was fantastic altogether. The scenes in Limerick were amazing and they are memories we will cherish forever.
"But then you need to move on the next year and the next game. 2020 meant a lot, we were really proud to be able to bring a small bit of joy or light to the place, obviously with Covid it was a very tough year for everybody.
"There was a real determination in the group not just to be one-hit wonders, and when there are opportunities there to try and take them as much as you can. That has driven us on over the last number of years."
Follow the All-Ireland Hurling Championship final on Sunday, Limerick v Kilkenny, from 2pm via our live blogs on rte.ie/sport or on the RTÉ News app. Watch live coverage on RTÉ One and RTÉ Player with live radio commentary on RTÉ Radio 1
Watch Up for the Match this Saturday from 9.45pm on RTÉ One and RTÉ Player