There was a time when Galway hurlers got a bye straight into an All-Ireland semi-final. They would regularly seize their chance, before often falling somewhat flat on final day. Was it a case of so much being invested by the Tribes in their last-four clash that they couldn't match that effort when Liam MacCarthy was handed out?
Wins over Cork in 1975, 79, 85; against Kilkenny in '86 and then over Tipperary in '87 and '93, are semi-final tussles where Galway caused a surprise of sorts. It was only in '87 that they went on to land the big prize. That was then. The Connacht men, now playing out of Leinster, are at the same starting gate as everybody else.
Of course, it is also worth pointing out that prior to 1984, the Leinster and Munster winners, in alternate years, went straight through to an All-Ireland final. Antrim's inclusion in centenary year changed that.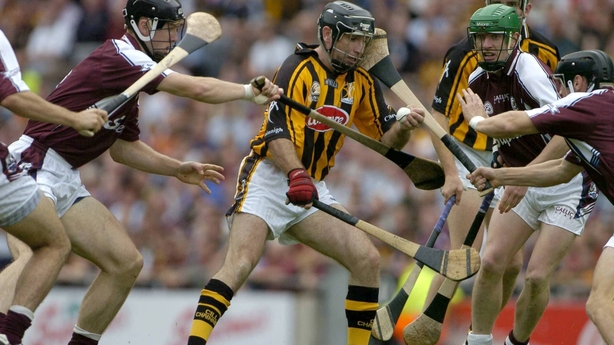 Ahead of this weekend's semis at Croke Park, the standout stat is Kilkenny's impressive return at the penultimate stage under Brian Cody. It's just four losses in 20 appearances up to now, those came against Galway in 2001 and 2005, Waterford in 2020 and Cork in 2021.
The Cats often had a five or six-week gap from winning the Bob O'Keeffe Cup to making their bow in the All-Ireland series, a break that did not seem to bother them. From 2005-07, provincial winners did play at the All-Ireland quarter-final stage, so the gap wasn't as long. The straight route to the semis was restored in 2008. The only years that a Cody team did not make the last four were in 2013 (quarter-final loss to Cork); 2017 (qualifier defeat against Waterford) and in 2018 (another quarter-final defeat, this time to Limerick).
Since Kilkenny's last All-Ireland win in 2015, Cody's semi-final record is not as good. Yes there were wins over Waterford, after a replay in 2016, and against Limerick in 2019, that, however, a precursor to successive defeats against Waterford and Cork. Last August's reverse against the Rebels was the first time the Cats fell at the semi-final hurdle stage in successive years.
Another unwanted stat is in the offing if they lose to Clare on Saturday next. That would push Kilkenny's All-Ireland drought out to eight years. Cody's first All-Ireland win in 2000 ended a seven-year wait for Liam.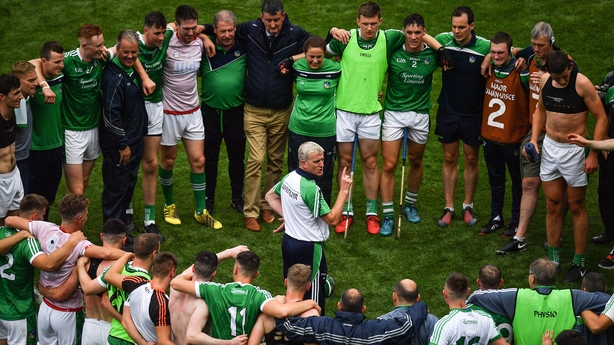 Sunday's joust with Galway will be Limerick's fifth semi-final appearance on the spin. It's three out of four wins, with the only setback for John Kiely's side coming against Kilkenny in 2019 when Darragh O'Donovan had a sideline cut to force a replay. The ball sailed wide, but Limerick protested loudly that it had taken a deflection en route and that a '65 should have been awarded. Nothing forthcoming from the referee, though replays showed the Treaty should have got a chance to draw the game.
A case of what might have been.
As a manager, Kiely's record in semi-finals, apart from that defeat and his first year in charge (2017), is pretty impressive. You can also add in his success as Limerick U-21 manager, following Munster and All-Ireland victories in 2011 and 2015 respectively. With Limerick favoured to retain Liam MacCarthy this year and with a couple of league titles already under his belt, Kiely is on course to improve on a very impressive win return.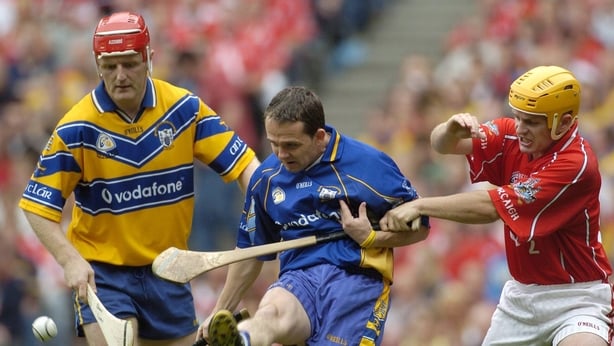 And so to the other men who will be patrolling the sidelines this weekend. Brian Lohan is a year older than John Kiely, though he is still waiting to bring silverware to Clare. He has been in charge since 2019, with his two championship campaigns to date ending in defeats at the All-Ireland quarter-final and round two qualifier stage respectively. His only managerial triumph came in 2015 when he took UL to Fitzgibbon Cup glory.
As a player, Lohan was one of the best of his generation - an imposing presence on the edge of the square. Two All-Irelands came his way in 1995 and '97, perhaps there should have been another one in '98, with Clare on course to win their semi-final against Offaly in '98, before Jimmy Cooney blew up early. The Banner granted the Faithful a replay, but were flat on that August afternoon in Thurles. It was the first of five semi-final defeats for Lohan before he called time on his career in 2006. In between was the win over Waterford in 2002, which set up a date with Kilkenny in the decider.
Clare's place in this year semi-final is well merited. Lohan and co, you suspect, would love to get another crack at Limerick. Taking out the Cats en route would be just as sweet.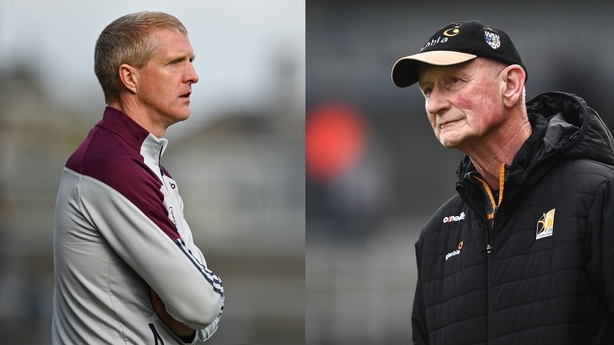 If Brian Cody's record in semi-finals is impressive, then it goes without saying that Henry Shefflin's is too. Before he retired in 2015, Shefflin only lost two as a player - 2001 and 2005 - and only once, in 2013, did he not make that stage of the championship. As a manager, he will hope to emulate Cody's winning haul, though it is round one to the 'Master' after the Cats' Leinster final triumph.
After winning two All-Ireland club titles with Ballyhale Shamrocks, Shefflin then took over intermediate side Thomastown, before last October, in a shock move, he was named as Galway boss. In any year, there is much focus on the Tribes, hurling's underachievers, you could say. With the ten-time All-Ireland winner at the helm, that focus only increases. Galway are underdogs going in against Limerick in Sunday's semi-final. The manner of the win the last day won't cut it against the All-Ireland champions.
If Shefflin can inspire his troops to a greater effort and, as a result, a victory, then that would be a the first of what Shefflin hopes will be many signature wins for him in the bainisteoir bib.
Follow the All-Ireland Hurling Championship semi-finals this weekend, Kilkenny v Clare (5.30pm on Saturday) and Limerick v Galway (3.30pm on Sunday), via our live blog on rte.ie/sport or on the RTÉ News app. Watch live coverage on RTÉ2 and RTÉ Player with live radio commentary on RTÉ Radio 1.