When Kieran Kingston walked down the tunnel of the Hogan Stand after last year's big All-Ireland final defeat to Limerick, it must have been a lonely, lonely place.
Managing a county as big as Cork is a high-pressure job. It's pressure full stop, but managing your own when they don't perform is never a nice position to be in.
You think that you will never get a chance to rectify it. But bit by bit, time comes around again. They were flying in the league, and ultimately were beaten by a Waterford team who were in their prime at that time of the year.
I thought coming into the first round of Munster championship where they played Limerick, in the Páirc, that there would be sparks flying. Now is the chance to correct the wrong from last year.
But it was seriously flat, and then they were beaten by Clare. Looking back now, yes, you could say the two form teams to date.
But the penny dropped after the Banner defeat with someone. Kingston went for change. It looked to me that he went with a forward line which was the hardest working possible.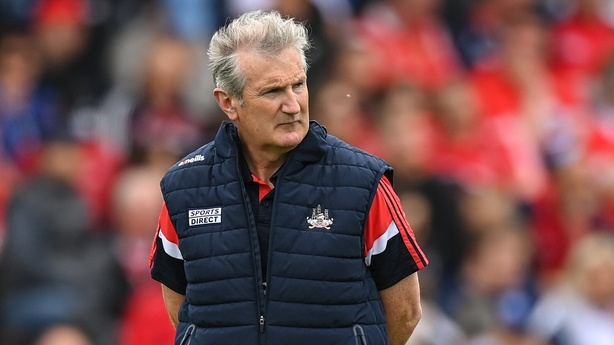 It was amazing to read Eoin Cadogan earlier in the year saying how bad the numbers were in their forwards in relation to tackles in last year's All-Ireland. It was clear for everyone to see, but you often wondered did they see it themselves.
But when you read Cadogan's piece they were well aware. You can ask the question why wasn't the change made before the first round, but either way, they went down to Walsh Park, and did exactly what I thought they could do.
They turned Waterford over, running hard at them, pushing up on opposition puck-outs while racing back for the breaks. Simple things yes, but simple things they weren't doing. Tim O'Mahony came on in the forwards for the first time and caused a real threat, Alan Connolly banged two goals the same day.
They went down to Tipp, and more of the same after a shaky start. They nearly looked to be coming of age to me. I thought the team had balance, size, pace, and now work ethic. Ciaran Joyce has had an amazing year. Catching balls over Cian Lynch, and he gave an exhibition last time out.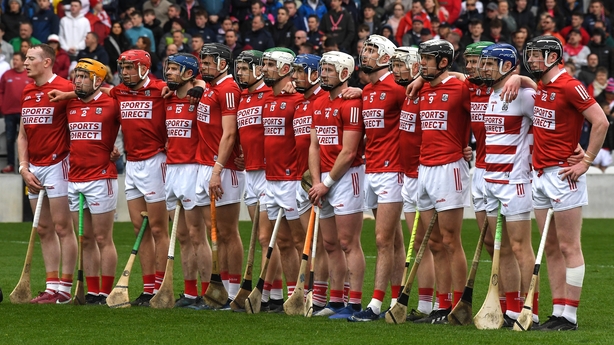 So, talking about the last day. Sometimes you win a game, and you know if you were lucky, or deserved it or not. Other days, you get the hell out of there knowing you were damn lucky to get over the line.
You often hear the phrase, you create your own luck, you find a way to win, no excuses, if you're good enough you win. Well, I would go along with that 95% of the time. But on this occasion, I think the 5% came to fruition here.
If you look at no other stat in the game, bar shots, it will tell you all about it. Cork 47 shots, Galway 34 shots. If I didn't see the game and was asked to tell the winner, you would probably say Cork by eight.
If I was from Cork, I would really believe there was someone looking over them that day making sure they didn't win
That's not to talk about the three goal chances they created, and when I mean chances, these were serious, serious chances. Not half chances. And then Patrick Collins dropping the ball into the net, and the balls that hit the post.
If I was from Cork, I would really believe there was someone looking over them that day making sure they didn't win. They scored six points off the opposition puck-out, while Galway only scored one.
All they needed was one of those goals, and they would have landed in an All-Ireland semi-final, ready to have a cut off Limerick again.
And yes, if my aunty had balls she would be my uncle, but as I said at times its not as straightforward as that. So what I am trying to say is, Cork really turned their season around, and more power to them for that.
Not an easy thing to do, and a lot of big calls were made.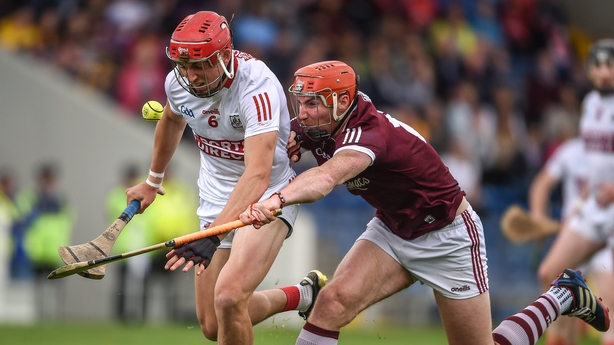 If anything, the Rebels tried too hard at times on Saturday, and forced things. And I would agree wholeheartedly with Kingston, I thought it was extremely disrespectful, especially from the local papers in Cork, to be talking about potential managers coming in.
Kingston has given a serious amount to Cork hurling. Remember he was the man who stood beside Jimmy Barry-Murphy in 2013, when Cork could have won the All-Ireland.
I get it totally, it's a results business, and that's the bottom line. You don't get the results that are required, you have to find someone that will.
Kieran is one of the good guys in the GAA. Yes, good guys win feck all. But he learned a lot this year. I'm not surprised that he has been offered another year, as looking from the outside in I would have done the same, but I was surprised it was done so soon.
Of course he has to make his own mind up whether it is the right thing to do and will work and home balance also allow it
Maybe he met the board already and they got it over and done with.
There are a couple of questions I'd have asked if I was on the board.
Who do you plan on going to war with next year? Who is the head coach of the set up? What was learned this year and what will be corrected? And most important, and Liam Sheedy touched on it Sunday night, when can we get our lads back in the gym and get going for next year?
Once all them answers, along with a few more make sense to the board, I think there is a good set up there.
Listen to the RTÉ GAA Podcast at Apple Podcasts, Soundcloud, Spotify, or wherever you get your podcasts.
We need your consent to load this rte-player contentWe use rte-player to manage extra content that can set cookies on your device and collect data about your activity. Please review their details and accept them to load the content.Manage Preferences#