The 2022 season has thrown everything at Lee Chin and Wexford - but they are still standing.
Plagued with injury since the start of the year, his side lost to Dublin, drew with Westmeath, hammered Laois, battled back from the brink to draw with Galway and put in their best performance last time out to beat Kilkenny and save their championship status.
"We've had a bit of everything in there," Chin admits. "Now it's about finding consistency."
The margins were tight all along.
"Yes, we were walking a tightrope there near the end of Leinster but that pressure will stand to us, I think."
That pressure did indeed stand to Wexford. They beat Kilkenny at Nowlan Park in the championship for the first time.
The win was remarkable in that it came so soon after the disappointing draw to Westmeath.
"During the week, there was an element of frustration involved in it, knowing that we'd left ourselves in the position that it was a knockout championship from thereon in," Chin recalls.
"We did a bit of soul-searching as well. We did a lot of work on Kilkenny; we knew what threat they posed. We've had great battles over the last number of years, and we were going to Nowlan Park and it was a big incentive for us obviously to remain in the championship.
"We used what we could as well."
Wexford now play Kerry in Tralee in Saturday's All-Ireland preliminary quarter-final.
Chin knows Kerry management members Stephen Molumphy and Pat Bennett well – they were previously involved with Wexford when Davy Fitzgerald was in charge.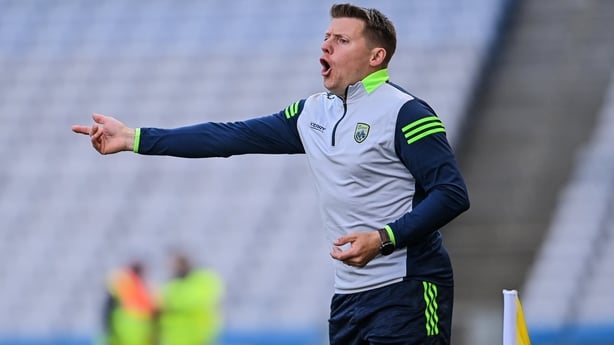 The Kingdom showed last weekend – when they came back from the dead on a number of occasions against Antrim – that they don't lack in conditioning, belief, skill or scores. They will be intent on taking a scalp.
"We have to be well prepared and we are," said Chin. "We saw them in the Joe McDonagh and some of the lads went up to that game. Our results so far mean that we have to give everything 100% focus.
"We've had a mixed bag championship, got results where we probably weren't expected to, did get results where we weren't expected to as well. But we're happy enough keeping the talk down anyway. Kerry is the next focus, we'll hopefully put in a performance down there and move on to the next day.
"We're just grateful to be in the championship. We're getting another chance at it as well. We're coming down against an opposition that you wouldn't regularly see much of, so it's intriguing and, look, we're going down at the weekend again with that attitude of it's a knockout championship. You've got to be on your game."
Although that bothersome hamstring injury has curtailed his season thus far, Chin has stepped up when Wexford have needed him most.
A colossus against Kilkenny, it was also his equalising free against Galway at the end that salvaged a crucial draw and point.
"I missed pretty much all the league, bar 20 minutes against Waterford in the semi-final," he said.
"It was a frustrating thing, but when you're seeing the work that Darragh was doing and the players, and I suppose the league campaign that they did have, it does help to motivate yourself.
"But there is an element of seeing them getting on so well in the league, that it was quite frustrating at times as well. And it's hard to see that date when you'll be back on the field... you get to competitive training, and it's a long process. But I suppose being on the road for a while as well, not having many injuries, you can use it as a bit of a break, a bit of a mental break.
"I think it's benefitted me to some degree this year, and I'm just trying to take the positives out of it more than anything. But in my own head I think there's been some benefits."
Follow live updates of Antrim v Cork and Kerry v Wexford (Saturday 2pm) on RTÉ Sport Online or the RTÉ News app, and on RTÉ Radio 1.
We need your consent to load this SoundCloud contentWe use SoundCloud to manage extra content that can set cookies on your device and collect data about your activity. Please review their details and accept them to load the content.Manage Preferences
Listen to the RTÉ GAA Podcast at Apple Podcasts, Spotify, or wherever you get your podcasts.