It's fair to say that very few people are expect anything other than wins for Cork and Wexford in this weekend's All-Ireland hurling preliminary quarter-finals.
Of course there is always a chance, and you only have to cast your mind back a few weeks when we all predicted Wexford would beat Westmeath. The Yellowbellies will have learnt from that drawn encounter, while the Rebels will just want to land at Corrigan Park, get the job done and move on.
Regardless of what transpires on Saturday, it's really unfair on both Kerry and Antrim that they are back out just a week after the Joe McDonagh final.
The Joe McDonagh is their All-Ireland, it's what they go out to win every year, and anything extra is bonus territory.
Reaching the final is a significant feat and you'd imagine that Antrim celebrated the win, while the Kerry lads would have drowned their disappointment.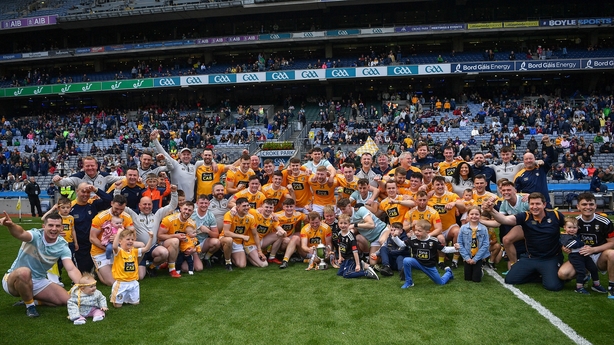 Granted both have home advantage, which is a boost, but when you look at the preparation that both counties are getting compared to Wexford and Cork, they are on the back foot straight away.
Furthermore, I couldn't help but notice who was missing at the launch of the All-Ireland hurling series. There was representation from Limerick, Wexford, Cork, Clare, Galway and Kilkenny. There was no player from Antrim or Kerry.
Maybe there is a plausible reason for this, but looking in from the outside, I think it is extremely disappointing and embarrassing if only those six players were asked to attend.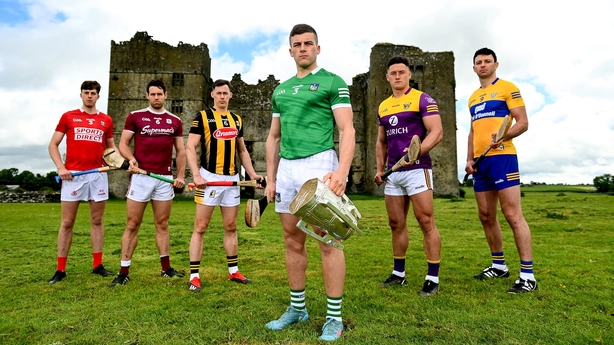 I can't see Darren Gleeson or Stephen Molumphy putting a stop to a player going, and when you talk about trying to promote hurling in counties, this is one way of doing it. They have earned the right to be in the Liam MacCarthy Cup as much as the other counties and it's not a good look.
I was at the Joe McDonagh final and one Antrim supporter summed it up perfectly in the aftermath of the game.
"I was getting excited at half-time," he said. "After watching the performance I thought we will be well able to hold our own next year in Leinster, but looking at the second half, you would have to worry."
The Saffrons seemed to panic in the last 20 minutes or so when the pressure came on. I put that down to experience. Or more to the point, the lack of it in dealing with a situation like that.
I would imagine when Gleeson showed them the footage this week of the second half, they will see they went away from everything they were doing in the first half, and away from a lot of things they have been coached.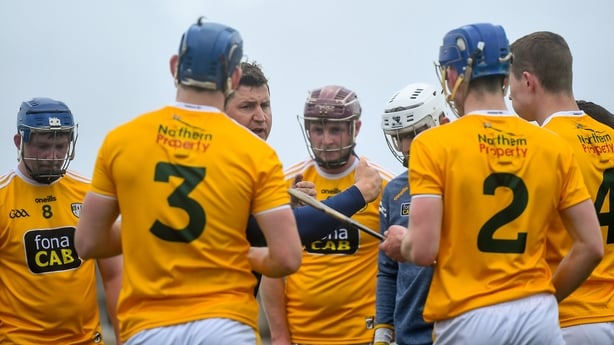 That all comes with playing at a higher level for longer, and trusting your ability.
How many times do we hear it in a crowd 'ah will you drive the thing' as soon as pressure comes on or as teams start coming back at you?
Players can do the same unless they are used to dealing with it. They also went man-on-man, which left an ocean of space.
They had two men inside their own 65. Yes, Corrigan Park won't be Croke Park, but leave that space this weekend and it could get ugly.
Managers come up with different plans for different teams, and Gleeson has done a super job with the team so they will be hoping they do themselves justice again against the Rebels.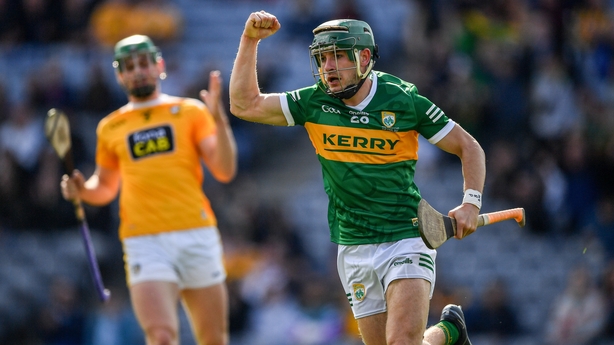 It's hard to know why Kerry left themselves with such a mountain to climb, perhaps a combination of both good play by Antrim early doors and using the sweeper in the wrong position.
The sweeper was following the ball, getting involved in contact and leaving the space when he left his area.
If they go with the same approach against Wexford, they only need to look to how they played the sweeper in the second half, and it worked a hell of a lot better.
Of course the Kingdom will be disappointed that they left too late to snatch the win, but Molumphy has laid down solid foundations in his first year, with plenty to build on for next year.
You would hope from both games this weekend, that both Kerry and Antrim do themselves justice and showcase the hard work they have done this year.
If they go in with a mindset of just getting this thing done, it could leave a negative mindset throughout the winter months.
I can't see an upset in either game, but if they attack it, enjoy and embrace it and leave it all on the pitch, it would leave both counties in a good spot for 2023.
I am a big fan of trying to promote the so-called weaker counties.
Laois caught the eye in 2019 with a win over Dublin, Westmeath raised eyebrows this year with a draw against Wexford.
It can be done, once everybody is on the same page and moving forward together.
Laois having one good year and regressing badly is no good to them or anybody, if we can get these counties to keep progressing year on year, who knows where they might be in four or five years' time.
We need your consent to load this SoundCloud contentWe use SoundCloud to manage extra content that can set cookies on your device and collect data about your activity. Please review their details and accept them to load the content.Manage Preferences
Listen to the RTÉ GAA Podcast at Apple Podcasts, Spotify, or wherever you get your podcasts.