Clare got within sight of the summit on Sunday.
But in the end, Limerick's iron will got them one step further up the hill to win an incredible Munster hurling final.
In the aftermath, Banner boss Brian Lohan said that it would be "hard to recover from that, mentally and physically" ahead of an All-Ireland quarter-final meeting with Wexford or Kerry in a fortnight.
But Eddie Brennan, a four-time All-Star Kilkenny forward and former Laois manager, believes that Clare have firmly established themselves as the team best placed to stop the three-in-a-row - providing they can put the pain of that extra-time defeat to one side quickly.
"I think for Clare now, it's how quickly they can flush the dirty diesel out of the heads really," he told RTÉ Sport at the launch of Guinness 0.0's new GAA campaign.
"From a physical perspective, they'll recover and they'll get into the Atlantic and they'll get the body right. It's how quickly they get into a meeting room now. Because, the dangerous one for Clare is the next one. It's about how quickly they can get the heads tuned in because they have struggled with Wexford historically.
"They've obviously built themselves up so much for this Munster final that it will take a couple of days to get it out of the system, to re-calibrate.
"They won't know until this weekend who they're facing, so this is where the leaders of the group - and Brian Lohan - they'll be letting the rest of the team know that an All-Ireland final is definitely within their reach and that they should be afraid of no one after Sunday."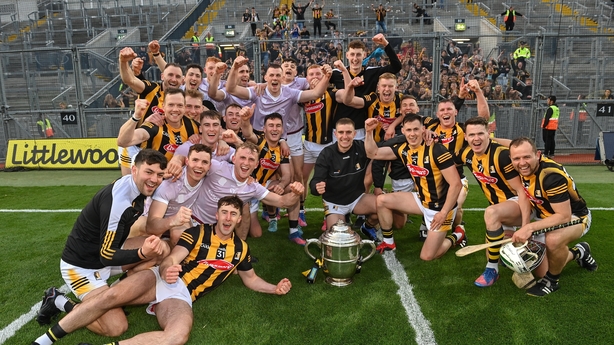 Brennan's native county won their third Leinster title in a row last Saturday but, much as it pains him to admit it, that final victory over Galway did not appear to be the same calibre of contest as the fare at Semple Stadium.
"I would always have had the view that the Munster championship has no appeal to me as a Leinster man, in terms of playing in it or wanting to be in there in those clashes. But if you were to compare both matches at the weekend, you'd have to say Munster, in terms of the intensity and the occasion, was brilliant.
"Was the Leinster final at the same pitch? It probably wasn't. There were different things taking the questions. It didn't have the same build-up and there wasn't the same edge to it. Whereas you knew Clare were going to bring an absolute savage battle. They brought a bit of Brian Lohan in how they played and yet married it with modern hurling. They went toe to toe with Limerick and were so close.
"It was a brilliant game of hurling. The reality is going to be when Wexford, Galway and Kilkenny cross paths with Munster teams. That's when we'll ultimately see."
If Clare get past Wexford/Kerry they will face Kilkenny with a first All-Ireland final appearance in nine years up for grabs.
"The way Clare play - in Croke Park, they would present Kilkenny with a huge challenge," Brennan said. "But these are the ones Brian [Cody] looks forward to and the reality is, when it gets to a knock-out championship match like that, you're either good enough or you're not.
"That's where we're going to see how good or how far ahead the Munster is of the Leinster championship, if it is.
"Clare would provide Kilkenny with a massive challenge but from my point of view, as a supporter, you'd be saying that'll go down to the wire and we'll have to play very well to beat them."
Listen to the RTÉ GAA Podcast at Apple Podcasts, Spotify, or wherever you get your podcasts.
We need your consent to load this rte-player contentWe use rte-player to manage extra content that can set cookies on your device and collect data about your activity. Please review their details and accept them to load the content.Manage Preferences