We feared dead rubbers and a low-key finale but last weekend's results have left much in play in the final weekend in both Munster and Leinster. Here are the many and varied permutations ahead of the Round 5 fixtures in both provinces
MUNSTER
Many had anticipated that a permutations post wouldn't be called for in Munster this season, with Cork widely expected to lose in Walsh Park, confirming the identity of the top three. A ghastly dead-rubber affair was supposed to be in the offing in Thurles this Sunday.
We needn't concern ourselves with provincial finals and whatnot. Clare and Limerick are bound to meet in the decider for the first time since 1995.
But it's all up in the air in the battle for third spot. Who will get a (likely) shot at an All-Ireland quarter-final and who will be watching the rest of the championship on television?
Cork - In their hands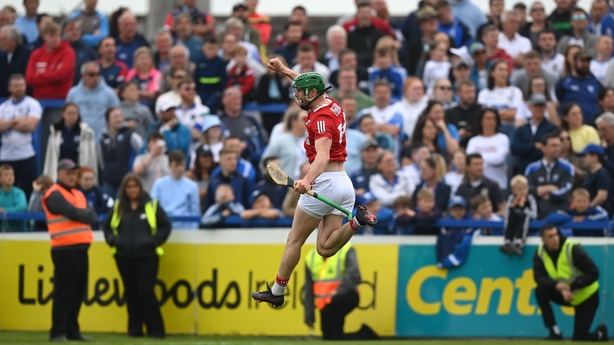 The dynamic at the weekend is simplest for Cork.
Castigated for their performances in the opening two rounds, Kieran Kingston's side are one win away from surviving the Munster championship, a game against the Joe McDonagh champions the only thing separating them from a last-six encounter against the Leinster runners-up.
If Cork beat Tipperary in Semple Stadium, they are assured of third spot in the table and progression to the All-Ireland series. Even a Waterford win in Ennis would be irrelevant in this scenario, with scoring margins not coming into play.
In a two-way tie, head-to-head trumps points difference, meaning Cork would finish third by virtue of the victory in Walsh Park.
Cork could still make it with a draw or a loss should Waterford lose in Ennis. A draw in that scenario will do them.
If both Cork and Waterford lose, then we're in the really interesting three-way tie scenario (see below).
Best case scenario: Any sort of win will do them.
Doomsday scenario: Perhaps the most sickening way they could be eliminated is if Tipp beat them by 7 and overhaul them on points difference.
Waterford - depending on Tipp... and themselves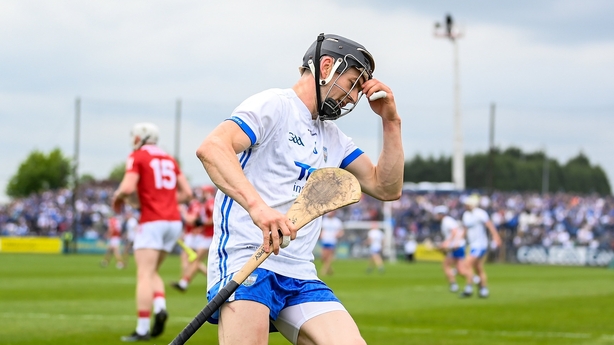 Sunday's loss was a disaster for Waterford, the second-favourites for the All-Ireland having their fate taken out of their hands.
As noted above, a Cork victory in Thurles dumps them out of the championship, regardless of their showing in Ennis. Even a 20-point win would be in vain.
If Cork fail to win, it throws them a lifeline. In that scenario, a win over Clare will rescue third spot for Liam Cahill's side. Here, they may see the benefit of Clare already being qualified for the Munster final, with Brian Lohan free to experiment with some reserves if he wishes.
Should Cork lose, a draw in Cusack Park will send Waterford through.
It's possible of course, despite it all, that Waterford could progress even after a third successive defeat, provided Tipp beat Cork in Thurles... of which, more below.
Best case scenario: A win in Ennis combined with a Cork failure in Thurles and the loss last weekend will be recorded as a momentarily alarming hiccup.
Doomsday scenario: If word comes through the tannoy at half-time in Ennis that Cork are running away with things in Tipp, the mood will darken among the away support.
Tipperary - a long shot but still alive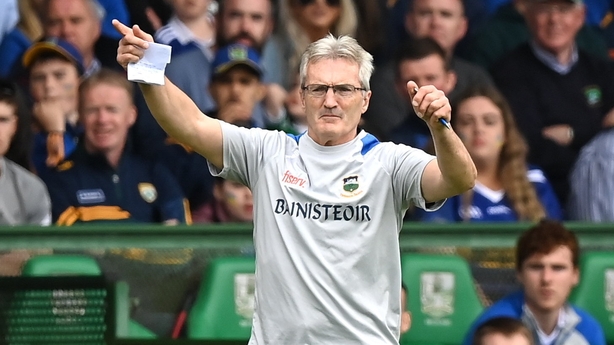 There are traditionalists out there blowing a head gasket at the notion that Tipperary are still alive after losing three games on the trot.
They were breezily declared to be eliminated after the heartening defeat/moral victory in Limerick. But believe it or not, they are still in this.
Keeping it simple, they need to beat Cork and hope Clare beat Waterford.
Even that mightn't be enough but it will leave three teams tied on two points - meaning points difference will determine the third qualifier.
However, Colm Bonnar's team will need a rather hefty points difference swing. Things get complicated so that needs its own heading.
The three way tie-scenario

Two home wins on Sunday, for Tipp and Clare respectively, will leave a three-way tie on two points, meaning score difference (or even goals scored or conceded) will decide the survivors.
In this respect at least, Waterford are in pole position here - but only just. At the moment, they're at -5, Cork are -7 and Tipp are -19.
Tipperary need a six-point win (or more) to overhaul Cork - a six-point margin will draw them level with the Rebels on points difference and will push them ahead on points scored.
Anything less than a six-point win and salvation will be out of reach for Bonnar's team.
However, this will be in vain if Waterford get within eight points of Clare in Ennis. Even a seven-point loss in these circumstances will send Waterford to the All-Ireland series.
In addition to a six-point win, Tipp need a points difference swing of +14 vis a vis Waterford.
Play-off potential?
The bar to clear for a play-off to be required in the championship round-robin is particularly high - but it's not entirely out of the question this weekend.
Should the three-way tie occur, the regulations say we go to (i) score difference (ii) highest 'total' score for (iii) highest total goals for (iv) lowest total goals against.
If two teams among the three-way tie can't be separated by any of these criteria, then we're into a play-off.
That could happen this weekend if, say, Cork lost 2-24 to 2-22, while Waterford lost 1-24 to 2-17. In such a scenario, Cork and Waterford couldn't be separated under any category. Head-to-head has already been discarded in the three-way scenario and so a play-off is required.
Tipperary, having already conceded eight goals are highly unlikely to be dragged into this scenario. But then that whole scenario is unlikely. And the GAA would probably wish to do without it.
LEINSTER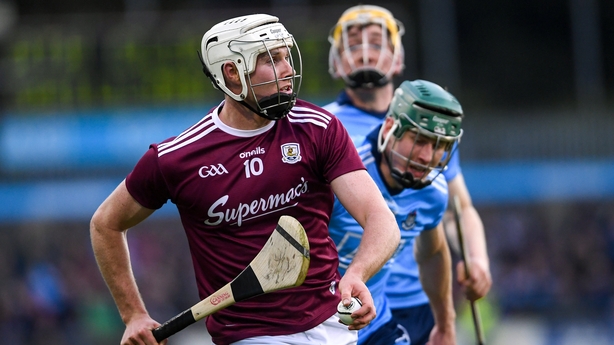 It may not be as convoluted and dramatic as the last round robin campaign in 2019, but there's plenty in play in Leinster.
Galway - worst case scenario already avoided
Galway have already avoided the sickening fate which befell them in '19, when they were eliminated in a four-way tie on five points after a particularly madcap round robin finale.
The lopsided win over Laois ensured their progression from the province even before any other games were played last Saturday evening.
The only outstanding issue for them this weekend is whether they're headed for a Leinster final or not. Bob O'Keefe may not occupy a hallowed place in Galway hurling folklore, but they might want to add a fourth title since joining the province in 2009.
A win or a draw at home to Dublin - against whom they've had a curiously poor record in recent years - will assure them of top spot in the standings and a provincial final berth.
The only combination of results that will deny them a provincial final place are wins for both Kilkenny and Dublin. In that case, it'll be third place for them and an assignment against the Joe McDonagh runners-up.
Best case scenario: If Henry was particularly keen to avoid Cody tension again, he could do with KK losing/drawing and Galway could put their feet up. Otherwise, a win and a crack at Leinster would do.
Doomsday scenario: Worst that can happen is third.
Kilkenny - not entirely out of the woods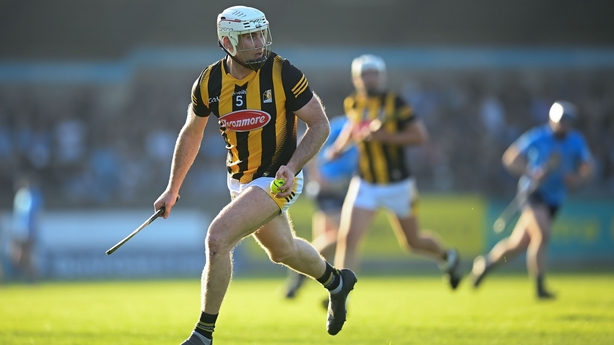 Again, simple enough here. Kilkenny, despite grinding Dublin into the dirt once again last weekend, could yet be eliminated before the All-Ireland series.
If they lose at home to Wexford and the Dubs avoid defeat in Salthill - a win or draw will suffice for Mattie Kenny's charges - then Kilkenny will fall to fourth spot, losing out to Darragh Egan's side on the head-to-head.
If both Kilkenny and Dublin lose on Saturday - resulting in a three-way tie on six points - then KK will almost certainly (we can take out almost) be in the Leinster final, their points difference being unassailably better than both Wexford and Dublin.
The only realistic way they could wind up in third spot is through a draw with Wexford, combined with a Dublin win in Salthill. In that case, Galway would beat them to the Leinster final berth via the head to head.
Best case scenario: Another resounding win over Wexford, possibly combined with a Dublin win out west so Cody can avoid the Shefflin melodrama. Although scrap that, he probably doesn't care either way.
Doomsday scenario: Wins for Wexford and Dublin at the weekend and Kilkenny, incredibly, are out of the championship and the dissension within the county - it occasionally surfaces - will grow louder.
Dublin - vulnerable to points difference sting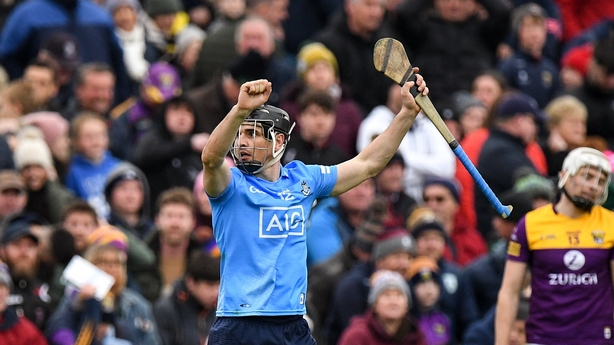 Notwithstanding Saturday's horror-show, Mattie Kenny's side are still tipped to survive the province, though their dramatically poor points difference (for a team who've won 75% of their matches) still leaves them vulnerable.
So long as Wexford don't pull off a famous victory in Nowlan Park, the Dubs will be safely through to the next phase.
Even if they do, then a draw or better in Salthill will still get Dublin through to a Leinster decider, sensationally eliminating Kilkenny in the process.

However, a Wexford win in Nowlan Park, combined with a Dublin loss in Salthill, and it's curtains for the capital.
The three-way tie on six points will assuredly eliminate them on points difference - unless Wexford's winning margin is 70 points (aka, not possible).
Dublin's narrow-ish wins over Laois, Westmeath and Wexford, combined with their heavy loss at the weekend have left them with a negative points difference (-6), miles behind both Kilkenny (+55) and Wexford (+26).
Best case scenario: A nourishing win in Salthill, possibly combined with a Wexford win - so they don't have to play Kilkenny again.
Doomsday scenario: The unpleasant shock of Wexford victory in UPMC Nowlan Park will do for Dublin, if they fail to do their job in Galway. Despite Sutcliffe's heroics and the win in the south-east, they'll be gone. Mattie Kenny might decide he's done enough there as well.
Wexford - still in their hands despite it all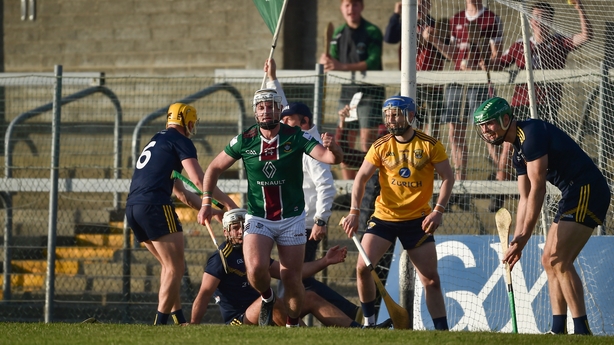 No complication here whatsoever. A win for Wexford will guarantee their survival. Anything less and they're eliminated.
As explained above, a Wexford victory in Kilkenny will send them through. If that occurs alongside a Dublin result in Salthill (win or draw), then the Cats will be eliminated. If it occurs alongside a Dublin loss in Salthill, then the Dubs points difference will doom them.
If the Yellowbellies do manage to progress, it will almost certainly be in third spot, unless they somehow win by 15 or more in Kilkenny, not a realistic proposition. At this stage, weary cynics in Wexford probably regard any sort of win as not a realistic proposition.
Best case scenario: A win is a win is a win. They don't care beyond that.
Doomsday scenario: Getting hockeyed in Kilkenny would complete a deeply dispiriting championship campaign after all the promise of spring.
Relegation battle
We needn't detain ourselves too long on the relegation 'permutations', if you can call them that. Whoever wins survives, a draw will be enough for Westmeath.
JOE MCDONAGH CUP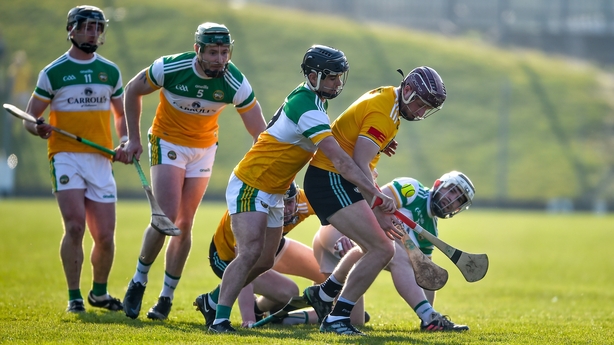 Three way battle for final spot
Antrim have already booked their final spot, running up an extraordinary tally of 7-29 in Navan last weekend in their fourth win from four.
Offaly are in pole position to join them after edging Kerry in a dizzying encounter in Tralee last weekend. However, Kerry and Carlow are also in the mix.
Offaly host Carlow in Tullamore, while Kerry are away to already qualified Antrim.
A draw or a win will be sufficient for Offaly but a loss will doom them. If Carlow win in Tullamore they will beat Offaly in the head-to-head - provided Kerry don't win in Antrim.

Should both Kerry and Carlow win at the weekend, we'll have a three-way tie in second spot, with Kerry unquestionably in the dominant position.
Their heavy wins over Carlow and Meath have given them a points difference of +40, compared to +16 and +14 for Offaly and Carlow respectively.
Of course, that's all a big if. Though we're in the business of permutations and not predictions, we will note that on form, Carlow shouldn't be a match for Offaly this weekend. But far stranger things have occurred.
Relegation: Meath, with a points difference of -90 from four matches, have endured a miserable campaign in the second tier. Technically, they still have a chance to avoid relegation if they beat Down in Ballycran on Saturday, though on form, it doesn't seem all that likely.
We need your consent to load this rte-player contentWe use rte-player to manage extra content that can set cookies on your device and collect data about your activity. Please review their details and accept them to load the content.Manage Preferences
Listen to the RTÉ GAA Podcast at Apple Podcasts, Soundcloud, Spotify, or wherever you get your podcasts.