At the start of the season David Herity decided there would be no big targets set and no big spiel delivered to his Kildare hurlers.
Despite relegation from the Joe McDonagh in 2021, Herity had been given another three years in charge of the county senior team, but a tough league campaign in Division 2A awaited where strong sides like Down, Kerry, Westmeath, and Carlow would provide the opposition.
Without the Naas contingent, who were club-tied until mid-February after their successful All-Ireland club intermediate campaign, the road in front of Herity's men was tough.
"It was, and the key message from the very beginning was just about getting our group together," Herity tells RTÉ Sport.
"We were without 12 Naas players at the start. It was very much facing into an unknown season in Division 2A. We started that with essentially half a panel.
"It was survival mode at that point, and we realised that we really had to use a full squad and give all of them a chance. At training I was able to tell each player who was there that they would start games in the Kehoe Cup and the league, regardless of when the Naas lads came back.
We turned all of that into a positive too. The Under-20s and ourselves started working closely together
"They knew then that they would have game time and it was very simple. Work hard and get your chance. And try to take it. There were days like the very start of the league when we only had 13 players and we had to draw from the Under-20s. But we turned all of that into a positive too. The Under-20s and ourselves started working closely together.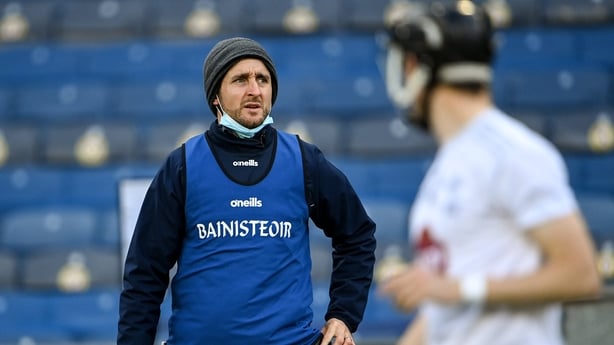 "Lads got games. They saw that if they worked hard there was field time. In turn, we saw young talent that will be coming through and that's a good indicator for the future," added Herity (above).
"There was one stage when we were down 19 players from our regular squad – 12 from Naas and seven who were out injured. That was against Meath in the Kehoe Cup. So, we had to fill the panel up with Under-20s that day. That's the reality of it."
But Herity got a first-hand view of what was coming through the ranks and he and Under-20 manager Eoin Stapleton worked very closely, interchanging players for various sessions. When the Naas contingent returned some of those who didn't make subsequent match-day squads were able to get quality training time with the Under-20s.
"Good communication helps," Herity says. "The last two years have been about developing the players coming through. For Kildare to close the gap we need a second team ready to keep the conveyor belt turning. The Under-20 set-up is well coached and managed and have excellent mentors who make sure there is good cohesion between two panels."
Ultimately they held their place in 2A.
Herity has found full backing from the county board.
"There were seven changes on the backroom team this year and the board didn't question any of them, even after relegation," he says. "We made changes in the area of video analysis, opposition analysis, sports psychology and performance, and other areas and we brought in seven new people as we had lost some members. The board gave full backing and even when we were relegated there were no cuts and that was brilliant to see."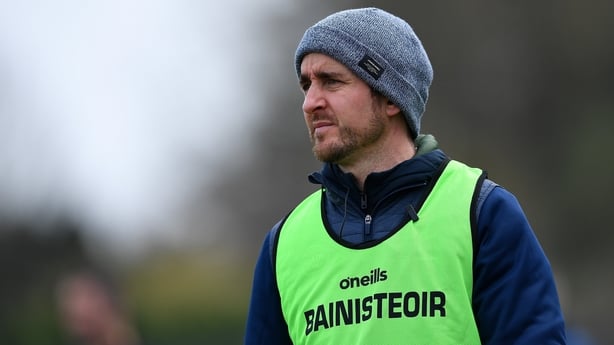 In the Christy Ring Cup series, they stand unbeaten ahead of Saturday's final against Mayo.
They played five games and won them all. They are strong favourites against Mayo, but Herity says there will be no slipping into any comfort zone.
"It's all about development and progression," he states. "All 35 players on the squad got game time this year, nine lads came in and started last weekend. A lot of debuts were made and while the loss of Naas players was a curse at the start it had now led to a hugely competitive panel with fellas fighting hard to make the 26 and the 15.
"All throughout we have kept things as simple as possible. We had to. 11 players moved on from last season and this year our schedule had 14 games in 19 weeks.
"We told the players that opportunities would be there, and they would get out of it what they put in and I think we have kept our end of the bargain. The final now is about turning up, putting in a performance, driving each other on and hoping the development continues."