In a year with contrasting highs and lows, Westmeath hurling manager Joe Fortune acknowledged the enormity of claiming a draw against Wexford in the Leinster championship.
Having won the Kehoe Cup and Division 2 already this year, Westmeath were not short on confidence heading into the championship, but they were also realistic.
Few expected them, and Laois, to challenge Dublin, Wexford, Kilkenny and Galway for a top-three spot in the province and that was how results have played out.
Both counties were winless from three outings with a sober looking points differential. The O'Moore County went under to Galway by 22 points, but at Cusack Park, the home side kept plugging away against an out-of–sorts Wexford and struck late on to claim a famous draw.
In the fifth minute of stoppage time, veteran Westmeath substitute Derek McNicholas got the vital touch after Wexford netminder Mark Fanning was unable to deal with a delivery into the goalmouth from another sub, Kevin Regan.
"It's a really special day for Westmeath people. You heard them there at the end, they really drove us on," the Wexford native told RTÉ Sport.
"I can only commend the group.
"In the circle (post-match) we said we have to go down to Laois in O'Moore Park next Saturday.
"Performances like this are great and it's a special day for Westmeath people, but we need to go down to Laois and make sure we get a result there as well," Fortune added, in reference to the final round clash where both sides will look to preserve their Liam MacCarthy Cup status.
Fortune also singled out long-serving McNicholas for his contribution.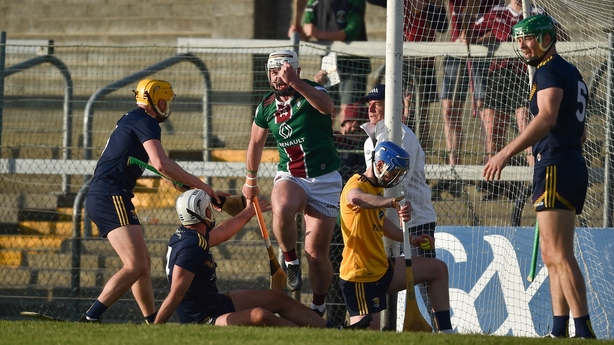 "What a stalwart for Westmeath hurling he has been. I still think there is so much more in him to be honest with you.
"When he came in, he had that bit of composure and class that we needed up front.
Competitive for large periods of the defeats to Kilkenny and Dublin, the 26-point loss to Galway was cause for reflection and introspection.
To many on the outside, it confirmed the suspicion that the gap between the top-tier teams and chasing pack is growing wider. But the management team and playing group never lost confidence in what they could achieve.
I am a proud Wexford man, but I'm proud to be a Westmeath manager today
"We had a dark day down in Galway. It's funny that on days like that, the phone doesn't ring, nobody wants to see you or talk to you.
"The group was always solid. We knew we were working hard. They put in a performance today and I think we deserved the draw.
"I am a proud Wexford man, but I'm proud to be a Westmeath manager."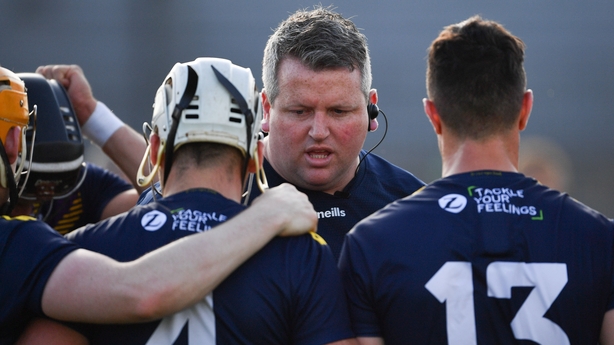 Wexford manager Darragh Egan refuted the suggestion that complacency was the reason his team failed to pull away, instead pointing towards his sides shortcomings in front of the posts.
"We knew coming up here it was going to be a savage battle," he said. "We just didn't give ourselves a platform to go on and win the game. Twenty-one wides, that's just not acceptable at this level.
"We didn't show any clinical nature at all. We kept them in the game We went four points up in the second half and just couldn't push on and hit some very bad wides."