As was apparent in the latest RTÉ GAA podcast, Cork fans are getting it from all directions this summer. 2022, so far, is turning into a kind of anti-1990.
Neither hurling nor football are providing any joy for Rebel supporters. The hurlers have flopped on the canvas in the Munster round robin and they never held any hope for the footballers to begin with.
But they weren't about to let Sean Cavanagh's comments on The Sunday Game slide.
The Tyrone great had little time for the upbeat moral victory talk coming out of Cork and was quick to remind them of the grim bottom line.
"I don't really buy in to this morale-boosting, they put in an effort," he said. "Look, they lost by 12 points to their bitter rival."
The slightly peevish verdict on a patched-up, inexperienced Cork side giving the All-Ireland favourites their full of it for 50 minutes was bad enough.
But it was the follow-up that really riled them.
"They made a big hullaballoo about bringing the match to Páirc Uí Rinn in the first place because they knew they'd get destroyed in a wide-open Killarney."
"Maybe for a young team, a Tailteann Cup would be a better place to develop. I wouldn't give them massive hope going in the back door." - Seán Cavanagh does not subscribe to the theory that Cork can take confidence from their display against Kerry. #GAA pic.twitter.com/oMAR3ce6GM

— The Sunday Game (@TheSundayGame) May 8, 2022
Cavanagh left himself wide-open with this one.
The inference was clear and offence was taken. 'Tight pitches' are the domain of spoilers and mullockers. The small dimensions better facilitating their favoured tactic of wrapping the speedy, skill-men on the other team in a clammy bear-hug for 70 minutes. Plus injury-time - of which, there'll be plenty if they're doing their job right.
We know that coaches in all codes have long preached that it's the job of attackers to create space and it's the job of defenders to condense it.
Since poor-to-middling teams tend to find skillful, stylish attackers harder to come by than they do big awkward stoppers, then it stands to reason they would prefer pitches where the space is rather easier to condense.
Hence the 'tight pitch' is more to the underdogs' liking. It's the 'wide open spaces' that they fear.
It's a jibe that sat especially badly with the Cork support seeing as they've never readily embraced the underdog tag - not even against Kerry in football.
Cork supporters quite reasonably pointed out that if this was their plan, it was somewhat misguided given that the pitch in Páirc Uí Rinn is by all accounts bigger than the field at Fitzgerald Stadium.
According to available info online, the pitch at Páirc Uí Rinn is 144 metres long and 88 metres wide. The playing surface in Killarney is likewise 144 metres long but 82 metres wide.
If the agoraphobic Cork defenders were in flight from open spaces, then Páirc Ui Rinn didn't offer them any kind of refuge.
It's not just football where the 'tight pitch' accusation is riling folk. A well-known former Clare hurler recently objected to the portrayal of Cusack Park in Ennis as a small pitch by certain outlets/people. His objections are even better founded that the Cork crowd. The field in Ennis is literally the maximum size allowed for a GAA pitch - 145 metres long and 90 across. The minimum, as per the rulebook, is 130 x 80m.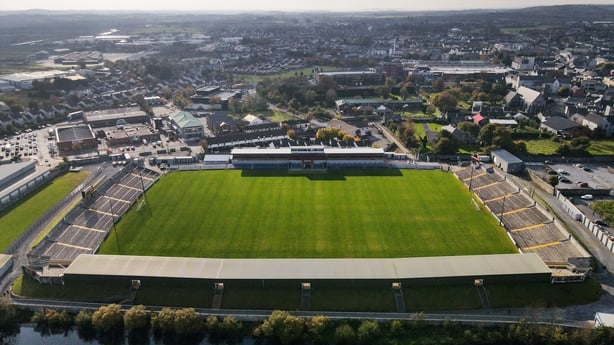 The irritation was palpable. People, unless they're from Tuam or a hurling person from Offaly, are surprisingly protective of their current county ground. The emotional words of the Bull McCabe to the priest come to mind.
"It's my field. It's my child. I nursed it. I nourished it. I dug the rocks out of it with my bare hands and I made a living thing of it," he said, tears gathering in his eyes. The Bull probably would have baulked at selling the naming rights to it but that's another sore point.
No loyal supporter wants to see their sacred turf, their 'spiritual home' derided as a pokey little postage stamp not fit for expansive, fluid football or hurling.
Hurling people, of course, have their own issues with 'tight pitches' which relate to how far the modern player is hitting the ball. We can recall Babs Keating, on RTÉ Radio 1 years ago, lamenting that O'Moore Park was far too small to be playing hurling on. He presumably got little joy out of Enda Rowland landing a free from his own 21 against Dublin three years ago.
Golf course designers spent the 2000s Tiger-proofing their layouts. The GAA are going to find it harder to Enda-proof their venues given that there are usually stands and terracing in the way. But we don't want to get bogged down talking sliotar weights again.
Semple Stadium - or FBD Insurance Semple Stadium to give it its new title - is revered as the ideal hurling field. Needless to say, it is famously wide and open. The pitch in Thurles is the maximum size allowable - along with Ennis, Salthill, Ballybofey, Hyde Park, Roscommon and O'Connor Park in Tullamore.
In Cavanagh's defence here, the 'tight pitch' moniker is not often taken literally.
In common parlance, a 'tight pitch' is not a pitch whose dimensions are smaller than most pitches, as a literalist or 'the man from Mars' might assume it.
It is safe to conclude that no one in a pundits' chair who uses this well-worn phrase has paced out the steps on any of these pitches.
A 'tight pitch' is merely a synonym for a field (of any size, really) in a small, pokey venue that is home to traditional underdogs. The actual size of the field is neither here nor there.
The surrounds are relevant also. A tight pitch, in our imagination, is usually surrounded by a facility that is - to use the official euphemism - in need of an upgrade. We're picturing a rickety shed stand built to the 1970s standard, with pillars blocking the view of half the patrons and terracing on the other three sides. Or even some old fashioned grass banks at a few venues.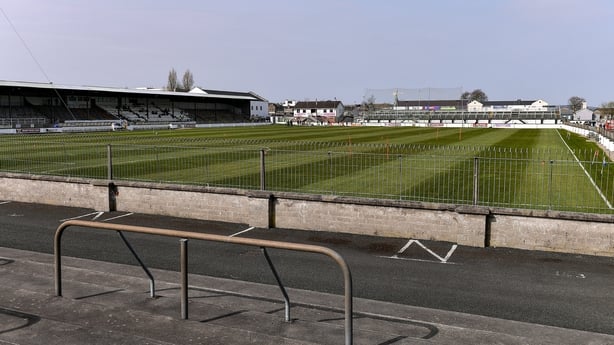 Camera angles likely form part of the illusion here as well. One of the reasons the old Highbury looked so small was because the cameraman seemed to be stationed not far above ground level. A pitch usually looks bigger from the bird's nest.
The archetypal tight pitch is of course St Conleth's Park of Newbridge. It's certainly in need of an upgrade. Although such was the level of militancy in the air in 2018, we got the sense that Kildare fans would now be against renovation out of spite. Newbridge is one venue where the stereotype is borne out.
From the available info, St Conleth's Park houses the smallest field on the inter-county scene - just 135 metres long and 80 metres wide, slightly smaller than Navan's Páirc Tailteann which is 87 metres across. No wonder Clifford and co found the environment so suffocating in damp conditions on the opening weekend of the league...
Pitches - where are the wide open spaces?
Semple Stadium - 145 x 90m
Pearse Stadium - 145 x 90m
Cusack Park (Ennis) - 145 x 90m
Dr Hyde Park - 145 x 90m
O'Connor Park - 145 x 90m
Ballybofey - 145 x 90m
Croke Park - 145 x 88m
Nowlan Park - 145 x 88m
Dr Cullen Park - 145 x 87m
Aughrim - 145 x 86m
Brewster Park - 145 x 83m
Páirc Ui Rinn - 144 x 88m
Páirc Ui Chaoimh - 144 x 88m
Fitzgerald Stadium - 144 x 82m
Athletic Grounds - 143 x 88m
Breffni Park - 143 x 86m
Markiewicz Park - 142 x 90m
Clones - 142 x 87m
Páirc Sean Mac Diarmada - 142 x 87m
Wexford Park - 142 x 87m
O'Moore Park - 142 x 86m
Healy Park - 142 x 86m
Walsh Park - 142 x 80m
Parnell Park - 141 x 82m
Cusack Park (Mullingar) - 140 x 82m
Glennon Brothers Pearse Park - 138 x 88m
Celtic Park - 138 x 84m
Gaelic Grounds, Drogheda - 138 x 83m
Páirc Elser - 138 x 81m
Gaelic Grounds - 137 x 82m
MacHale Park - 137 x 82m
Páirc Tailteann - 135 x 87m
Newbridge - 135 x 80m
We need your consent to load this rte-player contentWe use rte-player to manage extra content that can set cookies on your device and collect data about your activity. Please review their details and accept them to load the content.Manage Preferences
Listen to the RTÉ GAA Podcast at Apple Podcasts, Soundcloud, Spotify, or wherever you get your podcasts.
Watch Waterford v Cork (2pm) and Clare v Limerick (4pm) in the Munster Hurling Championship on RTÉ2 and RTÉ Player from 1.15pm on Sunday, with live blog on RTÉ.ie/Sport and the RTÉ News app and commentary on RTÉ Radio 1