There is no doubt whatsover that if you are in the Tipperary camp now, things are hard. From the outside looking in, you would often wonder do players know what's going on on the outside, do they hear the talk, or are they solely in the bubble?
The answer to that question is, you do hear things. In this day and age, with social media especially you see things. Remember, players are in college, meet up with buddies and have jobs to go to.
Generally, on a daily basis you are going to be meeting people. And as much as you might want to keep yourself to yourself, it's very hard.
Obviously everybody knows the players that are missing this weekend for Tipperary for a whole host of reasons, and that will be the talk going into the game, and that is exactly what the players will have to listen to.
The conundrum is, will it seep into the mind and affect them, or will they be able to block it off totally?
But if we go back a step, to 17 April, when Tipperary had to go down to Walsh Park and try to overcome Waterford, nobody gave them a pup's chance, me included.
Bar a 15-minute spell in the second half, Tipperary were every bit as good as Waterford that day, and brought them right down to the wire. They played great hurling, worked very hard and very, very easily could have got a result down there.
Of that team that started, Jason Forde is going to be missing from that forward line, as is Conor Bowe. Jayo was taken off after 59 minutes and didn't look like himself at all, while Conor Bowe was whipped at half-time.
Dan McCormack came on after 44 minutes and made a big impact, and he will probably start again this weekend. John McGrath only came on with four minutes to go and didn't really have much involvement in the game, so while he will also be missing, on that day in question he had no impact.
Ger Browne could well start this weekend, and he scored 1-03 off the bench against Clare. The big one for me is who will they put full-back now that James Quigley is gone, and Brian McGrath didn't cover himself in glory when he came on the last day.
Craig Morgan has been top class and I would maybe suspect he would pick up Aaron Gillane, while Cathal Barrett will pick up one of Kyle Hayes or Seamus Flanagan if they were to start, or indeed Graeme Mulcahy.
All in all, two out of the three full-back line for Tipp would fancy their chances on at least coming out 50/50, while the last unknown is the tricky one. If I am a Tipp man this weekend though, the big worry is - will I see the Tipp who rattled Waterford on day one, or will I see the Tipp that looked at sixes and sevens against Clare on day two?
If we see day one Tipp, who bring the same work and effort, then I think it will be closer then people may think. If we see day two Tipp, then things could get nasty for them.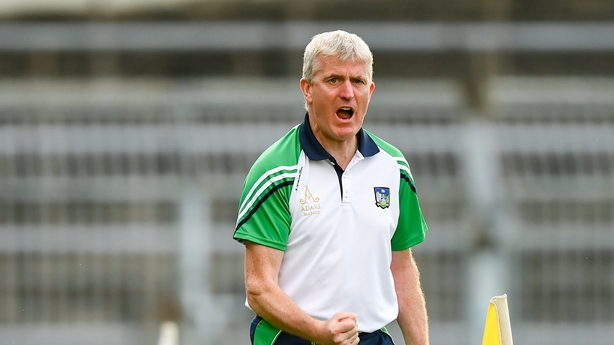 But if I am a player inside them four walls, I am saying to myself, I do not care who is missing, who is here is what we have and we have to do the job that's required.
Limerick's injuries are the big talking point, but it's not as bad as what might be feared. While Cian Lynch is obviously gone for the rest of the Munster championship, Kyle Hayes and Seamus Flanagan should be back in the picture for this weekend. If not starting, then possibly be introduced at some point.
That only leaves you with Cian and long-term injury Peter Casey missing, but two significant losses all the same.
Limerick will know that if they win on Sunday, they will be Munster final bound with a game to spare against Clare. Knowing John Kiely and his approach, he will be aware that the talk of Tipp being under pressure and missing key players could potentially seep into the Limerick players' mindset, which could throw up an under-par performance. But one thing is for sure he will not let that happen.
A principal in Tipp, living on the Tipp border, and getting involved with Limerick in a management capacity because of Tipp, he will ensure that the Limerick boys will be ready for road.
In 2009, when Limerick were hammered by Tipperary, John Kiely stood in the Hogan Stand in the aftermath and decided he wanted to do something to ensure that Limerick didn't see these days ever again.
In 2010 he became Limerick intermediate manager and every year from then until now, he has been involved in a Limerick side.
According to the bookies, Limerick will win this game by nine points. If it is Tipp day one, it could be slightly less, if it is Tipp day two, then it could be considerably more.
We need your consent to load this rte-player contentWe use rte-player to manage extra content that can set cookies on your device and collect data about your activity. Please review their details and accept them to load the content.Manage Preferences
Listen to the RTÉ GAA Podcast at Apple Podcasts, Soundcloud, Spotify, or wherever you get your podcasts.