Kildare's scoring spree in the Christy Ring Cup continued as they racked up a huge 3-35 tally in a 21-point win over London in Newbridge.
David Herity's side hit 5-26 against Mayo last week, and their tally was three points higher as they took control of the group with a 3-35 to 3-14 win.
The first half was a dramatic affair as London's first two scores were goals – the first coming via a Mayo player before Jack Goulding put them 2-00 to 0-01 ahead after just five minutes.
Kildare bounced back in emphatic fashion, out-scoring the visitors 0-17 to 0-05 between there and half time. James Burke continually punished London with his free-taking while Gerry Keegan, Brian Byrne, Cathal McCabe, Paul Dolan and Shane Ryan were others to get on the scoresheet.
London's cause was also hampered by a red card picked up by Paddy McNaughton before the turnaround as they trailed 0-18 to 2-05.
Jack Sheridan ended the game as contest with a Kildare goal on the resumption and the same player added another soon after to put Kildare 2-22 to 2-09 ahead.
Mark Delaney added a third goal for Kildare with London finding the net for a third time in the final moments.
Mayo responded to that round one hammering at the hands of Kildare with an impressive 0-26 to 2-10 win over Wicklow in Aughrim.
Derek Walsh's side had conceded an eye-watering 5-26 against the Lilywhites first time out, but their reply was exactly what their manager would have been looking for.
Eoin Delaney opened the scoring for the visitors and they grabbed the first four points of the game with Joe Mooney, Shane Boland and Keith Higgins all finding their range before John Doyle got Wicklow off the mark from a free.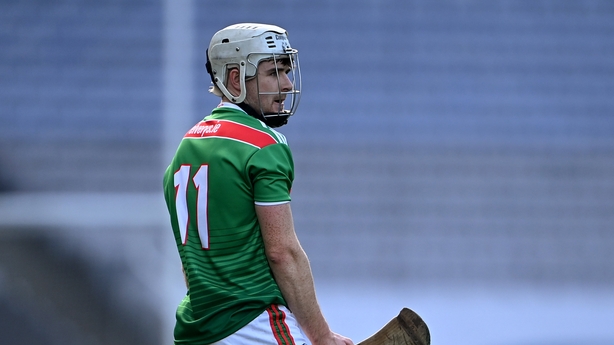 Boland and Doyle continued to trade scores before another Mooney effort had Mayo 0-13 to 0-07 ahead at the break.
An Eoin Kavanagh goal early in the second half gave Wicklow hope, but Mayo responded to that setback with a raft of points while James Byrne was also dismissed for the hosts.
Another Kavanagh major brought Wicklow back within seven points late on, but a man down and with time against them, it was never going to kick-start a revival.