Chrissy McKaigue's heart hungers for football and hurling glory but his head tells him a singular focus is more productive.
Derry's dual dynamos Slaughtneil lost the county football final to Watty Graham's, The Glen last month but had already made it nine hurling titles on the trot.
On Sunday, they face Ballycran of Down in the Ulster final, where they can win a fourth provincial crown in five seasons.
"A county football final defeat is never good, irrespective of the opposition," the Oak Leafs star tells RTÉ Sport.
"The manner of the performance, and the defeat in the final to Glen who are our nearest rivals... It wasn't a good defeat. We just accepted that we weren't good enough, and that we didn't have to wait until next year to get ourselves back up and running - the hurling could be the vehicle to do that.
"In sport, defeats can come at the right time, and it can spur you on for different things. There's a bit of hurt there, and it's translating into the hurling at present.
"If you ask me would I rather be fighting on both fronts in Ulster - hurling and football - I would say absolutely, yes. But, logically, it is much easier to focus on one.
"It certainly gives you a chance of performing better. I do think hurling is more difficult than football, we play more football throughout the year and hurling is a very technical game.
"A lot of the Ballycran boys are hurlers only and are coming off a year of hurling with their county team. We don't have as many players in that situation so we're very lucky to have had the last number of weeks to prepare from a hurling perspective with no distraction from a football perspective.
"We have put everything into the hurling."
It has been a vintage year for dual clubs, with Loughmore-Castleiney (Tipperary), Kilmacud Crokes (Dublin), Naas (Kildare) and St Eunan's (Donegal) all securing senior football and hurling doubles.
"It's great to see clubs around the country embracing the dual aspect because I still think it's very much possible to compete from a dual perspective at club level," says McKaigue. "It's a very different conversation at county level.
"I think every young person growing up in GAA should aspire to play as many codes as possible and clubs should try their best to facilitate that.
"When you see that and how many people around the country gravitate towards that and see how great it is, they (Loughmore) certainly earned a lot of respect and plaudits this year."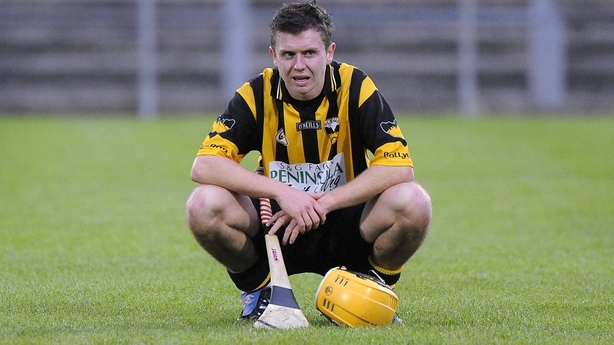 Down champions Ballycran were the last team to defeat Slaughtneil in Ulster, back in the 2018 semi-final. McKaigue and Co have not forgotten.
"We were beaten comprehensively by them," he admits. "We didn't turn up at all.
"Things happen in championships that can shake you. Ballycran were very good on the day. We have absolutely no qualms about that.
"We have been on the beaten track for a fair while now. The beauty of it is, we have had unbelievably good days as a group and some very hard days. 2018 against Ballycran was a very hard day but it's in the past and all we can do is try to learn from it and focus on the present.
"We'll need to battle and suffer as a team but we'll put our best foot forward and if it's good enough it's good enough."
Slaughtneil are hot favourites. Not least because they were battle hardened with a win over Antrim champions Dunloy last weekend. Meanwhile, Ballycran have only had challenge games in the seven weeks since regaining the county title.
"You can play all the challenge games and in-house games you like, but when you don't have the intensity of a championship game under your belt it's difficult," says Crans veteran Conor Woods, who was named on the Joe McDonagh Team of the Year.
"Seven weeks is tough. People may say we're coming fresh into the final, but, if I'm honest, I would probably prefer to be here after playing a semi-final. It's unfortunate that there are only three teams in the Ulster senior championship.
"As a player it's hard to know where you're at and for the management too because players go in and out of a bit of form so it's hard for them to see exactly where we are.
"When we were playing the county championship and had matches week on week it was brilliant as a player because you know exactly where you're at. If you're confident you know it's going well and if there's anything you need to work on you know exactly what to do."
An evolving Ballycran panel only has seven or eight players remaining from the team that beat Slaughtneil in 2018 but Woods (32) is hoping to finally taste provincial glory in what will be his fourth Ulster final, as it will for goalkeeper Stephen Keith, Sean Ennis and Michael Ennis.
"We have a good mix in the team now but there's been a lot of change for us this year," Woods says. "A lot of the guys would have no experience of playing in the Ulster Championship. But they're also unburdened and fresh.
"We'll be trying to emulate what took place in 2018, but Slaughtneil are probably in a different place now to where they were in 2018. We're under no illusions how difficult the challenge will be. "We're coming up against probably some of the best athletes in the GAA.
"1993 was the last time Ballycran won and Ulster title and my Dad was actually the captain. That's one thing he has over me, he has that Ulster medal.
"It's something that I probably have always wanted. When you're growing up you want to achieve what the club has achieved and also what your family has achieved.
"It's been an aim of mine to try to get to that level. We're pushing to try to go for it here."