It's fair to say that last Sunday was a demolition job.
The combination of Limerick hitting top form, and Cork being very bad, made the All-Ireland final a bit boring from a neutral point of view.
But from a Limerick point of view, what a sight! I was in the Hogan Stand around the players' family and friends, and to be able to talk about the game being put to bed at half-time was surreal.
To the public eye looking in, it may not be obvious, but for us Limerick people, we are only too aware of the extremely hard work required over the last 10 years to get to this point.
And the hardest working of them all is John Kiely. This journey started for for him in 2010. Since then, be it intermediate teams, 21 teams, or senior teams, the man is on the road.
With two beautiful young girls, and a job as a secondary school principal, how he has balanced family, his job, and probably the busiest role of them all, Limerick manager, is beyond me.
The common denominator for everything he has done over the last 11 years is, quite simply, hard work.
That's it - there is nothing special about it. So what makes Limerick so successful right now?
Well, first of all, following on from what I said about John, the management as a whole are just different gravy. And I'm on about the water boys, to the logistics, right up to the top. There is not one bad egg in the camp.
The coach is what I would consider a psycho - and I mean that in a good way. A psycho about hurling. Hours and hours of reflection, video work, plans, discussions.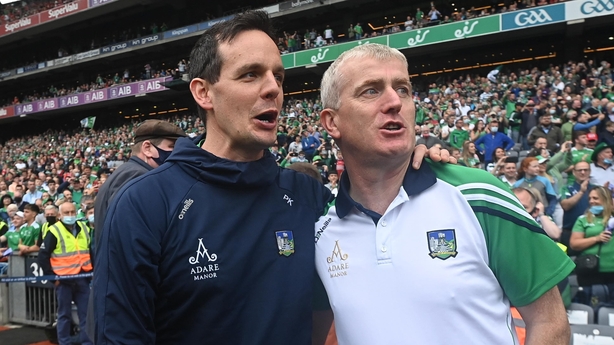 I'd say Paul Kinnerk sleeps with the tactics board to see what he can do to get an advantage - a genius at his work. The county board are top notch also - the secretary has the same amount of respect from the group as John has, and would do anything for the team, while the chairman would ensure that all the players always have what they want.
An academy in place to ensure there is always the highest level of preparation for all the younger generation coming from under-14, right up to under-20.
And within the panel then - 36 lads who have no airs or graces, egos or agendas, and extremely hard working.
All of the above doesn't guarantee you success, but I tell you something it's a fair starting point. How many counties around the country can say the same thing? I'm not so sure there are too many others.
In the recent 18 months since I have left the Limerick set-up, have they improved greatly or have teams slipped a bit? I think Limerick have most certainly improved, no question there, but where are the other teams at? What county would you think are closest to rattling Limerick next year? My answer is Waterford.
As I write this, news is after breaking that Liam Cahill will remain in charge of Waterford. I always liked him as a manager, and my estimation of the man is really after going up. Yes, a very hard thing for him to do, to turn down your own, but that shows loyalty to me.
He seems to think there is unfinished business in Waterford, and with the likes of Paudie Mahony back and Tadhg de Burca they will really be eyeing up next year.
Tipperary, Galway, Cork, Kilkenny, Dublin, Clare and Wexford all seem to have huge work to do. Some of them have to appoint new managers, some of them have to rejig their team, and all that takes time.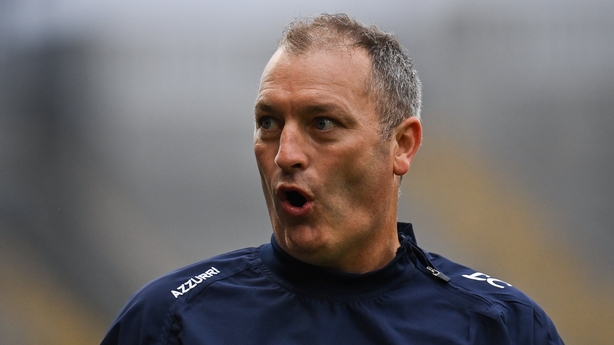 If a new manager comes in it takes a while to trust him firstly, and if he goes with youth that does take time, no question. Limerick have showcased to the country that they are ahead of everybody else, and have cemented themselves as a great team.
But now it's up to everybody to get on their bikes and go about catching them. Looking at them, giving out about them, talking about them won't do anything for anybody. The beauty about sportspeople is we are all driven people, and love to face a challenge. And unless the target in unreachable, or you don't believe it can be done, you have to aim to get there.
Overall, I think the championship had some amazing moments and games. It came a long way from us roaring and balling early doors in the league, and I have no doubt it will be the same next year, as it is every year.
And while the hurling is over for one year, the new year has already started for some counties, as they have to try get their structures in place for the year that is coming.
For us here on the Shannonside, we can enjoy our win and celebrate for another while, as nobody knows what may just be around the corner.
We need your consent to load this YouTube contentWe use YouTube to manage extra content that can set cookies on your device and collect data about your activity. Please review their details and accept them to load the content.Manage Preferences
Listen to the RTÉ GAA Podcast at Apple Podcasts, Soundcloud, Spotify, or wherever you get your podcasts.