Former Limerick hurler Niall Moran believes Davy Fitzgerald got it "badly wrong" with his Wexford game-plan this year.
Wexford bowed out of the All-Ireland SHC at the hands of Clare for the third time in four years on a sunny Saturday at Semple Stadium, with their late rally coming too late.
Speaking to RTÉ's Game On, Moran shared his view on where it went wrong for Fitzgerald's side.
"I think Davy's got it wrong with them. This game-plan, maybe it seems to centre around trying to find a game-plan that nobody else had, whether it was right for Wexford or whether it wasn't right for Wexford," he said.
"They got huge results out of it early doors which at that level of their development as a team, they had players that trusted in it.
"But over the last two or three years, a lot of those players have developed but the game-plans they've been playing hasn't suited them.
"They only pushed up in the end of the league encounter between the two teams when they punished Clare - albeit Clare had 14 men - and the same the last day when they pushed up, they got totally different results.
"I think they missed the boat. I think he got it badly wrong with them this year."
Moran also predicted that Clare will put it up to Cork when the sides meet in the second round of the qualifiers.
"The pressure is on Cork and Clare have produced a few results. If they get Aron Shanagher firing a bit more, Aidan McCarthy's still doing what he's doing and Tony (Kelly) a little bit more out of him than the last day, then they're going to be opposition to be reckoned with too," he added.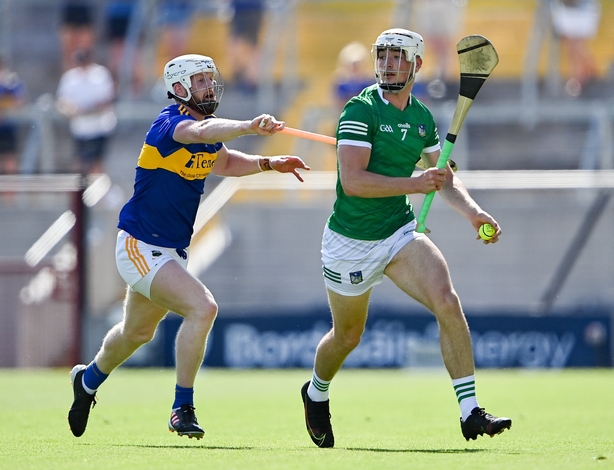 Moran also touched on Limerick's Munster final victory over Tipperary at Páirc Uí Chaoimh, describing himself as astonished by the way John Kiely's reigning All-Ireland winners fought back from a 10-point deficit at the break.
"I've never seen any team from Limerick do that in such a short space of time," he said of the 10-15 minutes after half-time.
"They were phenomenal. What you saw in the first half was Tipp came with a great plan and they were executing it. Limerick came with Plan A but Plan A wasn't working.
"The idea was to get Kyle Hayes into centre-forward, Cian Lynch at centre-back and Will O'Donoghue to wing-back and that was going to be the winning of the game.
"(The management) said, 'Hey, were not doing Plan A right, let's do it a hell of a lot better next half hour' and they just really came with such intensity. Within 10-12 minutes, they had the lead pegged back and there was only going to be one winner."
Moran feels beating this Limerick team is a step too far for this particular Tipperary outfit but feels Liam Sheedy's side do have a big performance left in them before the championship is out.
"If these teams meet again - and it's no criticism of Tipp - I don't think that Tipperary team at this stage of their life cycle will beat this Limerick team at this stage of their life cycle," he said.
"Depends what prerogative he has but I still think it will be a glass half-full for Liam Sheedy."