Okay. We will try take a step back here and put a little perspective on this situation, even if you are from the Banner County.
The hurling world went nuts last weekend when James Owens awarded Tipperary the penalty. For many reasons - one being the fact that Jake Morris would have been quicker slipping out the side gate and heading for a snack box in Supermacs than he would have been heading to the goal.
There is no disputing it was the wrong decision and Owens would be well aware of that now, in hindsight. So let me take you back two years. All-Ireland semi-final v Kilkenny.
Darragh O'Donovan took a side-line, last play, and it went out for a blatant 65. Alan Kelly, the referee, and his officials missed it and that was it - game over.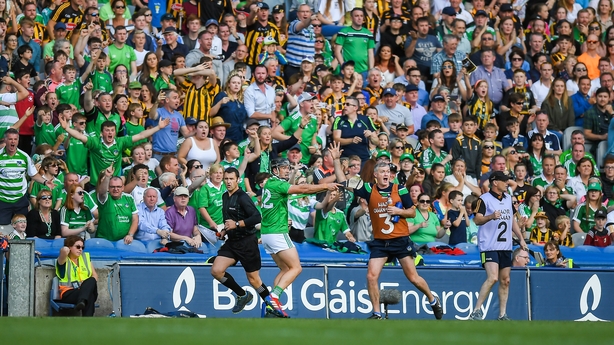 Kelly got the same hammering that Owens is after getting. I for one was fuming at how he and all his officials missed it. On the Wednesday afterwards, myself and a buddy of mine were off to the Galway Races.
As we approached a guard was there waving us in, and who was it, only the bould Alan Kelly. I let the window down and started on him (all jokingly) and not realising there was traffic of about 1km behind me that I was holding up. Kelly told me to quieten down and drive on, again, all in good jest.
I went inside and thought no more and a few hours later, and a few pints later, I was standing outside with a few lads, when Kelly walked by me. We had a great chat. And within about 60 seconds, I realised that he was actually lower then I was about the previous Sunday.
He could not understand how he, or any of his officials missed what should have been a 65. We spoke for about 10 mins and he went off about his business again.
But that day it got me thinking. Firstly, he is a normal lad having to go into work on that Monday morning knowing that every Tom, Dick and Harry will have a go off him about making an error.
He, his family and friends are all on social media probably reading everybody giving out about it, and that goes for every ref across the country. I have a great relationship with referees, or the majority anyway, and once there are zero egos and complete honesty, I have huge respect for what they do.
But there is one thing, for the life of me, that I just can't figure out. In this day and age, with the technology that is there, how have referees not put their hand up and said, 'help!'?
Look how simply Hawk-Eye solved the situation in Croke Park on Saturday between Wexford and Kilkenny?

How long would it have taken someone to radio down to Alan Kelly? How long would it have taken someone to radio down to James Owens?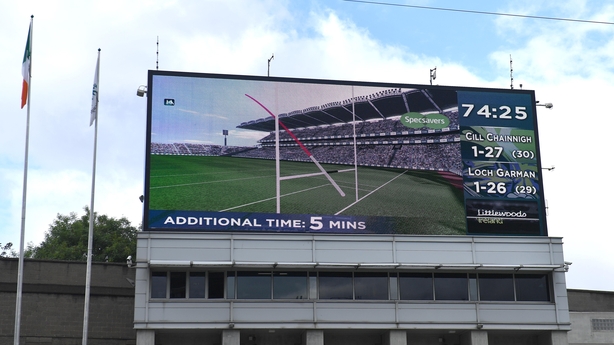 Within 10 seconds, and two replays, we all see what the right decision should have been, so why can't that be told to the referee?
It's actually so easy. I'm not on about the likes of VAR here, which is a shambles - drawing lines to see if your fingernails are in front of the ball - this should only be used for big moments in big games.
We see the pace the game is being played at, we see how far the ball can be hit, how do we expect referees be able to see what's going on 60 yards away?
Prime example being the Aron Shanagher potential penalty in the 69th minute. Aidan McCarthy hit a 60-yard ball into the edge of the square, with Owens right beside him.
Now it's very easy for all of us to say penalty or otherwise, but surely, we must all agree if you are 60 yards away and two lads are pulling and dragging, it is borderline impossible to make a call knowing that you are not 100% confident on what really happened?
So I come back to it: a quick look upstairs and radio down to the referee. Now, don't get me wrong, Owens was in a position for the first penalty call, and there really is no excuse for not making the right call. But all I am saying is, we are quick to give out about things, but why don't we try fixing it?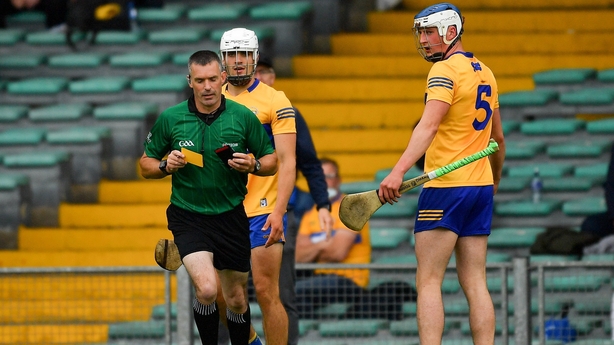 Talk is cheap. I see a committee has been set up to discuss the sliotar, so why can't a committee be set up to look into this?
Teams are training too hard, they put all their lives on hold for this, why should one mistake potentially define their season when there are ways of fixing it?
Even for referees, imagine they knew they had the benefit of talking to somebody upstairs who could see replays? It would take the pressure off them a bit.
I think if you put five or six qualified people around a table, who played the game, or indeed refereed at that level, you would come up with some fairly sharp ideas, fairly quickly.
Personally, I don't think there is anything to lose, where as if it keeps going the way it is, people, have plenty to lose.
We need your consent to load this YouTube contentWe use YouTube to manage extra content that can set cookies on your device and collect data about your activity. Please review their details and accept them to load the content.Manage Preferences
Listen to the RTÉ GAA Podcast at Apple Podcasts, Soundcloud, Spotify, or wherever you get your podcasts.