This evening's clash of All-Ireland champions Limerick and Cork in a Munster semi-final pits together something of goalkeeping royalty.
Rebel rookie Patrick Collins will make his championship bow, while at the other end of the pitch, current All Star Nickie Quaid embarks on his 11th campaign with the Treaty men and his 45th championship outing between the sticks.
The shot-stoppers may be at opposite ends of the inter-county journey, but they are the latest holders of the numbers one jersey in counties steeped in goalkeeping tradition.
Remarkably Cork have started just three goalkeepers - Ger Cunningham, Dónal Óg Cusack and Anthony Nash - in championship hurling in the last 40 years.
The only other man to appear for the Rebels in that period was Martin Coleman Junior, who appeared in a 2008 qualifier defeat to Galway after Cusack was sent off.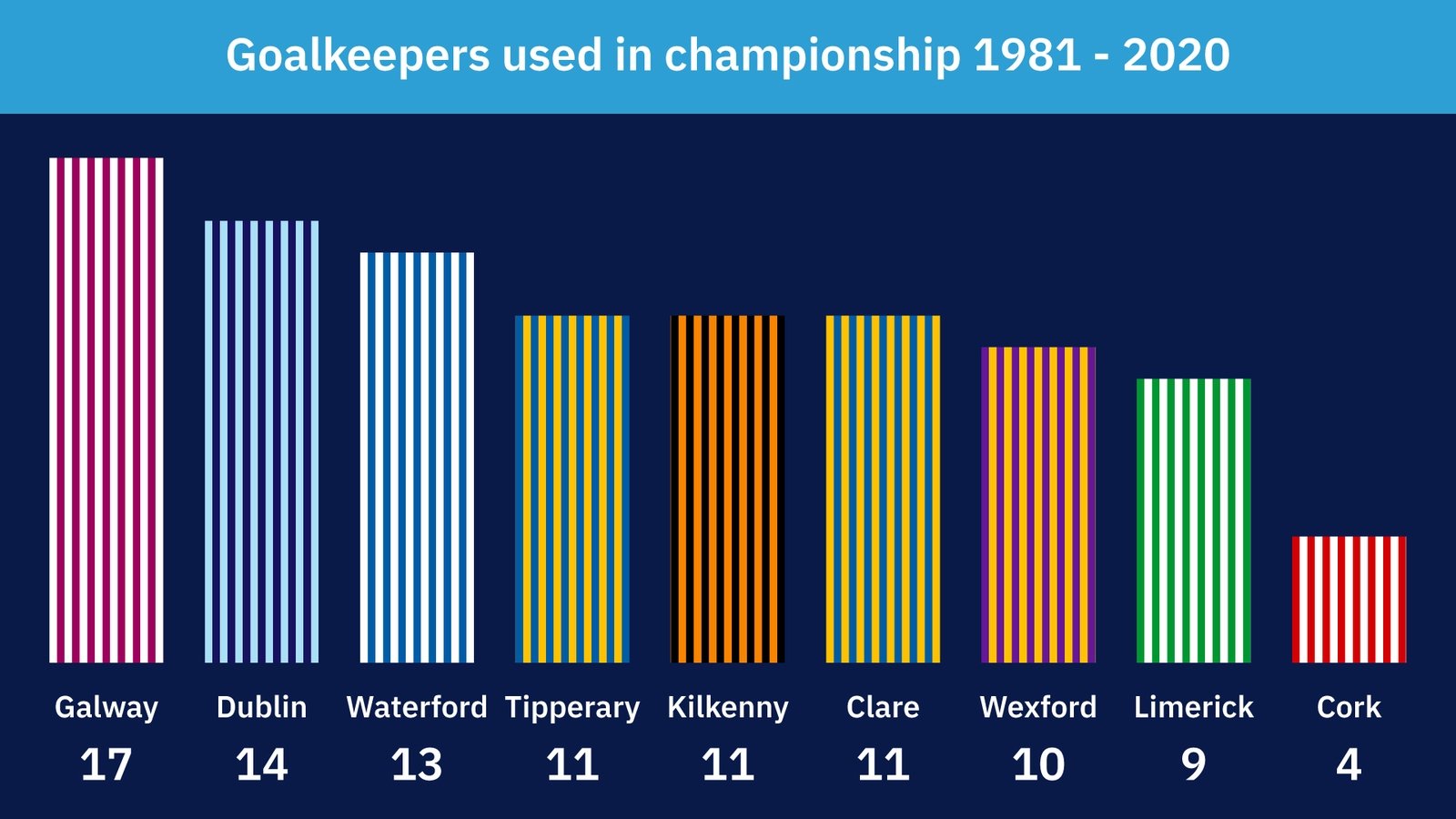 In contrast, Galway have used 17 goalkeepers in the same period, while Clare have used four in the last six seasons alone.
The Cork baton will be passed on to Patrick Collins and in what must be a rare occurrence at inter-county level, Ballinhassig provide both goalkeeping options, with younger brother Ger the back-up choice.
The 24-year-old now follows in the footsteps of some of the most illustrious goalkeepers to ever grace the game.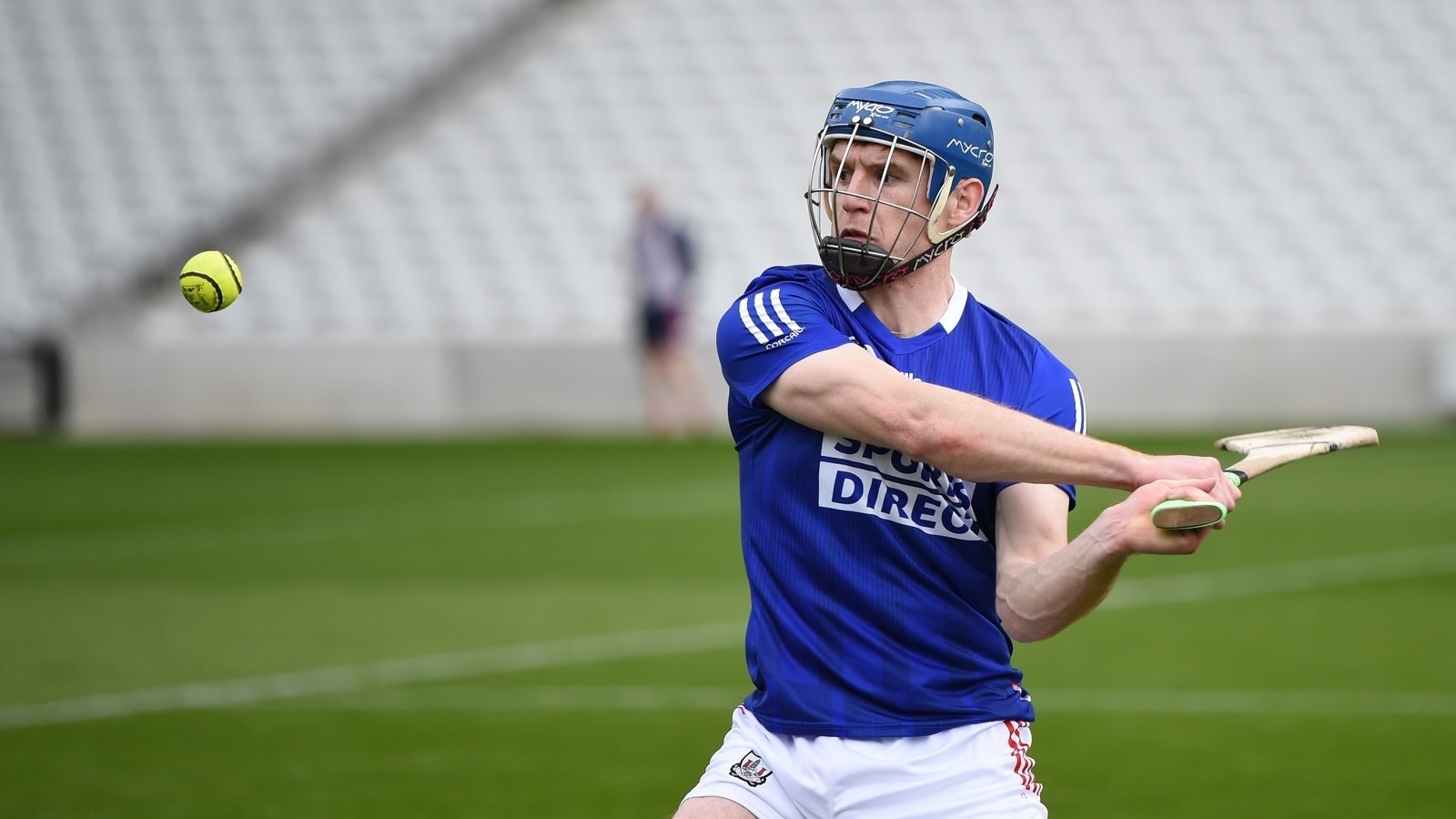 Ger Cunningham, the last goalkeeper to win Hurler of the Year in 1986, bowed out with four Celtic Crosses but despite Cork's ups, and more notably downs, since his retirement in 1998, the position of netminder has never been a source of concern.
Cusack (short puck-outs) and Nash (penalty taking and frees) brought their own unique skills to the table, as well as excellent shot-stopping and precision passing. The pair amassed a century of championship appearances between them, four All-Stars and some big days out in Croke Park.
The Rebels may dine at the top table in the economical use of goalkeepers, but no other county boasts a family connection to the position quite like the Quaids in Limerick.
Nine goalkeepers have appeared for Limerick over four decades of championship hurling, a third of them with the same surname.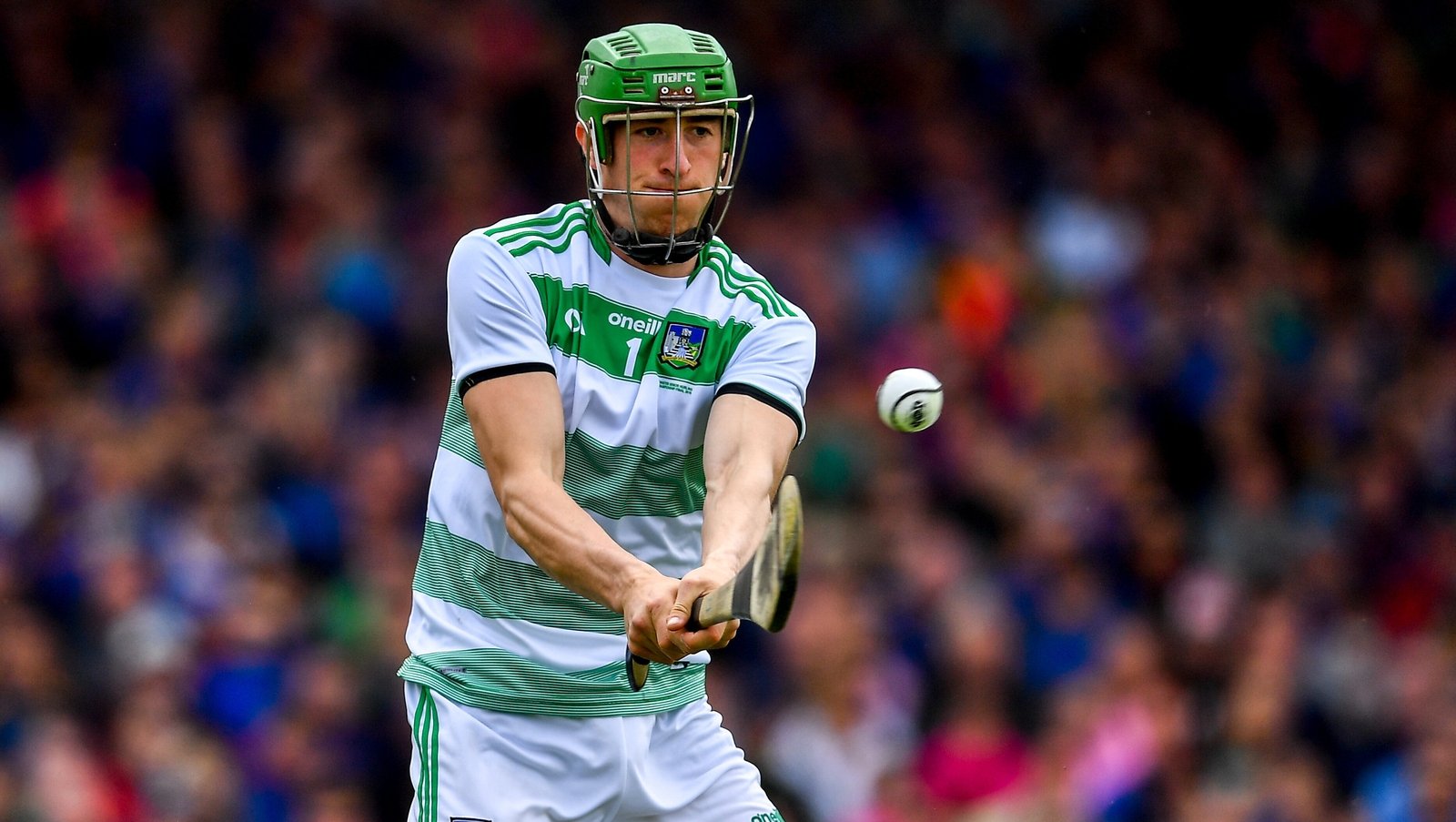 In 31 out of those 40 years, a Quaid has been the last line of the Treaty defence. Nickie's father Tommy played from 1976 to 1993, succeeded by cousin Joe before Nickie made his debut 2010 as a replacement at midfield before moving back to fill the number one jersey a year later.
Timmy Houlihan, currently Quaid's goalkeeping coach in the Limerick set-up and Brian Murray also wore the jersey with distinction, while Albert Shanahan's three years as first choice yielded just three championship appearances.
The perceived wisdom is that as things stand, Nickie Quaid and Kilkenny's Eoin Murphy are the standout keepers in the game at present.
Since 2016, only Stephen O'Keeffe and Tipperary's Brian Hogan have nipped in ahead of the pair in the minds of the All-Star committee, but Quaid has had to bide his time. The 2020 award was the first of his career.
"I know he got his recognition in last year with an All Star, but he hasn't got the recognition I feel over the last three or four years his performances have deserved," says Brian Murray, who played in the 2007 All-Ireland final and was understudy to Quaid in his first year as No 1.
Nickie Quaid is so composed and relaxed...he doesn't go chasing the game
What is it that sets him apart?
"He's the calmest man you could meet. His command of the basics is outstanding, so therefore mistakes are rare," says Murray, who became Limerick's fourth different goalkeeper in as many years when he made his debut in 2006.
In a team backboned by a crop of players that tasted huge underage success, Quaid's reassuring and experienced presence at the back has been a crucial, if sometimes understated part of the continued success at senior level under John Kiely.
"The goalie sets the tone for everything that is going on ahead of him," says Brendan Cummins.
"Nickie Quaid is so composed and relaxed. He walks around the goals and there could be 80,000 in Croke Park, but you'd you look in at him, and it could easily be a club game.
"He doesn't go chasing the game. If the keeper is expecting to make a big save, he's under pressure before he starts. Nickie Quaid lets the game come to him."
Fighting the urge to do something Cummins says is a skill in itself.
The sensational save to deny Cork's Seamus Harnedy a goal at in the 2018 All-Ireland semi-final was a key moment in ending a 45-year wait to take hold of Liam MacCarthy, but according to former team-mate Murray, that intervention overshadowed everything else he did in a gripping encounter.
"Everyone remembers the flick, but the puck-outs before and after that save, with the game in the melting pot, is what really stands out."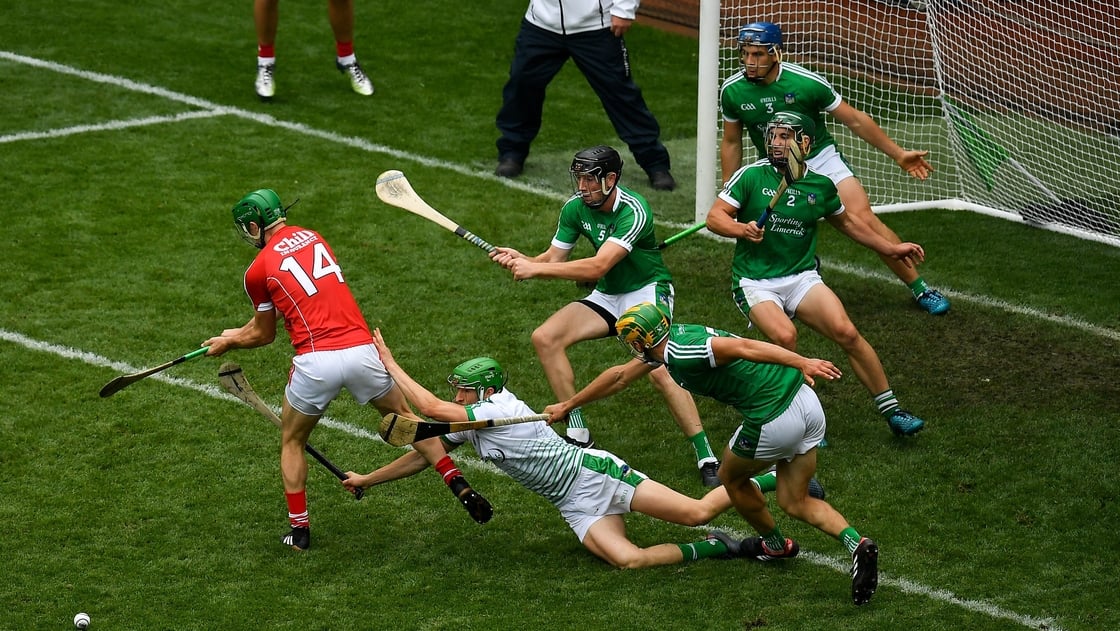 Saturday evening represents a changing of the guard for the Leesiders.
Patrick Collins, understudy to Anthony Nash since first joining the panel six years ago, has had to bide his time.
With three years as Cork minor goalkeeper and five years in the U-21 grade he has been touted as 'one for the future' for quite some time. Jimmy Barry-Murphy had little hesitation in calling up the teenager during his Leaving Cert year to gain experience in 2015, making his league debut the following year.
Not only is there something in the water in Ballinhassig when it comes to goalkeepers– Martin Coleman Senior and Junior have worn the inter-county path – but it's also in the blood.
Pat Collins was a noted keeper for the club and all four of his sons have represented Cork at some level. Three are goalkeepers, two are competing for the Cork number 1 jersey.
"We have a healthy enough relationship," Patrick joked earlier this year when asked about the rather unique position of having younger brother Ger snapping at his heels for a starting spot.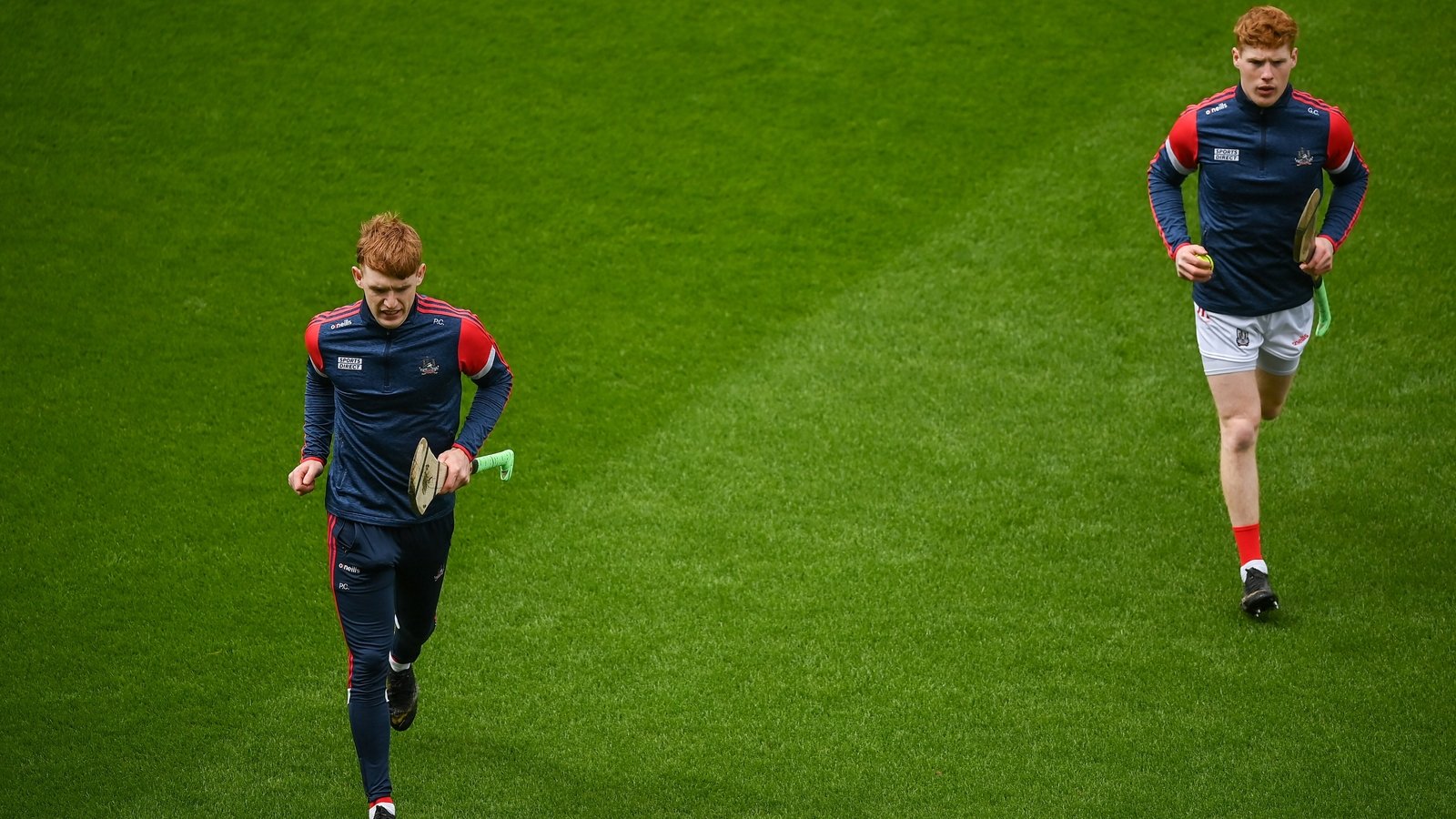 Michael is the family outlier in earning his crust outfield. Three years older than Patrick, he has donned the red jersey at Under-21 and intermediate level and indirectly helped set his younger brother on the goalkeeper voyage.
"Michael's Under-14 team were short a keeper," recalls club secretary John O'Sullivan, "so Patrick kind of fell into the position as the youngest in that age group. Even then he was very alert and accurate."
We wouldn't have had the luxury of keeping Patrick in goals as he was such a gifted hurler
The Cork minor selectors thought so too, spending three years at the grade, the final year as a captain. Though at club level he was required outfield, with Ger stationed between the sticks.
"We wouldn't have had the luxury of keeping him in goals as he was such a gifted hurler."
O'Sullivan fondly recalls a minor championship match where full-forward Collins hit 2-14 of Ballinghassig's total of 2-15.
"That included a lineball," O'Sullivan adds.
Ger too served his time with the Cork minors and last year joined the senior panel as third choice keeper. Nash's departure has moved him up a place, but he is a forward for Ballinhassig with the number one jersey sewn up.
The league offered Patrick his first sustained run of games – Ger started in the facile win over Westmeath – with the league defeat to today's opponents a steep learning curve.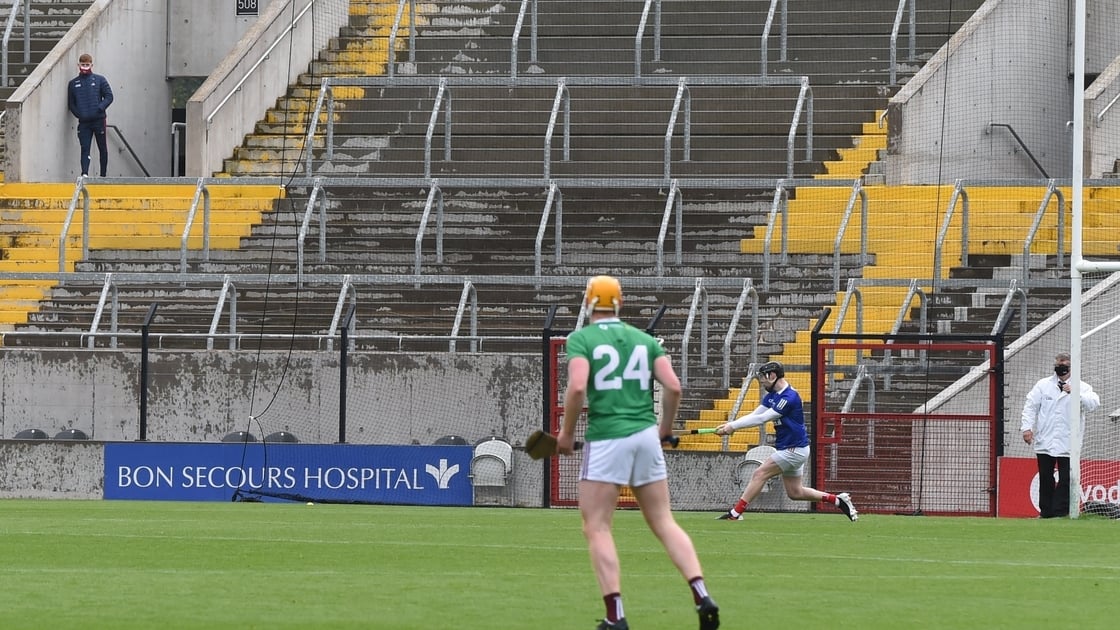 As part of his recent Masters in Sports Performance Analysis, Paul O'Brien analysed all 77 games in the last three All-Ireland Senior Hurling Championships.
Crunching the numbers from 5,128 puck-outs, he found that just a third of scores come from a side's own puck-outs. Hay is made by focusing on the opposition restarts and applying the pressure.
"Limerick are so far ahead of everyone because there is no metric at all that I looked at where they weren't a top-five team," O'Brien wrote. "And they were a top one or two in a lot of them."
All that was very much evident in the Treaty's eight-point win over the Rebels last month. Ten down at the interval, Kieran Kingston admitted his team was "shell-shocked" by Limerick's approach; the Rebels refused to go long, but were swarmed and pounced upon in possession.
"I would have had sympathy for him," says Murray. "When you are going out onto the field you are given a gameplan to stick by. It was going wrong, but it's not going to get any better by just stopping it. The Limerick forwards were so good at cutting out space and swarming.
"It was more to do with Limerick pressure than a puck-out failure. It was the perfect day to learn, most of those forwards will be playing against Cork in championship."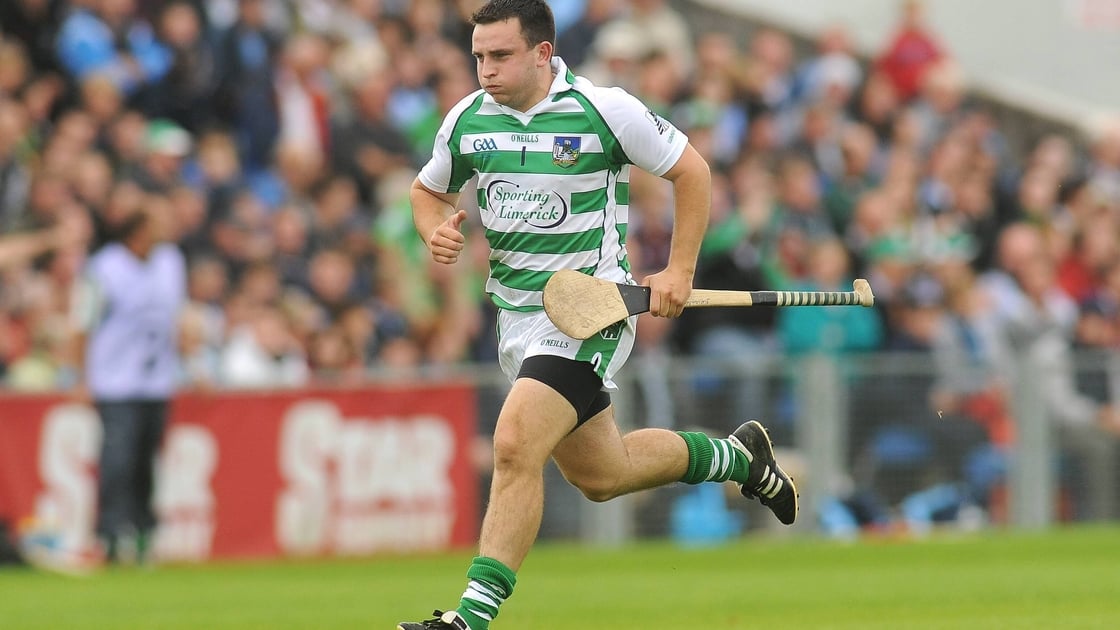 Did he crack? He certainly did not. He was spot on even in the storm
What stood out for Cummins was the fact that the puck-outs were finding their targets, even if the outcome wasn't in Cork's favour. Spraying a few restarts into the stands would have been understandable given the pattern of play that was unfolding.
"That told me enough about the young fella's temperament to say that he has more than enough to make it."
"I remember when I started going short with puck-outs first, when I got anxious or jumpy, I used slow down the speed of my swing in order to calm myself down.
"That meant the ball ended up at my target's ankles. Sometimes then I'd speed up the swing too much and the ball would go over the player's head. When you are nervous, your arms feel heavy. You feel like you are hitting the ball with a concrete block.
"Did he crack? He certainly did not. He was spot on even in the storm."
Collins is not short on experience against Limerick and many of the players in opposition this evening.
A Munster minor appearance eluded him despite three years at the grade, two of those campaigns ending at the hands of the Treaty men; in 2014 he was team captain when a late fight-back saw his team fall by two points against a Limerick team boasting the likes of Sean Finn, Cian Lynch, Barry Nash, Seamus Flanagan, Peter Casey, Tom Morrissey and Aaron Gillane.
He spent five years in the Under-21 ranks, where Limerick again scuppered hopes of silverware in 2017. The two-point provincial defeat was as close as any side got to the eventual All-Ireland champions.
A little over 12 months later, a third of that Limerick side started in the senior final against Galway, while Peter Casey came off the bench.
Whatever happens, it will be a proud day for the Collins household, and a momentous day for the club.
"It's a fabulous honour," says O'Sullivan.
The obvious drawback to the position of having two county goalkeepers is looking after themselves when the pair are unavailable due to Cork commitments.
Ballinhassig have a unique solution to a unique problem; Matthew has transferred back to the club for the summer, making his return last week for a league game against Mallow to continue the family tradition.
Patrick Collins and Nickie Quaid take the Semple sod eyeing a place in a Munster decider, but regardless of the result, it's just another chapter for two families steeped in goalkeeping tradition.